The Winter Olympics Opening Ceremony is always dope. They really know how to put on a good performance, and usually the show incorporates masks, dancing, fire, and big crews of people. It's sick, but there's one major problem: the 2018 Winter Olympics Opening Ceremony was a total rip-off of old Hype Williams music videos. 
This goon was basically a more expensive interpretation of Busta's look from the "Put Your Hands Where My Eyes Could See" video: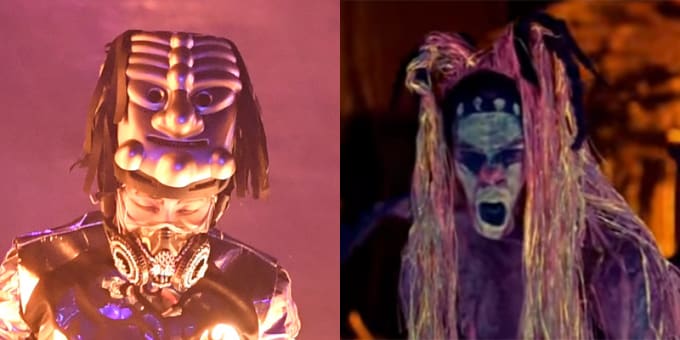 This fancy girl was like a less graceful version of Puff Daddy in the "Mo Money Mo Problems" video.
These beekeepers sucked at dancing compared to the ladies in Mase's "Feel So Good" video, but it's understandable because it looked freezing out there and it's hard to dance in puffy snow clothes.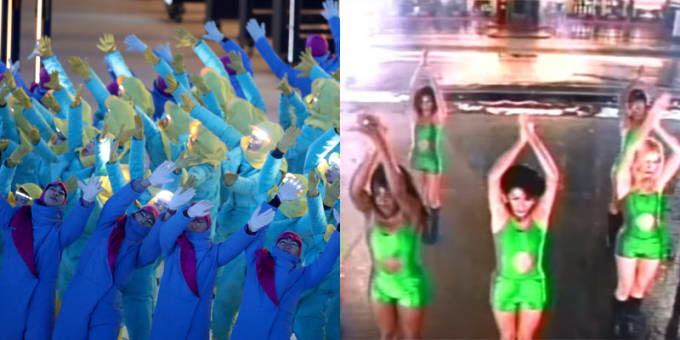 These b-boys looked way better at dancing but they were clearly just copying the circle-dance style from this old Hype Williams video. I forget which video that is though. Anyone know?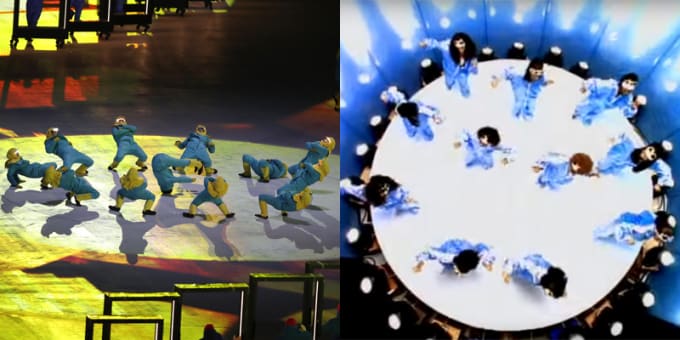 It was one thing when this girl was ripping off Diddy's moves for her little Opening Ceremony number, but she took things too far when she recreated Kanye's scene from the "Forever" video.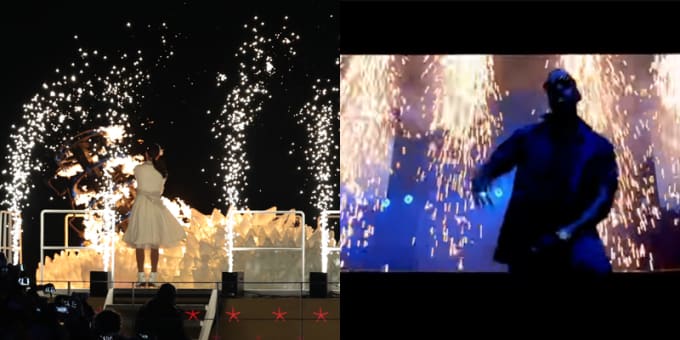 Remember those steam punks from 2Pac's "California Love" video? Well, the Olympics decided to reprise their role for this fire routine. 2 Pac and Dre did it better, in our humble opinion.
OK, Winter Olympics, we get it—you have fire tricks. So did Nas in the "Hate Me Now" video, and he dressed as Jesus for that video too. Can't wait to see you guys rip off more Hype Williams videos next year.