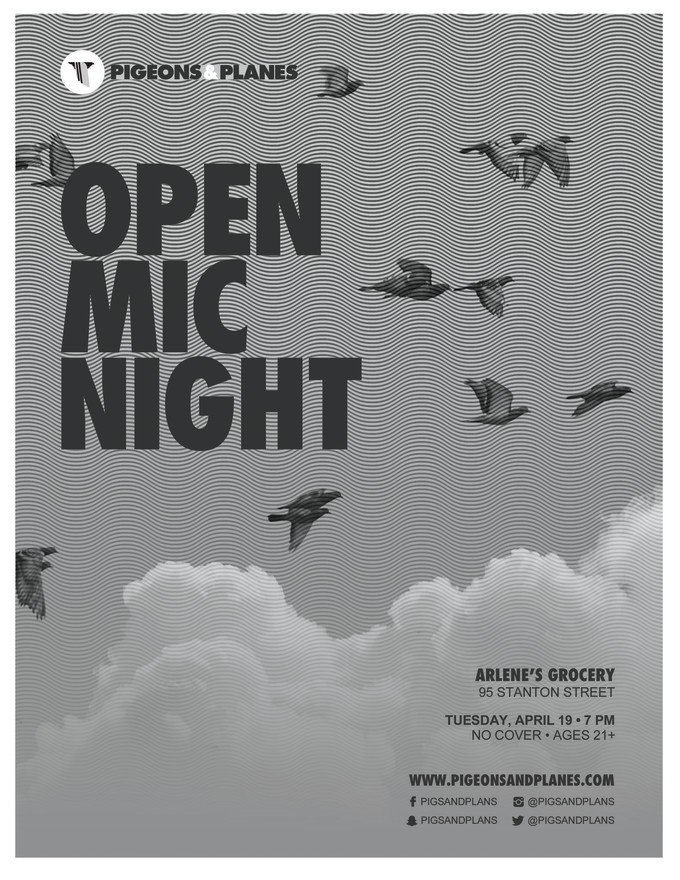 One of the biggest frustrations we face at Pigeons & Planes is our inability to listen to every submission. We've tried publishing submission guidelines and using Reddit, and we're always listening to songs that land in our inbox.
But there's only so much you can communicate through an email or on social media. The best way to hear a song is from the artist themselves, so we're starting a (free!) Open Mic Night in NYC. The drink deal of the night will involve picklebacks.
We're taking over Arlene's Grocery for a few hours on April 19 to listen to some live submissions. Musicians from all genres are encouraged to attend. We're not totally sure how this is going to go, or how many people will show up, but it's a start. Even if you aren't performing, come hang out, have some drinks, and hear some music.
Details:
– Doors at 7
– Sign-up at 7:30
– Performance times will be limited
– We can't guarantee that everyone who comes will be able to perform
– Information about equipment available is on the Arlene's Grocery website
Check out the poster above, let us know if you're coming, and stay tuned for more info in the run-up to the event.