ComplexCon returns to Long Beach Nov. 6 - 7 with hosts J. Balvin and Kristen Noel Crawley, performances by A$AP Rocky and Turnstile, and more shopping and drops.
Secure your spot while tickets last!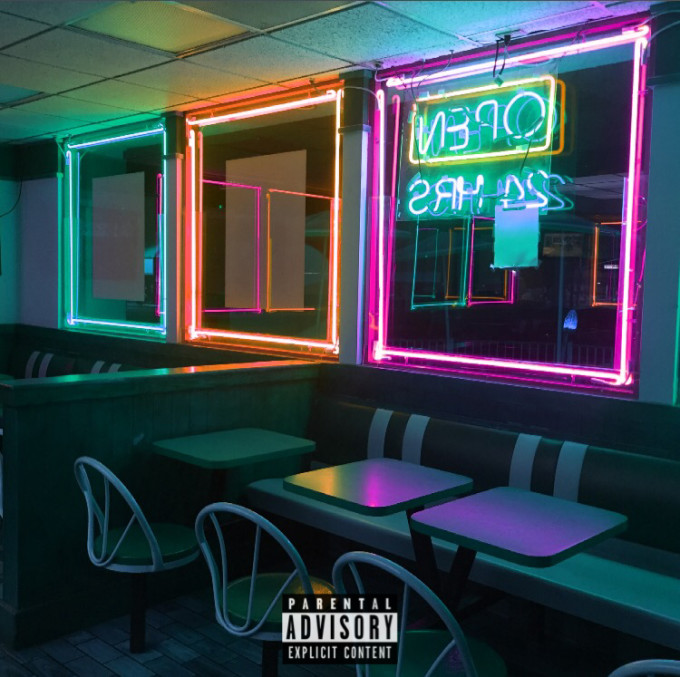 I don't know anything about 24hrs, other than that he is maybe from Atlanta. He's not trying to do interviews right now, and that's fine with me. If I was a new artist trying to introduce myself to the world through music, I wouldn't want to do interviews either.
Without any context, 24hrs' music is like listening to an alien who recently landed on Earth, heard some songs by Young Thug, Jeremih, and Rae Sremmurd, and started making his own. It draws from the current sounds in hip-hop and R&B, but there's something slightly off about it, and this is what makes it so interesting.
On "Stylist," 24hrs' latest APEX-produced song (and my personal favorite), his voice sounds like it's slightly pitched up or passed through some kind of filter. It's not robotic at all; it just… doesn't sound totally human. He's almost singing, but not quite. His delivery is a borderline yell, but it's so controlled that you can tell if he wanted to start singing in perfect pitch, he probably could. The fact that he doesn't is key.
This description might make 24hrs sound weird, but this isn't weird music. It draws more from popular, radio-friendly hits than it does from any left-field, experimental shit. For me, that's one of the most exciting things about some new music—it can be accessible and easy to connect with, but with just the right touch of peculiarity.
See his answers to a few questions I emailed over to him below, and listen to a few songs. You can find more on SoundCloud.
---
Can you introduce yourself? Who are you? Where are you from? When did you start making music?
No comment to the first three questions. Seven months ago.
You seem to remain pretty anonymous so far—can't find pictures of you or much information. Is that intentional or is it because you're just getting started?
This is bigger than me or you.
You've already racked up some big numbers on SoundCloud. Where is that coming from? Are people discovering you online or has it been more of a locally generated buzz so far?
My sound right now is the wave. I have received a lot of attention through OVO Radio and other artists online.
Your vocals sometimes sound almost inhuman. Are you pitching your voice up, or using some kind of effect on songs like "Stylist"?
That's a loaded question. It's just a lot of sauce.
What music did you grow up listening to?
Massive amount of Ja Rule.
What music are you listening to today?
Jamie Foxx's first album Unpredictable and Young Thug during his Brick Squad days.
What is it like coming out of Atlanta today?
I just do me and work. I don't focus on too many things outside of my craft.
You're kind of in between rapping and singing on some of your tracks. Do you consider yourself a rapper? Do you consider your music hip-hop?
Musician. I produce, rap, sing, and DJ.
What's next for you? Any projects in the works? Planning on doing shows? Any collabs coming up?
Yes, The Open EP. Working on projection shows. None with artists, just producers.
Anything else you want people to know about you?
Be prepared for some next level shit. This is bigger than me.
Thanks, anything else you want to add?
I appreciate the love from Pigeons & Planes. This my first interview. I'd rather not do interviews. I prefer for people to fall in love with my music.
---