There are few rappers with the longevity, unpredictability, and consistency of Aesop Rock. Part of the reason he's never fallen off is because he's never attempted to keep up with any trends. He's been in his own lane since day one, and he never tries to be anything other than Aesop Rock.
The Rhymesayers vet has a new album called The Impossible Kid coming on April 29, and the first single "Rings" just dropped last month. We're still waiting to hear more, but we're already planning ahead for the tour, and happy to present Aesop's show at Irving Plaza in NYC. The show goes down June 13, and you can pre-order tickets exclusively on Pigeons & Planes, starting right now.
Pre-sale is here. Password is PIGEONS.
See you there.
---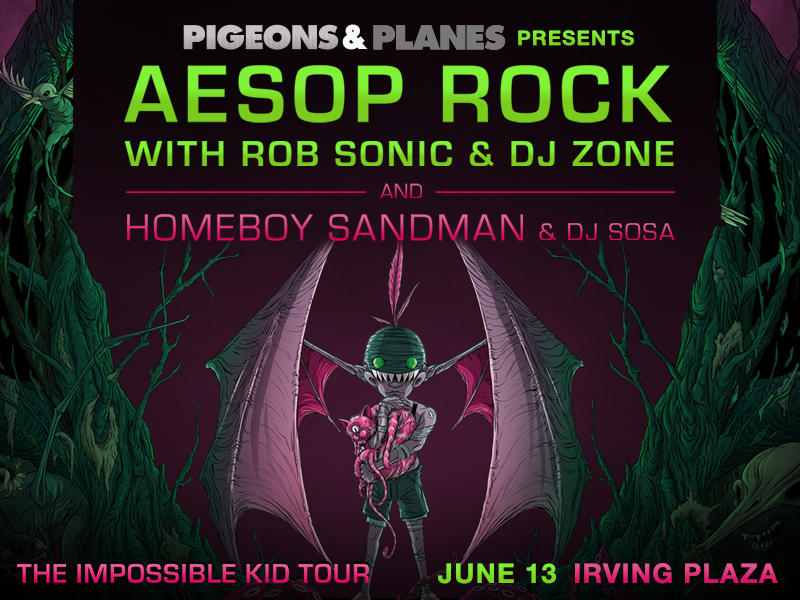 ---