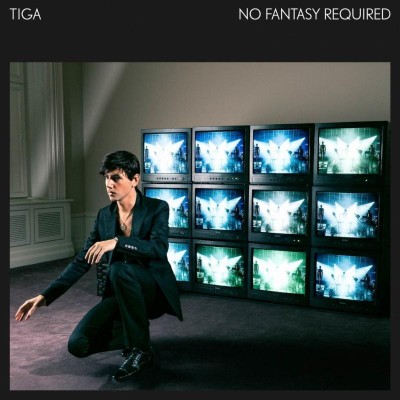 Above is the art for No Fantasy Required, the upcoming album from Tiga that he just announced today. The record is set to be released on March 4, and the follow-up to 2009's Ciao! will be the Montreal producer's third album overall.
Tiga said of the album, "First of all, I never talk about the music itself. It's borderline sacreligious to talk about the grooves. They have a language all their own, the grooves do. I just birth them and send them out into the world to make others happy. And that's what makes me happy, and that's what makes you happy."
Tiga also shared a new track titled "Planet E" that features Hudson Mohawke, about which he also said, "This was a collaboration with Hudson Mohawke, another kindred spirit I identified and subsequently befriended. We worked on it while waiting for a cab at the airport. The rest of the details are blurry; all I have in my notebook on Hudson for that day is 'Young, hip-hop – really good friends.'"
Find the No Fantasy Required tracklist and listen to "Planet E" below.
No Fantasy Required tracklist:
1. "No Fantasy Required"
2. "Make Me Fall In Love"
3. "3 Rules"
4. "Having So Much Fun"
5. "Tell Me Your Secret"
6. "Always"
7. "Planet E"
8. "Plush"
9. "Bugatti"
10. "Don't Break My Heart"
11. "Blondes Have More Fun"
---