Introducing the S16 Calvin Klein global advertising campaign. What do you do in yours? #mycalvins https://t.co/gndrvNJ7Bw

— Calvin Klein (@CalvinKlein) January 26, 2016
Calvin Klein brought in a bunch of music's heavy hitters for their upcoming spring campaign, recruiting Kendrick Lamar, Justin Bieber, Fetty Wap, and FKA Twigs for the new #MyCalvins campaign.
Fetty and Twigs don't appear in the video above, but all four aforementioned artists shared photos on social media of themselves, shot by Tyrone Lebon, superimposed with text that reads "I [verb] in #mycalvins." Kendrick reflects, Twigs excels, Fetty makes money, and Bieber flaunts. This isn't the first time that Bieber has flaunted for the #MyCalvins campaign: you probably remember the shirtless drumming video from around this time last year. Check out each artist's photo below.
---
---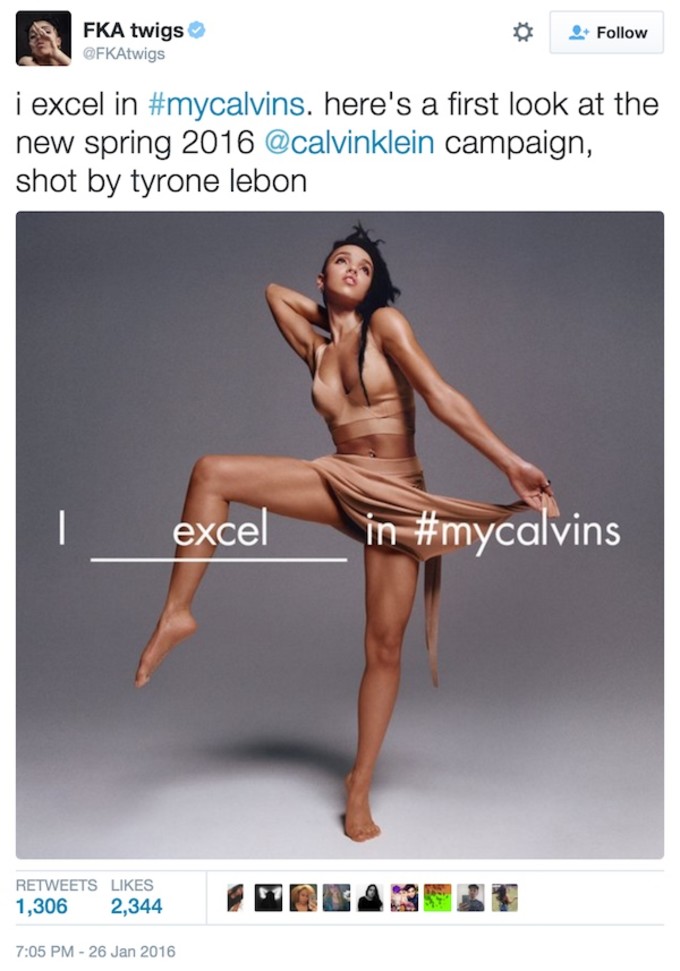 ---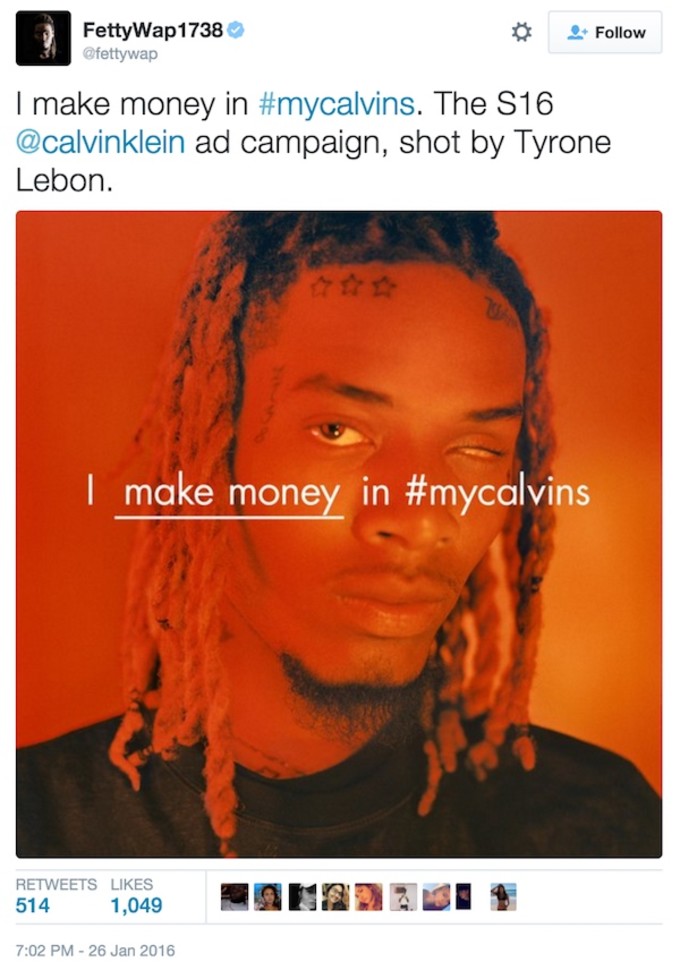 ---