ComplexCon returns to Long Beach Nov. 6 - 7 with hosts J. Balvin and Kristen Noel Crawley, performances by A$AP Rocky and Turnstile, and more shopping and drops.
Secure your spot while tickets last!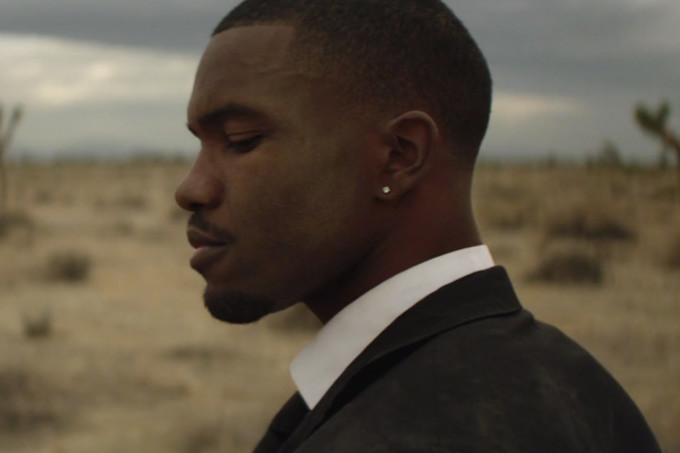 The summer of 2012 is an unforgettable period in my life. There are a number of reasons. I had my first encounter with what I presumed to be love, and the heartbreak that followed shook me to the core. Just as memorable—and undeniably more important—was the release of an album that helped me cope with that staggering pain: Frank Ocean's Channel Orange.
I was wrecked. I know it sounds dramatic, but this was my first actual romantic experience and I truly thought this was real love. Looking back, I realize it was probably just a childhood crush, but when you're young and inexperienced, everything feels so huge and overwhelming.
On a particularly dreary day in June, just after it had ended, I sat in the passenger seat of my mom's SUV, sulking on a road trip back from Myrtle Beach. She thought it a good idea to blast the hip-hop/R&B station on the radio at a higher volume than normal, perhaps to lighten the mood and relieve some of the awkward, uneasy tension that dominated the trip. Mind you, "Birthday Song" by 2 Chainz and Kanye was probably the biggest song on Earth at the time.
Just as I thought my head would implode if I was forced to listen to another meaningless lyric, a silky, spacey synthesizer slipped through the speakers. "A tornado flew around my room before you came," a mellow voice crooned.
---
The sheer honesty of the song and its lyrics captivated me. It felt like this singer, a stranger to me at the time, had written the song directly from my perspective. The second verse alone embodied every complex trajectory my emotions were flying off on at the time. I could relate so completely to the woeful and confused tone that he professed throughout the song, and it hearing it was medicine.
A quick search of the opening lyrics gave me a title: "Thinkin' Bout You" by Frank Ocean. I listened to it on repeat for the next three weeks or so. It became the soundtrack to my life.
Not even a month after discovering the song, my new favorite singer made national headlines with his "coming out letter." The letter was proof that the honesty of his songs existed outside of the music, too. It made me respect him on both levels—as a musician and as a human—even more.
Sharing this extremely sentimental letter with the world allowed me to appreciate the sincerity of his music and it gave me a deeper insight into the type of person Ocean truly was—an honest, thoughtful human being. Our situations felt vaguely similar, and I began to draw parallels between his life and my own.
A week later, channel ORANGE came out. I had just begun to find solace in Frank Ocean's previous mixtape, nostalgia, ULTRA, so the abrupt emergence of an entire project full of new material was a welcomed surprise, and nothing more. I wasn't yet aware that pressing play would be a life-changing experience.
---
Once again, I was left to wonder whether he was speaking directly to me at certain points in the album. It was an engrossing hour-long joyride that consisted of doomed romance, toxic wealth, and troubled addiction.
This was a man who had experienced and seen it all, from crushing pain to uplifting triumph. Not only was it relatable, but it was thoroughly entertaining. I was hypnotized by how vividly he told the tale of the first summer he fell in love. It was as if Frank Ocean was the metaphorical Morgan Freeman to the movie that was my life.
I was behaving like a teenager, as the introspective ballad "Sierra Leone" told me. She had taken me high then home, as stated on the spacious ode "Pilot Jones." I had been having withdrawals since she had been gone (that one was Frank's musical ancestor André 3000 on "Pink Matter"). Ironic fairytale "Super Rich Kids" reminded me that I was searching for a real love, but I could never make her love me ("Bad Religion"). By the end of the album, I wasn't wishing anymore, I knew: he was talking to me. Channel ORANGE was just as much my story as it was his.
By the end of the album, I wasn't wishing anymore, I knew: he was talking to me. Channel ORANGE was just as much my story as it was his.
Because of this deep connection, I will always place the album on a pedestal. Frank couldn't have released channel ORANGE at a more pivotal moment in my life, and I'm forever grateful for that. It arrived when I was still finding myself and learning to understand the daunting complexities of the world. Channel ORANGE helped me face down this cruel new world by presenting hard truth and reality in a way I could understand. I'm speaking from my own experience, but I'm sure it affected thousands of others on just as deep of a personal level.
---
Channel ORANGE's impact transcends the awards and critical acclaim. Let's ignore the Grammy and gold RIAA certification. Let's ignore the labels of "masterpiece" and "classic." Let's look at it for what it truly is—a man spilling his torn heart onto a record for the world to see and hear. There's something in there that nearly everyone can relate to. The reason channel ORANGE is still played religiously three years later is thanks as much to its wide-reaching accessibility as to its outstanding sound. It's one of those rare projects that will still be revered—and relevant—decades from now.
I'm not the same person I was three years ago, and I'm sure Frank isn't either. As he gears up to tell yet another story sometime this month, I won't be forgetting his debut effort. It's the album that helped me cope with heartbreak, mature as a person, and view the world from a different perspective. Honestly, I don't know how he'll be able to top it. But something tells me that I'll learn a few more things from whatever Frank chooses to share.
Thank you, Frank Ocean. We are just human beings spinning on blackness.