Imagine living in Iran: you're strolling down the street, ambling past your favorite bookstore while you nibble on some khoresht, when you spot a familiar face. It's Thom Yorke, gracing the cover of Marital And Sexual Problems In Men.
Lord knows what he's doing on the cover. Apparently, Iranians have been sharing the cover of the book across social media, which has an older picture of the Radiohead frontman.
The book has been in circulation for at least three years, but it has not yet been determined how he ended up becoming the poster boy for relationship and sex problems in Iran. Maybe the people publishing it thought it was a random guy? Maybe they know something we don't?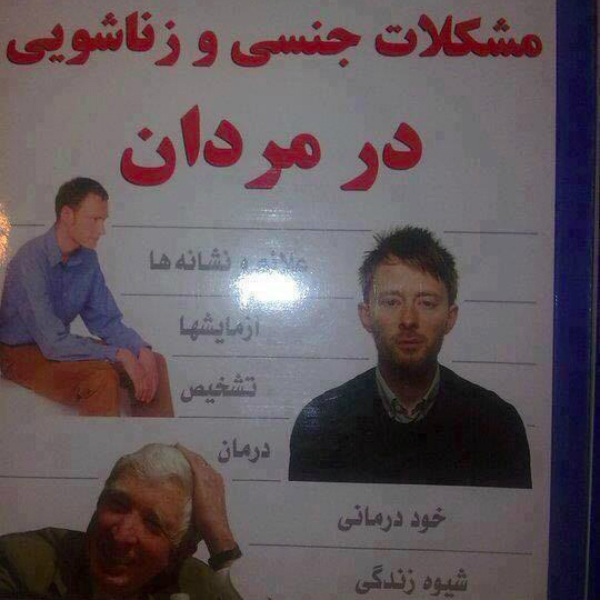 ---
You can purchase the book for yourself here for the low low price of 20,000 rials. It may gather dust on your coffee table, but who knows? This could be a priceless collector's item in thirty years, when Yorke is Lord Chancellor of Global Music and all our relationship advice is coming from algorithms.