Travis Scott Facing Lawsuit in France Over Centaur Artwork, Rapper's Lawyer Responds (UPDATE)
The newly reported suit revolves around a compilation project stemming from 2016 that has been widely regarded as not being an official release.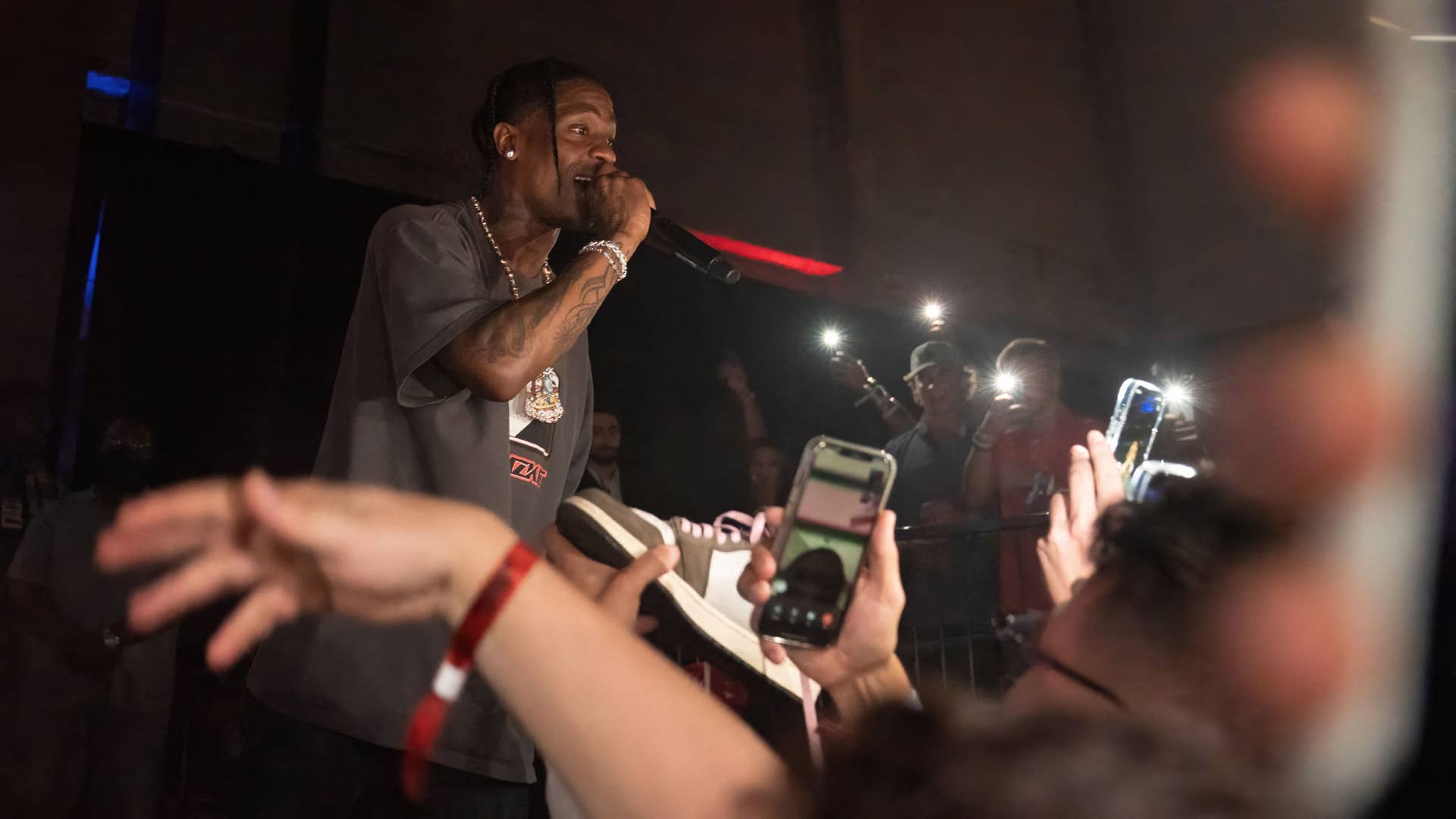 Getty
Image via Getty/SUZANNE CORDEIRO/AFP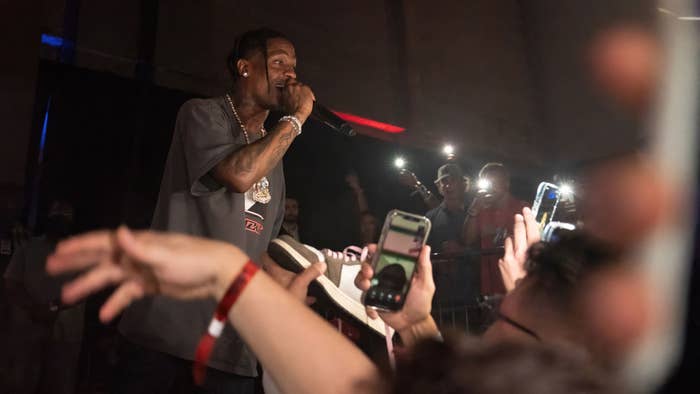 UPDATED 1/12, 11:55 a.m. ET: Scott's attorney Ed McPherson has hit back against Mickaël Mehala's claims.
"This is clearly a frivolous and baseless filing," McPherson said in a statement to Complex and other outlets on Wednesday. "Anyone with access to the internet can tell you that Travis never released an album named La Flame. The illustration in question was fan-made, and was uploaded to streaming services by those fans, something that any user has the option of doing.  Streaming services quickly removed it after they realized that certain people were trying to pass this off as a legitimate album cover.  We look forward to responding to this case and obtaining a quick dismissal."
See original story below.
Travis Scott, per a new report, is facing a lawsuit in France from a man who's alleging uncleared usage of his artwork.
According to a report from TMZ on Wednesday, Mickaël Mehala (a.k.a. Black Childish) has sued Scott over an original artwork depicting the artist as a centaur in the desert. The details surrounding this legal action are complicated, however, as they focus on the Travis La Flame compilation project.
The comp stems from 2016 and features (among other tracks) songs from Scott's Days Before Rodeo mixtape. It has remained a source of confusion for fans new and old alike, with multiple Reddit posts (spanning years) showing variations of people more or less trying to pin down the story behind the comp's availability.
Travis La Flame, notably, has been widely referred to as an unofficial release and is not currently available on Apple Music or Spotify. A Tidal upload of the compilation, however, remains active.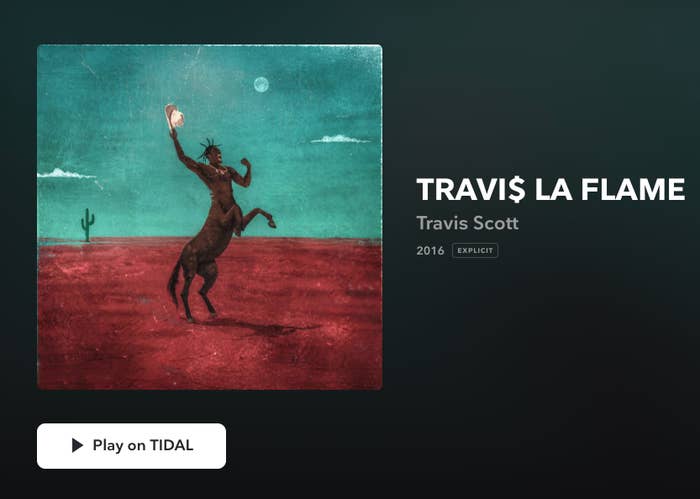 Per TMZ, Mehala says he made the centaur-focused artwork back in 2015, allegedly sharing it with Scott via Instagram in the following year. While Mehala states he "never heard back" from Scott, he later noticed the artwork being used in conjunction with the compilation.
Furthermore, Mehala says he registered a copyright for the centaur art in 2019 and tried to make contact with Scott reps, ultimately (allegedly) hearing from a lawyer who said the Astroworld artist wasn't aware of the situation. The report adds that Mehala is now suing Scott for "hundreds of thousands of dollars."
Complex has reached out to a representative for Travis Scott for comment.
News of the legal action in France arrives in the wake of multiple lawsuits filed last year in connection with the tragedy at Scott's Astroworld Festival in Houston. Ultimately, 10 festival attendees died in connection with a crowd-crush incident, while many more suffered injuries.