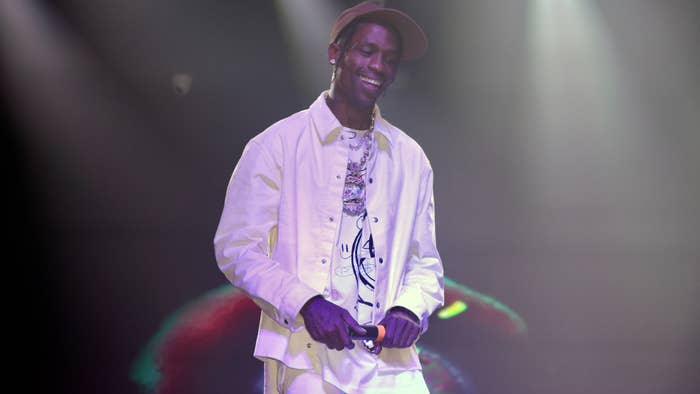 Next month, Travis Scott will launch his new Road to Utopia experience.
According to a press release, the "nightclub residency experience" will be housed at Resorts World Las Vegas' Zouk Nightclub starting on Sept. 17. At this time, a total of seven shows are planned, with the residency potentially set to give attendees teases of new music. In a statement, Zouk Group CEO Andrew Li touted La Flame as "a seamless fit" for the venue.
"His electric performances will pair perfectly with our immersive atmosphere, bringing our guests an unmatched show unlike anything else they can find in Las Vegas," Li said Monday. "We can't wait to kick off his residency and continue to amplify our talent lineup."
At the time of this writing, the Road to Utopia dates with tickets currently available were Sept. 17 and Oct. 15, although additional details are expected to be announced soon. See here for additional info.
Last month, it was reported that Scott's first major solo concert since the fatal crowd crush incident at last year's Astroworld Festival was met with a swift sellout, spurring the addition of a second date.
Utopia, of course, is the name of Scott's next expected album and will mark the follow-up to the 2018 blockbuster Astroworld. Teasing for the album dates back to at least 2020, including a tweet from Scott marking the Astroworld album anniversary by noting he was "going to go cook up and build these walls for Utopia." An official release date, however, has not been announced.