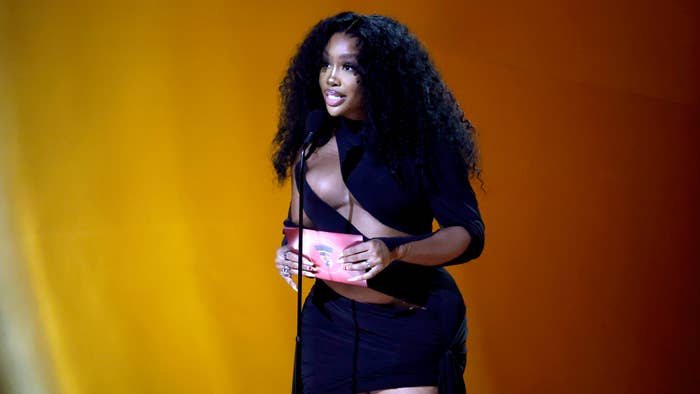 The interview in question, penned by Danyel Smith for The New York Times Magazine, is (of course) best read in its full and intended form. However, a number of fans have specifically highlighted passages from the piece focused on SZA's pre-Top Dawg Entertainment rise, including how a chance encounter with TDE's Anthony "Top Dawg" Tiffith and Terrence "Punch" Henderson ultimately led to her signing.
At the time (2011), SZA was working for the 10.Deep brand, which had sponsored a Kendrick Lamar event. SZA and a friend showed up to deliver 10.Deep goods, resulting in Punch hearing some early SZA recordings. Notably, it was also around this time that SZA had been experimenting atop instrumentals from Odd Future alum Brandun DeShay, among others.
Of course, SZA didn't formally sign with TDE until 2013.
"Quiet as it's kept, I wanted to be with like, Odd Future," SZA said in the new interview, adding that she "felt more like a Clancy girl" at the time. The latter is a reference to 4 Strikes Management co-founders Christian and Kelly Clancy. 4 Strikes, as fans know, counts Odd Future among its alumni.
See here for the full interview.
SZA is currently enjoying the sustaining success of her sophomore album SOS, which has spent multiple weeks atop the Billboard 200 albums chart since its release in December. That same month, the singer shared details of her first-ever arena tour. The 17-date tour kicks off later this month in Columbus, Ohio.