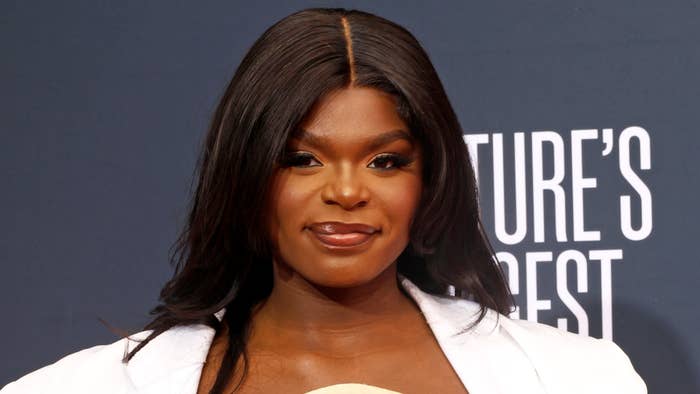 Speaking with Jordan Rose for a recent Complex Volume interview, Scar Lip opened up about what was then an imminent signing.
"I'm about to sign my deal. A big deal, by the way," she said at the time. "But I'm just nervous because it's like, I've been rapping for a minute, but on my own and it's like now I'm about to. I feel like when you sign, you in the industry now, so that's giving me anxiety."
Elaborating further, Scar Lip expressed confidence in her ability to "do amazing things" moving forward. She also expressed gratitude for those around her, noting their importance in her ongoing artistic journey. Notably, Scar Lip is presently being handled by Darrin "Dee" Dean of Ruff Ryders, which further adds to the DMX connection.
"I got a great team, a great support system now, and I'm just excited, but just nervous because just like [Lola Brooke] said, no doubt. I'm scared to fail," she said.
As for what's next, Scar Lip sees only success in her future.
"I don't think I'm going to fail," she told Complex. "Some n****s can't afford it. Some people's life is on the line. I feel like my life is on the line with this shit, and it got to happen for me."
Also featured in the full Complex Volume piece are Lola Brooke, Maiya The Don, and Kenzo B. Read it here.
Last month, Scar Lip followed up her "This Is New York" success with the official video for her "This Is Cali" track featuring Snoop Dogg. See that below.