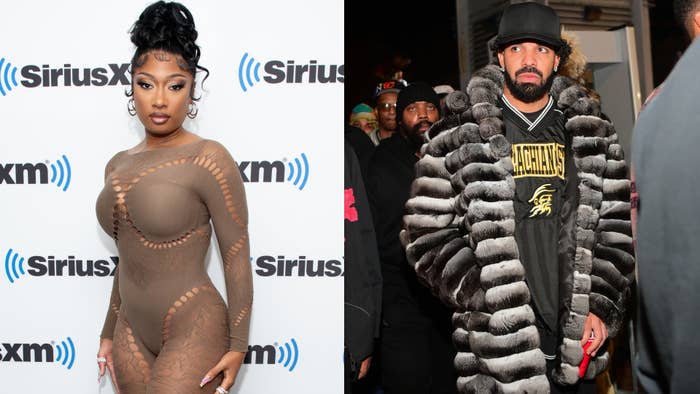 Megan Thee Stallion appears to have addressed Drake over lyrics on the Daft Punk-sampling Her Loss track "Circo Loco."
In case you missed it, here's the main Drake moment in question, which occurs in the song's first verse:
"This bitch lie 'bout getting shots but she still a stallion"
While Drake is indeed (on the surface at least) speaking about injections here, the line doubles as an apparent reference to the 2020 shooting incident in which Tory Lanez is alleged to have assaulted Megan. As previously reported, Lanez is alleged to have shot Megan, with a medical report revealing in April that she still has bullet fragments in her feet. Lanez is further alleged to have offered a hush payment of $1 million in connection with the incident.
"Stop using my shooting for clout bitch ass N****s!" Megan said in a tweet shared overnight. "Since when tf is it cool to joke abt women getting shot ! You n****s especially RAP N****S ARE LAME! Ready to boycott bout shoes and clothes but dog pile on a black woman when she say one of y'all homeboys abused her."
In a follow-up tweet, Megan looked ahead to "the mf facts" being brought forward, urging people to "remember all y'all hoe ass favorite rappers that stood behind a N**** that SHOT A FEMALE." She also said "this did NOT happen until I came out and said I got shot," and that artists "gotta stop attaching weak ass conspiracy theories in bars to my name."
See more below.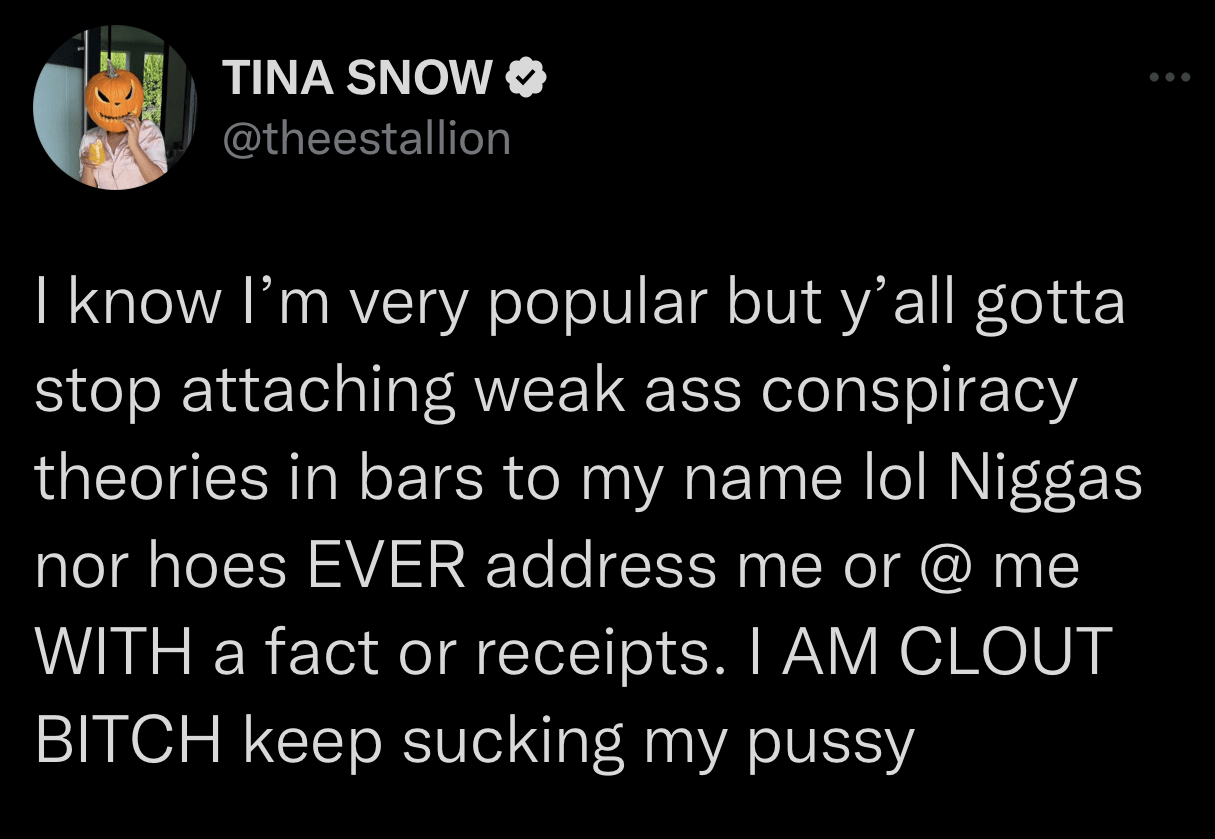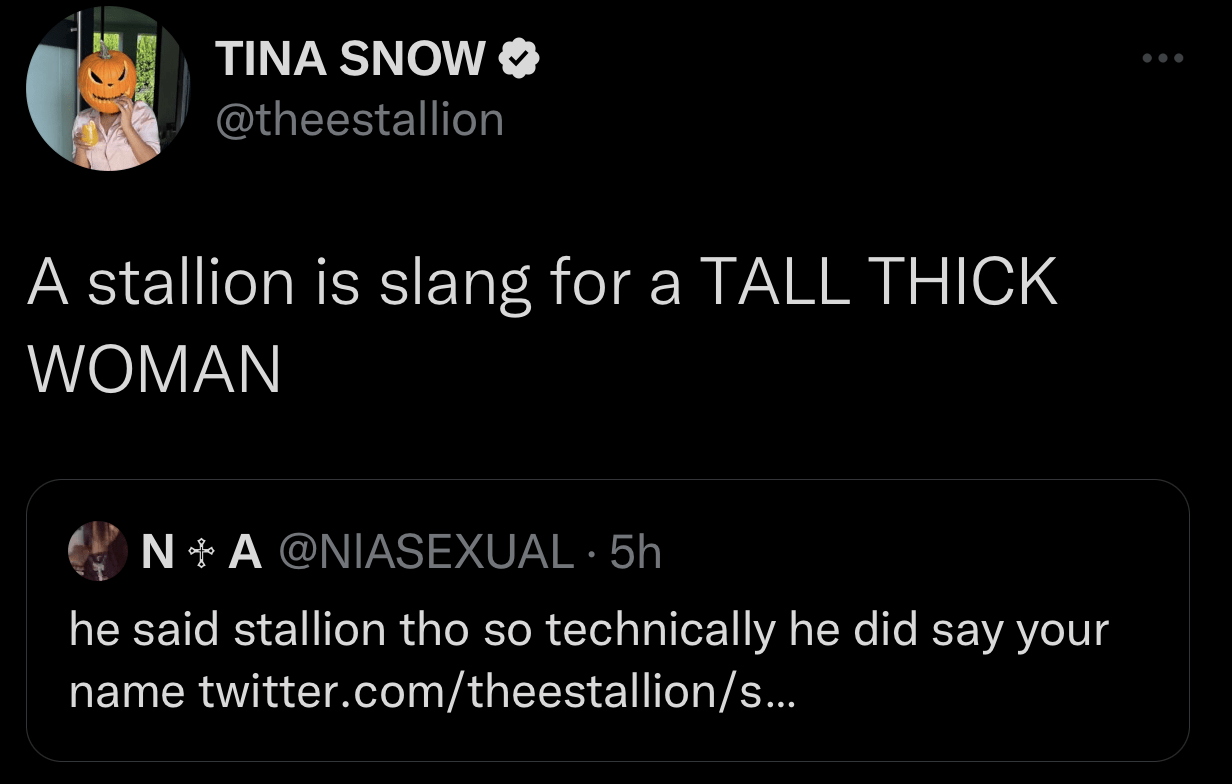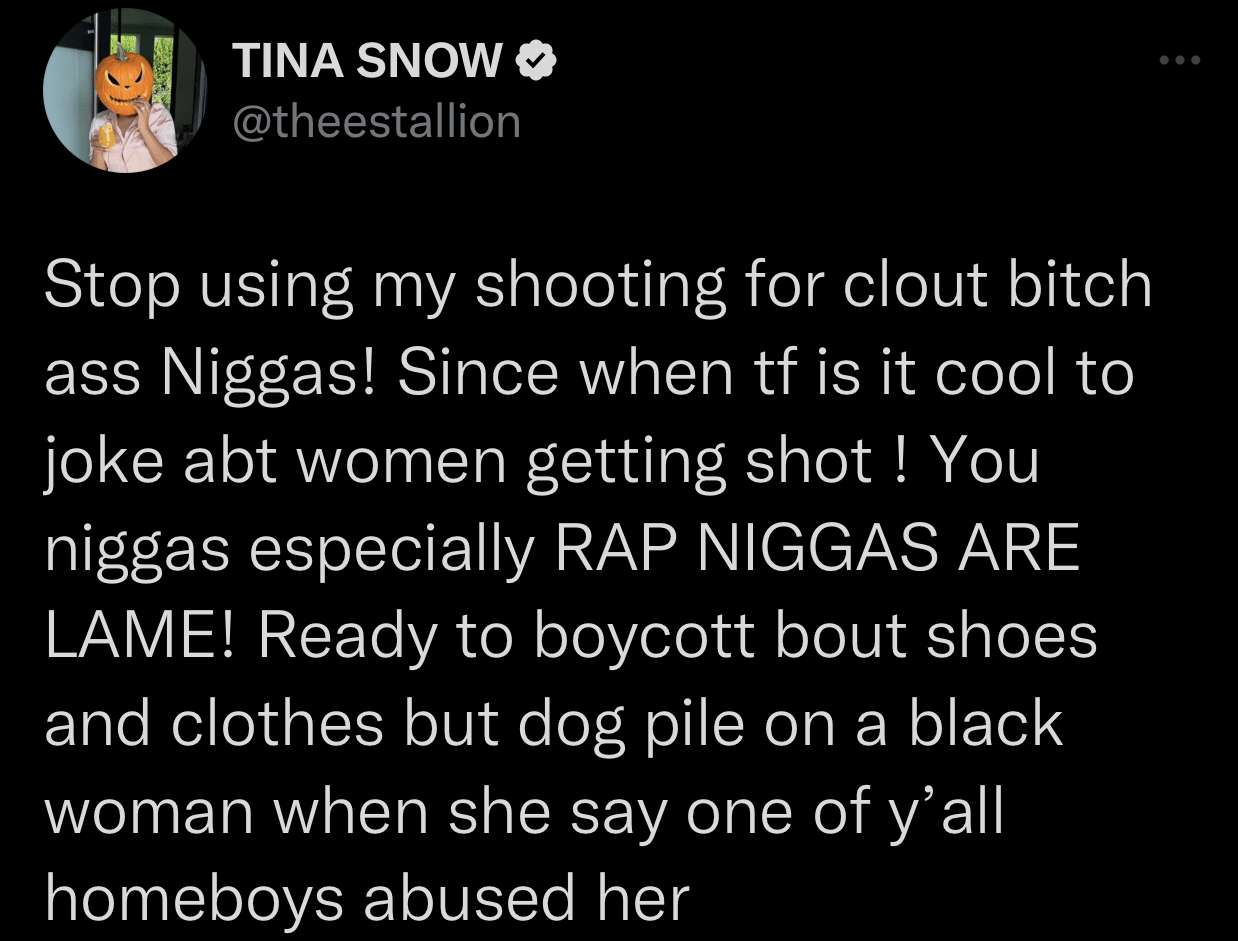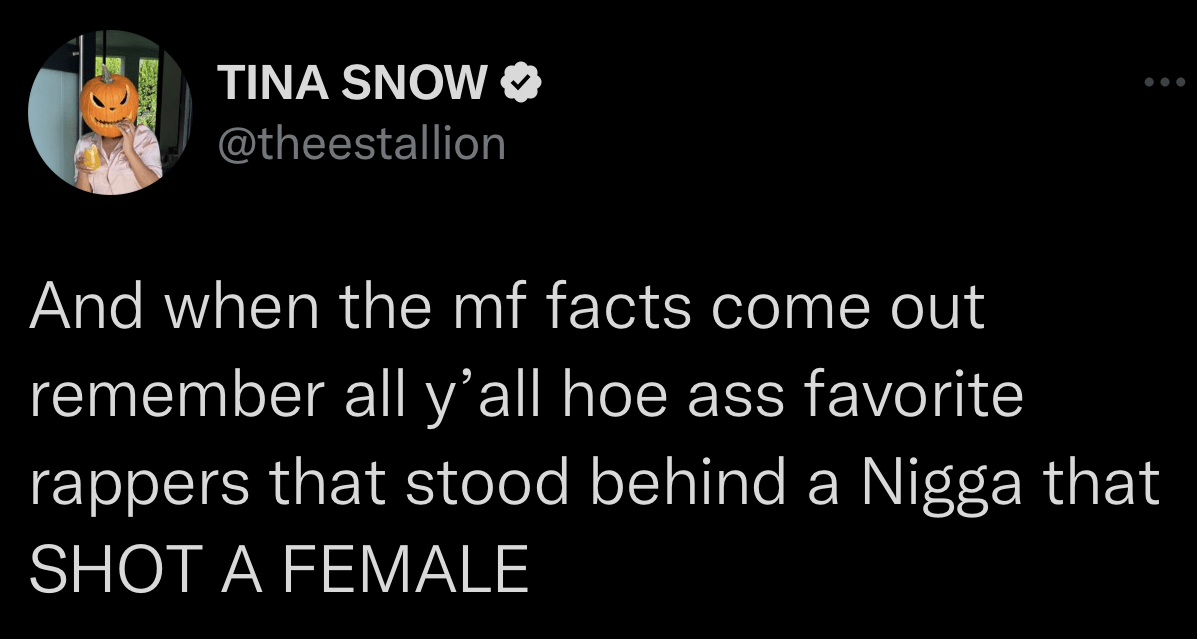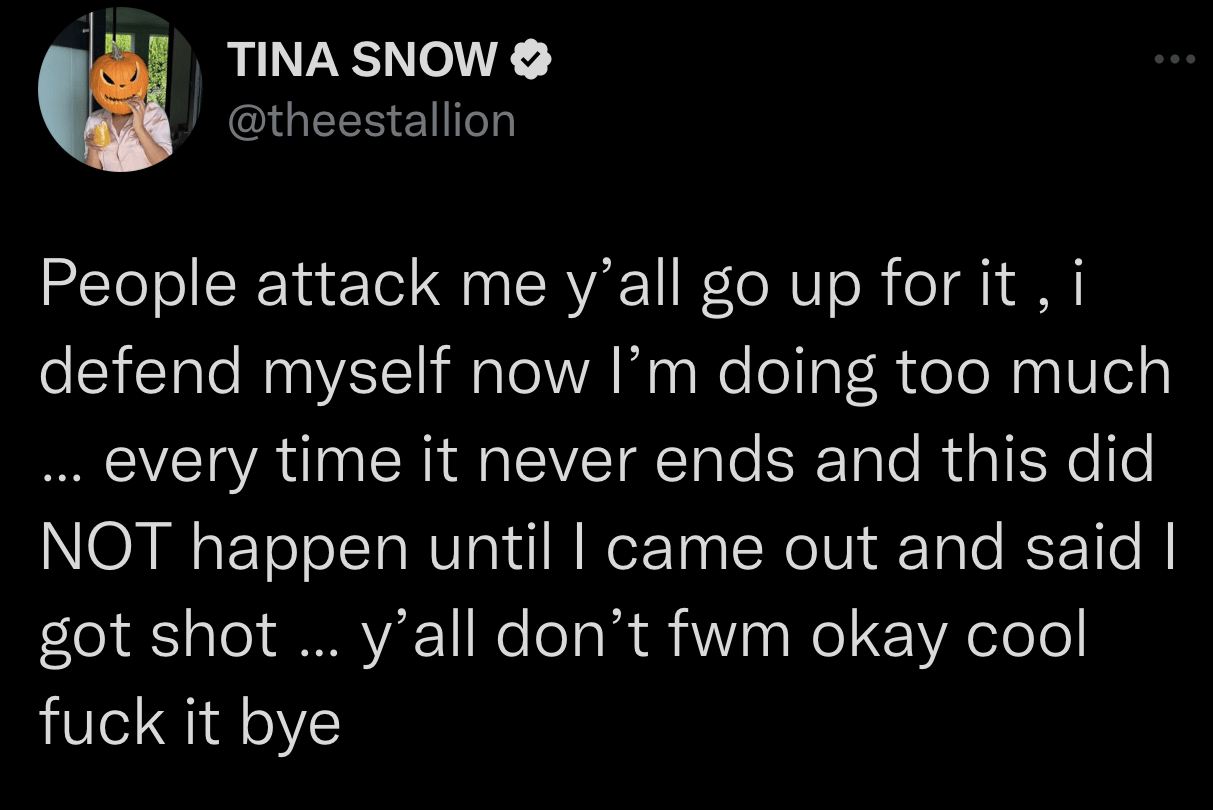 Earlier this week, Megan Thee Stallion publicly addressed the spread of misinformation regarding her 1501 Certified Entertainment legal battle. When calling out those who had been quick to share the inaccurate information, Megan noted the practice qualified as "very miserable behavior."