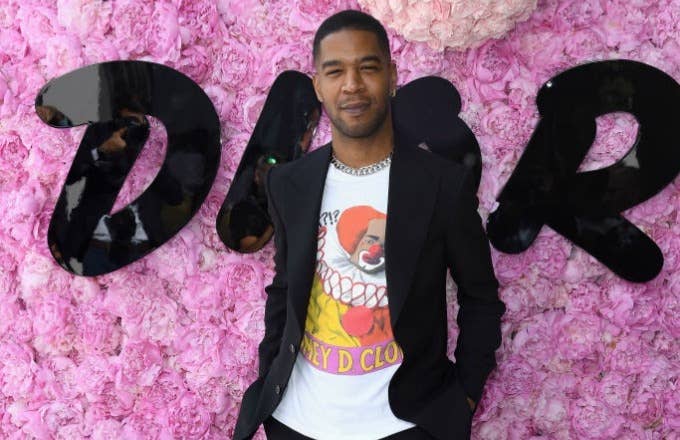 In a soon-to-debut episode of Jada Pinkett Smith's Red Table Talk series, Kid Cudi spoke freely about mental health and why hiding one's issues is not the way to go.
"I was really good at keeping my troubles hidden… even from my friends," Cudi told Jada, Adrienne Banfield-Jones, and Willow Smith. "I really was good with that. And it's scary because you hear people say, 'I had no clue.'"
After some personal comments from Willow about how this can make one's friends feel, Cudi continued: "I really went out of my way to keep what I was going through hidden because I was ashamed," he said.
Catch the People-premiered teaser below. The full new episode drops via Facebook Watch Monday.
Cudi is currently fresh off releasing some of his finest work to date, the Grammys-snubbed Kids See Ghosts. The Kanye West collab album and Fan Dream Come True later inspired one of the year's most memorable festival moments, with the duo making their formal debut as KSG at Tyler, the Creator's annual Camp Flog Gnaw in Los Angeles.
Though we probably shouldn't expect such a thing anytime soon, Cudi has also publicly teased the idea of a Kids See Ghosts sequel. "There are some songs that we didn't use that I'm hopeful we can put out later," he told Billboardback in July. "But the plan is to do more Kids See Ghosts albums." Working with West, he added, puts their "undeniable" chemistry to good use.
This year has also included some Cudi guest spots on tracks by ASAP Rocky and Quavo.