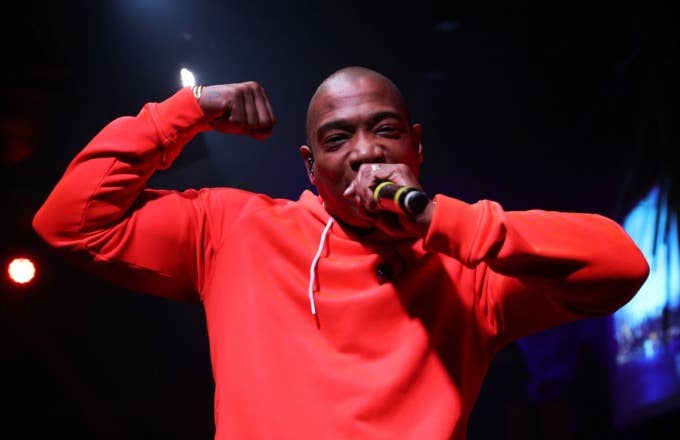 Amidst the dueling documentaries-inspiring chaos of Fyre Festival, Ja Rule has sensed an opportunity.
Ja was bothered by those bothersome botherers over at TMZ Thursday, first clarifying that he's skipping viewings of those Netflix and Hulu docs. "I haven't watched 'em yet," he said at LAX. "They're very popular, they're very popular. Maybe one day. I lived it, man. I ain't gotta watch it."
Despite now having some distance between the present moment and his doomed Fyre Fest with the currently incarcerated Billy McFarland, Ja still doesn't much in the way of humor about the whole experience. "It's not funny to me, man," he said. "It's heartbreaking to me. It was something that I really, really wanted to be special and amazing and it just didn't turn out that way. But, you know, in the midst of chaos there's opportunity. So I'm working on a lot of new things. I got my new platform Iconn."
Ja didn't dispute the similarities between his new Iconn app and the original pre-festival Fyre app, a comparison that was made widely by fans earlier this month. "It is kinda similar to what the app was but you gotta understand the app was separate from the festival," he noted.
Asked about the possibility of another Fyre Festival, Ja teased that he intends to extend Iconn into that realm. "[Fyre Fest] is the most iconic festival that never was, so I have plans to create the Iconnic music fest. But you ain't hear it from me." Promptly, Ja then bolted away from the bothersome botherer.