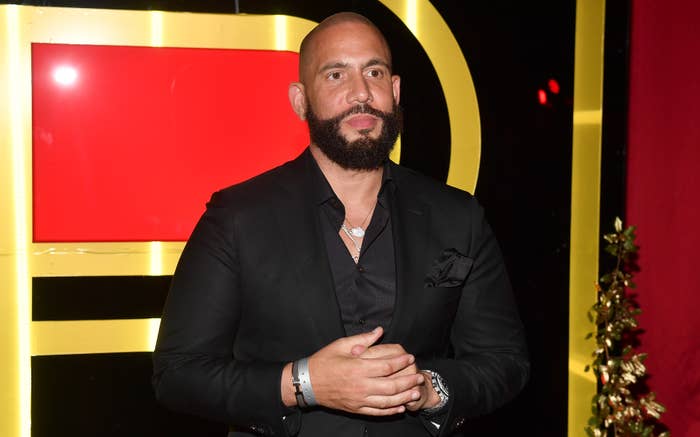 DJ Drama is letting it be known that he rightfully credits himself with reinvigorating the mixtape space.
In an Instagram update shared this week, Drama—whose 2023 agenda includes a recently announcedGangsta Grillz tape with King Push—pointed to this fact as a source of inspiration for those with ambitions of their own. The Generation Now co-founder also shouted out Tyler, the Creator, whose enlistment of Drama on his 2021 album Call Me If You Get Lost ultimately resulted in a Best Rap Album win at the Grammys.
"I Brought The Mixtape Game Back 2 Life," Drama wrote in the IG caption, adding in a "Thanks Tyler" with a winking face emoji. "If You Can Think It, You Can Achieve It."
When closing out the caption, Drama reminded fans he is currently in "album mode."
Later, Tyler hopped into the comments with an emoji-only response. Funk Flex also showed his support for Drama's statement with a "X10" addition.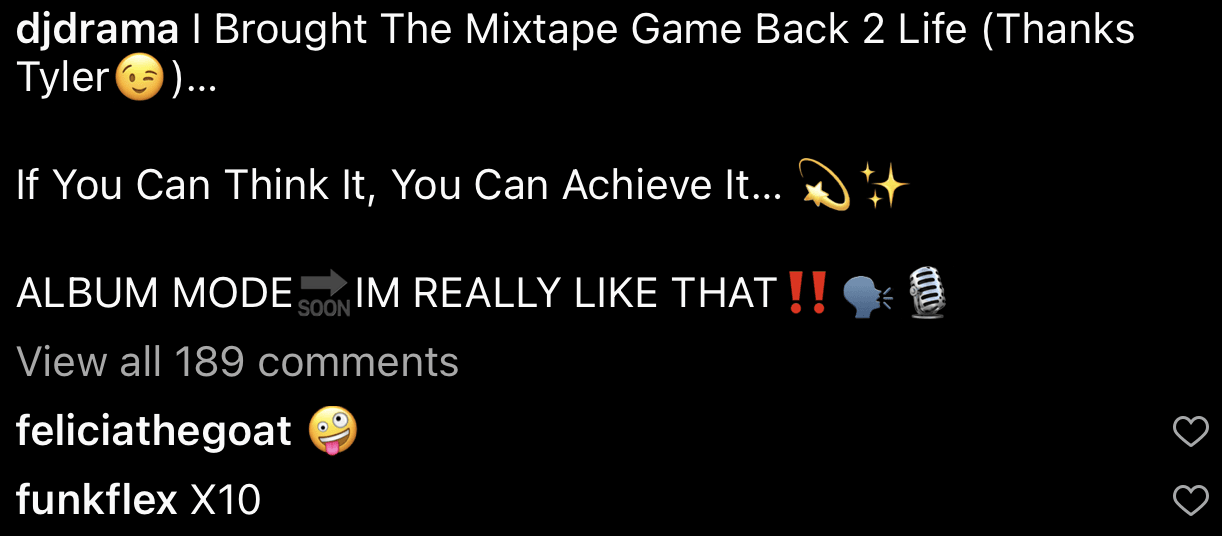 Back in 2021, Andre Gee spoke with Drama for Complex about the process behind Call Me If You Get Lost, which fans were quick to note was preceded more than a decade by a tweet from Tyler expressing his desire to one day release his own Gangsta Grillz entry.
"I think this being his dream in a lot of ways, I wanted to give him the components to make his masterpiece," Drama said at the time. "It has that Gangsta Grillz feel, but this is Tyler's album. I wanted to relinquish some of the control and let him do what he always dreamed about."
Drama's ongoing streak of notable projects includes a Dreamville tape, Dave East's Book of David, and Jeezy's Snofall. Just this month, Drama hosted French Montana's Coke Boy 6 project, the rollout of which included the release of two different versions of the tape.