Premiere: Bay Swag and Rich the Kid Stack It Up on New Track "Tetris"
For his latest collab, Bay Swag links with Rich the Kid for "Tetris." Bay Swag is fresh off the success of his "Saucin" single. Rich, meanwhile, last appeared on Saweetie and London on da Track's "Up Now" alongside G-Eazy.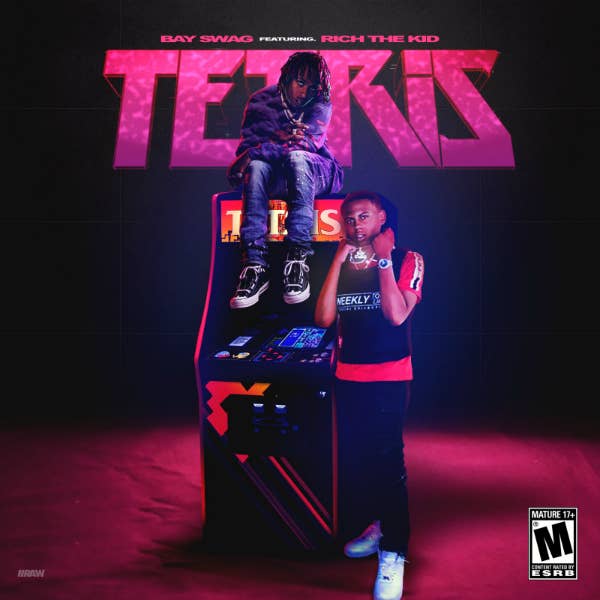 Publicist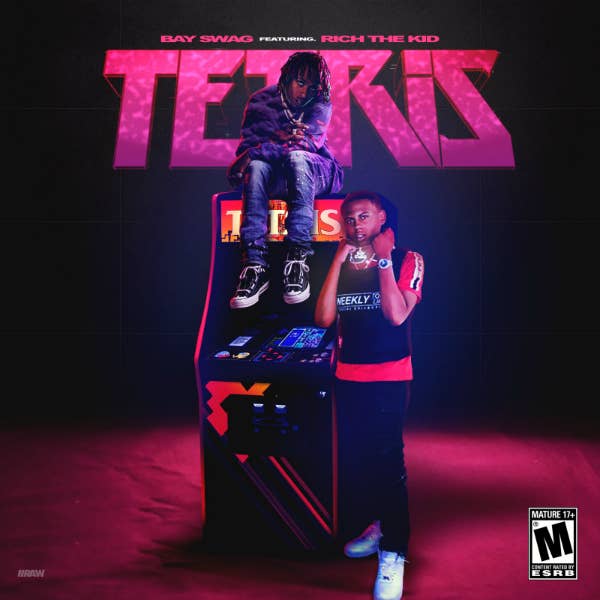 For his new single "Tetris," Bay Swag has enlisted Rich the Kid and the video game equivalent of the gorgeous Parental Advisory sticker: the ESRB's M for Mature rating logo.
In a statement to Complex, Bay Swag recalled laying down the track at Platinum Studio in New York City. "I made 'Tetris' while I was at Platinum Studio in NY and after I recorded it I FaceTimed Rich the Kid and he asked for me to send it and then he said, 'Watch, on your way to school you're going to be listening to that fire,'" Bay said. 'He was right, the next day I was."
Stream "Bay Swag," premiering today exclusively through Complex, via the SoundCloud link below. The collab will be available on all streaming platforms starting Friday.
Last year, Bay Swag caught attention with his track "Saucin," the remix of which featured Lil Durk. The track's emotional video, helmed by LVTRK, includes conversations with the artist's father Lloyd McKenzie. As Billboardnotes, McKenzie is currently serving an 85-year sentence related to second-degree murder charges circa 2012.
For Rich the Kid, "Tetris" marks another in a long line of collabs in recent months. This week, he linked with G-Eazy for "Up Now," a new collaborative single from Saweetie and London on da Track. "I was doing, like, radio promo and first [London] sent me Rich's verse and then a day later he sent G-Eazy's and I'm just like 'What's happening? Like, how are you getting these verses?'" Saweetie recalled on Beats 1 when premiering the track Wednesday. "But, you know, like, he obviously has a relationship with them. I absolutely love their verses, so I'm excited for everybody to hear what we cooked up."