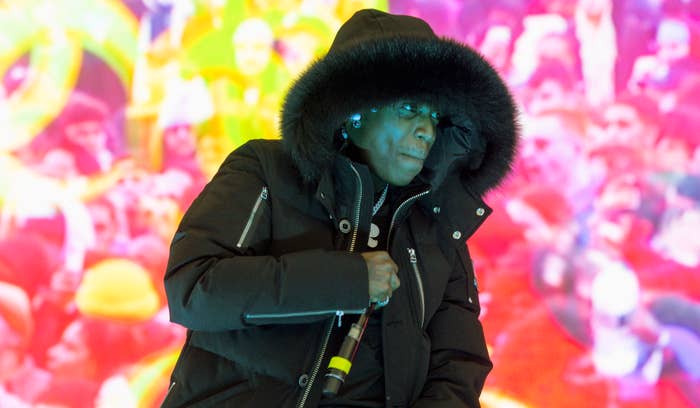 22Gz, who just last month released the official videos for his tracks "Spin" and "Keep a Blixky," was arrested this week and charged with attempted murder.
According to booking info made public by the NYC Department of Correction, the Brooklyn Drill artist's date of arrest was June 12. The bail and/or bond amount is listed at $500,000 with a court date scheduled for July 19. Information indicates 22Gz was charged with attempted second-degree murder.
Per the conservative-aligned tabloid New York Post, which first reported on the arrest, the detainment took place after 22Gz landed at John F. Kennedy airport on Sunday morning. The charges reportedly stem from a shooting in March of this year in which a man "suffered a gunshot wound to his left foot."
22Gz is also reported to be facing other charges including second-degree assault, second-degree criminal possession of a weapon (two counts), and reckless endangerment.
Complex has reached out to a label rep for comment. This post may be updated.
In addition to rolling out new videos for the aforementioned pair of Blixky Tape 2 (Deluxe) tracks, last month also saw 22Gz perform in Texas as part of the lineup for the genres-spanning So What?! Music Festival featuring Rae Sremmurd, Princess Nokia, 2 Chainz, 100 Gecs, Sum 41, Hatebreed, and more.
More recently, 22Gz was among the artists enlisted for the 2022 edition of Hot 97's Summer Jam, headliners of which included Fivio Foreign (who closed the show) and DreamDoll.