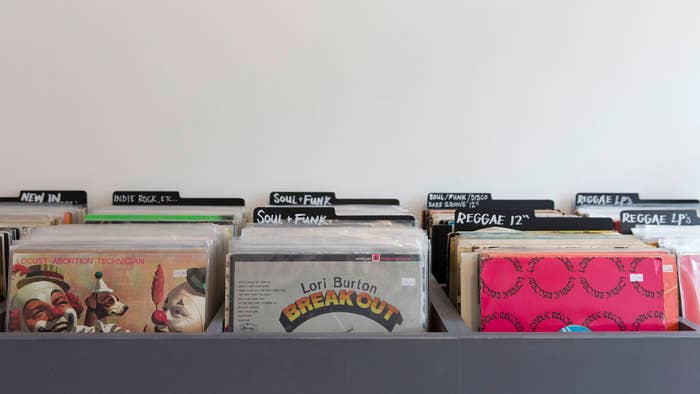 Vinyl album sales were still on the rise in 2022.
According to Luminate, which started monitoring music sales in 1991, vinyl sales increased by 4.2 percent in 2022. While still having upward momentum, that's a sharp drop from 2020 and 2021, perhaps signaling less demand or supply issues. Vinyl sales in 2020 saw a 46.2 percent year-over-year increase and in 2021, a 51.4 percent year-over-year boost.
This is only the second year since Luminate began following music sales that it saw vinyl albums sell more than CDs in the U.S. This is the 17th successive year in the U.S. that vinyl sales have grown. In 2022 Taylor Swift's Midnights earned the No. 1 spot as the top-selling vinyl, selling 945,000 copies. Luminate's stats show that is the biggest annual sales total for a vinyl LP since 1991.
Vinyl was the preeminent format in the U.S. til the early 1980s, before cassettes took over in the following decade, and CDs were dominant until 2021.
Last year's top 10 selling vinyl albums were rounded out by Harry Styles' Harry's House at No. 2, Olivia Rodrigo's Sour at No. 3, Kendrick Lamar's good kid, m.A.A.d city at No. 4, Fleetwood Mac's Rumours at No. 5, Tyler, the Creator's Call Me If You Get Lost at No. 6, Taylor Swift's Folklore at No. 7, Tyler, the Creator's Igor at No. 8, Michael Jackson's Thriller at No. 9, and The Beatles' Abbey Road at No. 10.