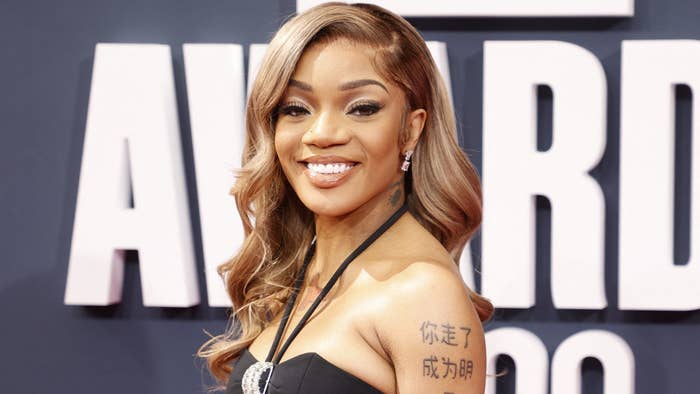 GloRilla is proof that female rap is for everyone.
Glo's distinct voice and intricate lyricism caught the eyes of many as she rose to the top of the industry nearly a year ago.
As her fame skyrockets, the Memphis native is notable for her appeal to male listeners. In an interview with Rolling Stone, the "Lick Me Sum" MC shares what makes her music from other artists in the game.
"I know a lot of dudes, they won't ride around listening to no girl that sounds like a girl because they are going to be like, 'Oh, I'm being pussy,'" she said. "But they hear me, and now [they say], 'She slick sound like one of us.'"
She also admits that her "chest-beating attitude" attracts men to her music. "I say shit that's for females, but it's stuff that n***as can say in reverse. I actually like going through shit sometimes because it makes me perfect my craft."
This news follows GloRilla's performance at the 2023 BET Awards. The CMG rapper hit the stage performing her new hit, "Lick Or Sum," as it samples the classic club banger "Slob On My Knob" by Three 6 Mafia.
Recently, she was announced as one of the newest rappers to join the XXL freshman class alum, in addition to TiaCorine and Lola Brooke.