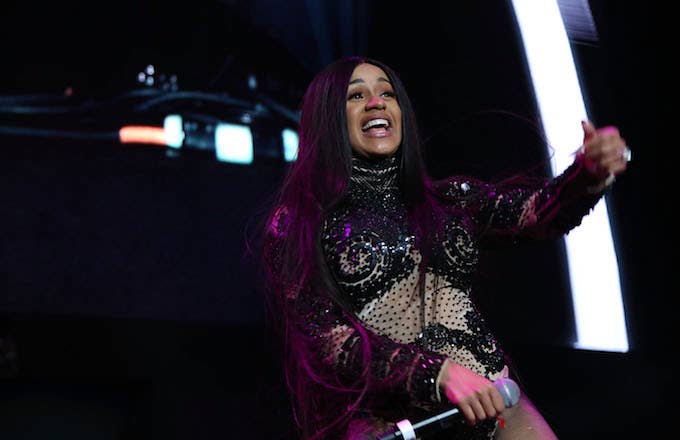 New year, same Cardi. The New York rapper called out the cereal brand Kellogg on Instagram earlier today by claiming that their latest flavor collaboration sounds like something Cardi herself inspired. 
In the second half of her breakout smash, "Bodak Yellow," Cardi raps, "I go to dinner and steak, only the real can relate/ I used to live in the P's, now it's a crib with a gate/ Rollie got charms, look like Frosted Flakes." Cardi's Instagram post playfully accuses Kellogg of taking the idea to combine the two popular cereal flavors from the verse in her song. She also joked that she wants 2% of sales, and she might have a case because the influence of "Bodak Yellow" is wide and far-reaching. 
Of course, another example of that influence is the case of Christian Louboutins. "Bodak Yellow," which directly references the brand's signature red bottoms, has been credited with boosting Louboutins search results by 217 percent.  Louboutin himself said he was open to meeting Cardi, but there's no announced collaboration in the works.