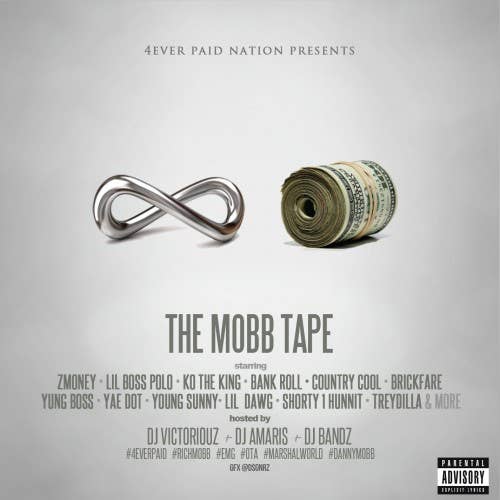 Mixtape:The Mobb Tape
Producer: Smitty

As the latest Chicago exponent of an aesthetic we'll call 'Sunz of Gucci Mane,' ZMoney wholly earned his inclusion in Complex's 25 New Rappers to Watch Out For listicle last year. Here was a slyly funny street rapper who rhymed in digital even though his mouth moved in analogue, with an ear for million dollar ringtone pop hooks, the songwriting chops of a major label veteran, and a legitimate modern classic mixtape in Rich B4 Rap, which collated his string of YouTube singles, Soundcloud loosies, and a handful of previously unreleased cuts together into a stunning collection of west side Chicago post-stupid fruity crazy swag-rap.
Rich B4 Rap was so good that it didn't particularly seem to matter that its sister mixtape Heroin Musik (both 'tapes were released on the same day last summer) saw ZMoney abandoning Rich B4 Rap's unique style, humor and main partner-in-rhyme Bandman Kevo to explore a much less satisfying take on the south side Drill-rap of Chief Keef or Lil' Durk. These problems are still apparent on ZMoney's new release The Mobb Tape—essentially a showcase for his 4Ever Paid Nation roster of Joe The Rapper buddies, with a handful of his own songs thrown in for good measure—but a song as insanely catchy as "Rollin'" can forgive a multitude of sins.
What "Rollin'" lacks in character—the rapper who once prided himself on being irregular sounds like a member of bop crew Sicko Mobb here—it more than makes up for with the sheer sugar rush of the song being one long hook: even if you don't have a particularly sweet ear, "Rollin'" is pumped with so many E numbers that you'll still find yourself humming it to yourself in the bathroom, the kitchen, the hotel, the motel, and the holiday inn.