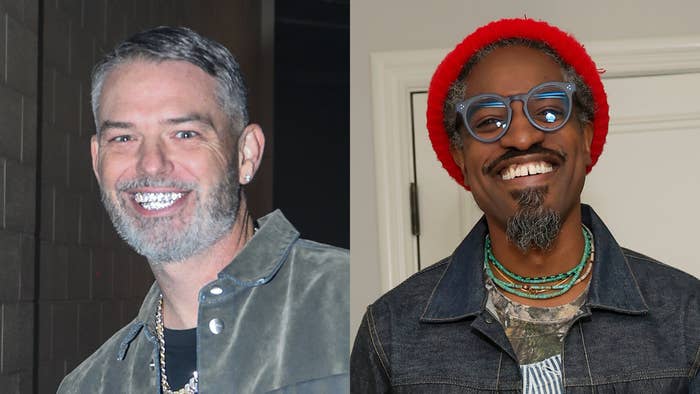 Paul Wall wants someone to hook him up with a chopped and screwed version of André 3000's latest album New Blue Sun.
On Friday, the Houston rap legend took to X to ask his followers if someone could honor his request. Chopped and screwed music originated in Wall's hometown thanks to the late DJ Screw, and the style of music slows down the tempo of a song to between 60 and 70 quarter-note beats per minute with record scratching, beat skips, and more added.
"Does anybody have a screwed and chopped version of Andre 3000 flute album? I need that asap for the slab," Wall wrote.

Several people chimed in under Wall's tweet in approval of the request with many saying they were working on it and would have a link ready for download.
"Awready baby," one person tweeted while another said, "Gonna have to chop it up and slow it down myself. Bet that shit sounds crazy!"
Someone else tweeted, "@OGRONC screwed up @Thundercat so I don't see why it couldn't happen here…"
André 3000 released his new instrumental album on Friday, and its not the rap album fans were expecting of him. The project features 3 Stacks playing the flute alongside several acclaimed musicians, including Nate Mercereau, Surya Botofasina, Deantoni Parks, Diego Gaeta, Matthewdavid, V.C.R, Diego Gaeta, Jesse Peterson, and Mia Doi Todd.
New Blue Sun comes 17 years after Idlewild, long considered the final album from the duo of 3 Stacks and Big Boi, a.k.a. OutKast. In an interview with Zach Baron for GQ, the OutKast rapper and actor directly addressed why his new full-length New Blue Sun is all woodwind instruments instead of hip-hop.
"I've worked with some of the newest, freshest, youngest, and old-school producers. I get beats all the time. I try to write all the time," said André. "Even now people think, Oh, man, he's just sitting on raps, or he's just holding these raps hostage. I ain't got no raps like that. It actually feels…sometimes it feels inauthentic for me to rap because I don't have anything to talk about in that way."