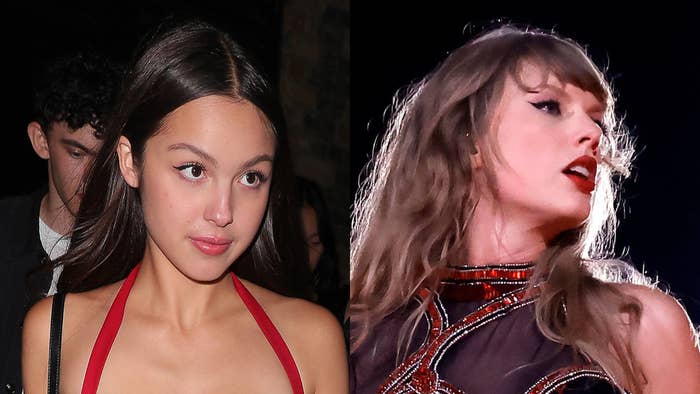 Olivia Rodrigo has (sorta) clarified rumors that her new single "Vampires" is about Taylor Swift.
In a new interview with The Guardian, Rodrigo revealed she was shocked that fans thought her new single "Vampire" was about Taylor Swift. In one of the lines in the song, Rodrigo sings, "Bloodsucker, fame-fucker, bleeding me dry like a goddamn vampire" and people believe she was referring to Taylor Swift.
"How do I answer this?" Rodrigo said. "I mean, I never want to say who any of my songs are about. I've never done that before in my career and probably won't. I think it's better to not pigeonhole a song to being about this one thing. I was very surprised when people thought that."
"Vampire" was actually about someone who abused their relationship with Rodrigo. In an interview with Rolling Stone, Olivia Rodrigo revealed how the song came together without going into the subject matter.
"I just sat down at the piano one day and played these chords that felt kind of gothic to me," she said. "I think there's a lot of vampire lore to be played with like 'You only come out at night' and stuff like that. There's a lot of fun songwriting fodder in there."
Olivia Rodrigo has always said Taylor Swift has been an inspiration to her but things appeared to have gone left when rumors circulated that the two were no longer friends after issues with royalty payments.
The royalties issue came about after Rodrigo had to give songwriting credits and royalties to Taylor Swift for her song "Deja Vu" due to its similarities to Swift's "Cruel Summer."