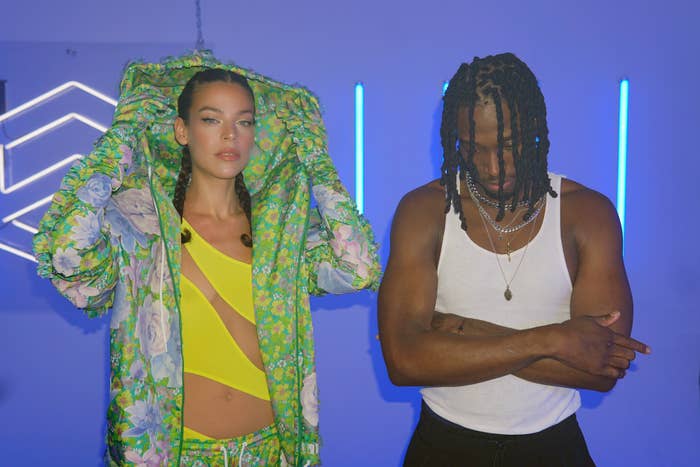 It's hard to keep up with new tracks every week. With a bevy of songs being released every day, we made a list highlighting new tracks from Canadian artists.
KILLY f/ SEGA, "Look At What We Started"
KILLY drops a final collaboration with the late SEGA on "Look At What We Started," in what serves as a tribute to the member of KILLY's SECRET SOUND CLUB label.
Mike Shabb, "Thank God"
Mike Shabb's latest single "Thank God" strays from his usual sample-heavy beats for something a little more summer-ready thanks to a reggae-tinged backdrop. From new album Hood Olympics.
Eva Shaw, G Milla, & Jaay Cee, "Mix It Up"
Toronto artists Eva Shaw, G Milla, and Jaay Cee team up for the fiery "Mix It Up" that sees all three unleash their abrasive verses.
Nicholas Craven x Ransom, "American Made"
Fresh off Nicholas Craven and Ransom's Directors Cut 4 project, the two return with Deleted Scenes 2, featuring the standout "American Made."
Raccoon f/ Greezy, "Led Lights"
Montreal rapper Raccoon enlists Greezy for the wavy and nocturnal "Led Lights."
Portion, "8am Flights"
Toronto artist Portion's latest single "8am Flights" takes an introspective turn as he croons over a pensive beat.
Myles Lloyd, "There For Me"
Montreal singer Myles Lloyd laments his once-partner no longer being at his side on "There For Me."
Son Raw x Five Steez, "Simple Man"
The jazzy "Simple Man" sees Montreal producer Son Raw team up with Jamaican rapper Five Steez for a vivid self-portrait.