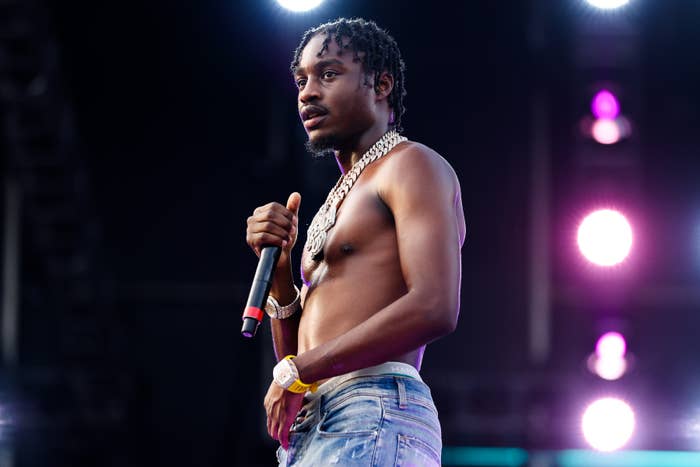 The Lil Tjay concert originally set for Mar 8 in Ottawa has been cancelled following issues between the EY Centre, the venue at which Tjay would have performed, and Ottawa Police, according to bookers at The Diamond Mine Agency.
"We sincerely regret to inform you that due to issues that just recently arose between the EY Centre and the Ottawa Police department that tomorrow night's event with Lil Tjay has been canceled," The Diamond Mine Agency wrote on Instagram. "This was a decision made by the venue and the police and is completely out of our control unfortunately."
"This is something we do not take lightly as we have put countless amounts of effort, time, planning and money into making this happen for you all. We understand everyone's frustration here, just know this is something out of our control and we as the promoter of the event did everything in our power to make this happen and did everything properly on our end."
In an email explaining their decision, Ottawa Police and the EY Centre believed it was necessary to cancel the concert due to safety concerns.
"Venues and event organizers carefully consider the safety and well-being of their attendees and put the necessary resources in place to support a safe environment for all," Ottawa Police said. "They can also decide not to proceed with an event if public safety risks can't be properly mitigated. This can be a very difficult decision. The Ottawa Police Service acknowledges the EY Center's decision to recognize public safety as a priority."
Some of the safety risks Ottawa Police were concerned about included crowd management, traffic control, and emergency response planning.
Toronto rapper Killy was scheduled to open the show. "Police have shut down the show see you next time Ottawa," Killy said on his Instagram stories.
Ottawa rapper City Fidelia also commented on the situation in his Instagram Stories, saying: "Cops taking opportunity away from emerging artists from our city?…….bullshit."
The Diamond Mine Agency confirmed refunds have been issued and can take up to seven days for the transactions to be processed.
Lil Tjay has also yet to make a statement about the concert's cancellation.