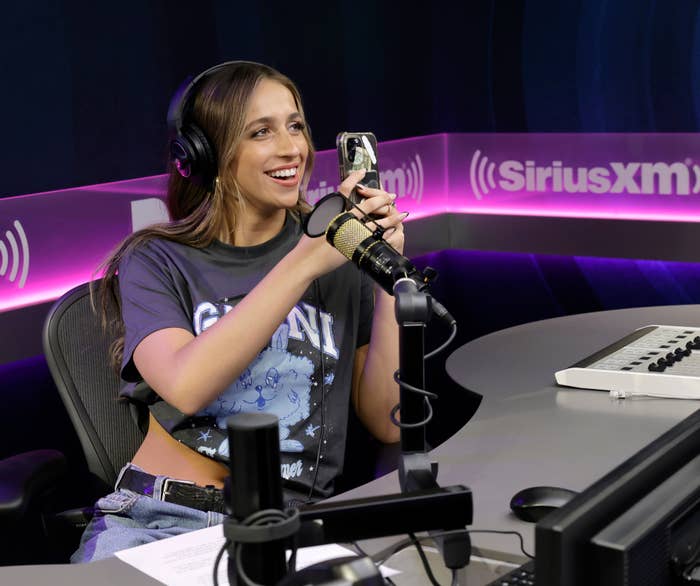 All eyes are on Tate McRae, not only being this month's Billboard cover girl, but also being one of the many musical acts set to perform at the 2023 Billboard Music Awards on Sunday.
"Cover of Billboard, an absolute dream come true," McRae said in all-caps on Instagram, where she made the cover reveal.
The native of Calgary, Alberta has taken a huge leap this past month, with her single "Greedy" topping the Spotify Global Top 50. She also announced the next single from her second album Think Later is called "Exes" and drops at midnight.
The Canadian pop star has earned seven Hot 100 hits in her career, including two in 2023: her single "10:35" with Tiesto and "Greedy." In addition, "Greedy" marks McRae's second top 20 Hot 100 hit of her career.
McRae announced earlier this month the release of her second album Think Later will hit all streaming platforms on Dec 8.
"Writing this whole thing was one of the most stressful, exciting, nerve racking and fun things I've ever gone through. For the first time in my life, I lived this year a little less with my head and a little more with my intuition," McRae said on Instagram.
McRae is one of many artists set to perform at the 2023 Billboard Music Awards. She'll be joining a musical lineup consisting of Mariah Carey, Karol G, Stray Kids and many more this Sunday.
You can also catch McRae the day before as she will be making her debut as the musical guest for SNL on Nov 18 with Jason Momoa hosting. She's also embarking on her Think Later World Tour in 2024, with Canadian stops in Calgary July 5 and Toronto July 27.