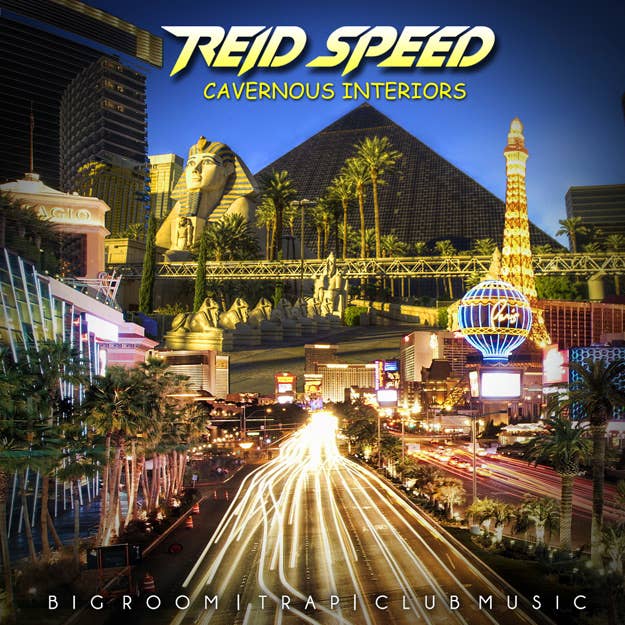 When Reid Speed knocks, you better answer. Recently she hit us up saying she had a mix set to drop, and we called it EARLY. Over the years, Reid has shown that she is versatile when it comes to dropping impressive mixes in many genres, but she's also good with her crates. For the first mix, "CAVERNOUS INTERIORS," Reid laced us with bits from Mightyfools, Flosstradamus, Vato Gonzalez, Duck Sauce, DJ Snake, and many others. Loads of bangers in many bounce-y styles. Essentially, some ish to catch wreck to in the comfort of whatever four-walled area you'll be rocking this mix in.
Tracklist:
1. Galantis ­- Smile

2. Dirty Disco Youth -­ The Bell

3. Matt James, Front Runners -­ Numb3rs

4. Tonite Only ­- Touch feat. Yeah Boy

5. Thomas Stryker -­ I See You

6. Borgore & Victor Niglio -­ Booty Monsta

7. I Am Legion -­ Choosing for You (Nightwatch Remix)

8. D.E.F. -­ Shake That Azz

9. Mightyfools -­ Go

10. Flash Finger -­ Go!

11. Jockeyboys, Nance -­ Higher

12. Martin Garrix -­ Animals (Victor Niglio & Martin Garrix Festival Trap Mix)

13. Smookie Illson ­- Section 22

14. Flosstradamus -­ Mosh Pit

15. The Prodigy -­ Breathe (DJ Snake Parisian Version)

16. Kendrick Lamar -­ M.A.A.D. City (ETC!ETC! Remic)

17. Meek Mill feat. French Montana -­ It's Me (Hoodie x Hammo Sung Trap Bubbling Remix)

18. Rob Mass -­ Juicy Bounce

19. Rick Ross feat. Meek Mill -­ So Sophisticated (Hoodie Trap Bubbling Remix)

20. Jubilee -­ I­95 (Salva Remix)

21. MIA -­ Bring the Noize (Wuki Club Edit)

22. Outhere Bros ­- Boom Boom Boom (Kennedy Jones Remix)

23. Feri & Multi ­- XNOR

24. New World Sound & Thomas Newson -­ Flute

25. Shameless -­ Son of a Bitch

26. Vato Gonzalez -­ Triplets Riddem

27. DVBBS, Borgeous ­- Tsunami

28. Walker & Daniels ­- Str!ke

29. Dirty Talk & Boy Kid Cloud feat. Messinian -­ Unruly (Antics Remix)

30. Mat Zo -­ Lucid Dreams (Pegboard Nerds Remix)

31. Deekline ­- Scootch

32. Kevin Drew ­- Break The House

33. Linkin Park & Steve Aoki -­ A Light That Never Comes (two loud Remix)

34. Duck Sauce -­ Mondo