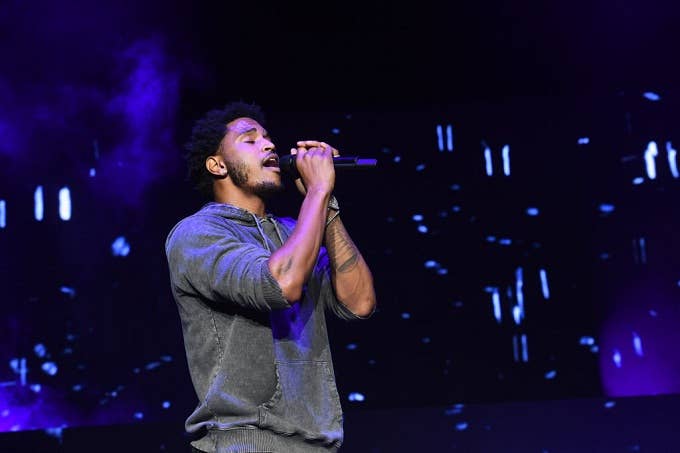 Trey Songz has turned himself in to the cops in Los Angeles. The singer is facing a domestic violence charge involving a woman he allegedly met in the City of Angels during NBA All-Star Weekend in February. After getting booked this morning at 6 a.m., Songz posted a $50,000 bond and was released two hours later.
Despite turning himself in, Songz has vehemently denied allegations that he beat Andrea Buera at a party in the Hollywood Hills. He took to Twitter Monday morning to exonerate himself. "For weeks my lawyers & Mgmt have asked me not to comment on this and I initially agreed but this morning I feel that my fam, the women that raised me, my friends & fans especially the youth need to hear from me. I am being lied on and falsely accused for someone's personal gain," wrote Songz.
Meanwhile, Buera says Songz beat her up for talking to another man. The alleged attack was so brutal, Buera went to the hospital with a concussion. She says other partygoers witnessed the attack, but Songz says there are witnesses who can back up his innocence. As TMZ reports, Songz' attorney Shawn Holley says Buera's story has a lot of holes in it.