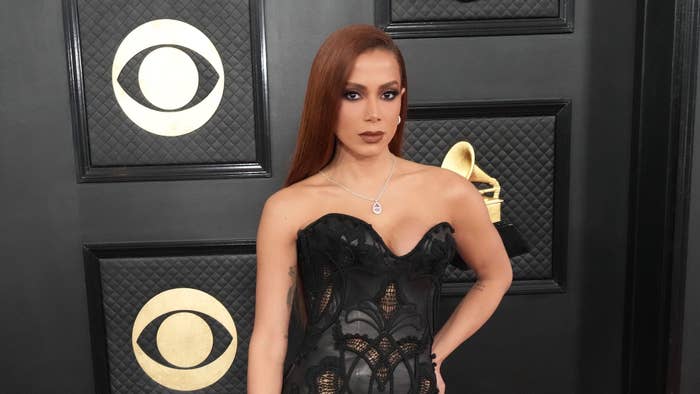 Anitta is putting Warner Records on blast.
The Brazilian singer took to Twitter last week to express frustration over her U.S. contract, and her failed attempts to terminate it.
"… If there was a fine to pay, I would have already auctioned off my organs, no matter how expensive it was to get out," she said about the deal. "But unfortunately, there isn't. When you're young and still don't know a lot, you need to pay close attention to the things you sign… if you don't, you could spend a lifetime paying for the mistake."
Anitta reiterated her complaints about a week later, when Warner Records used her image in a post for International Women's Day. The singer suggested the post was disingenuous, as it conflicted with the treatment she received from label executives.
"Communication at Warner is so good that [they're] posting me on a Happy women's day looping post, even tho I had to go public to ask for the 'woman respect' that this date represents," she wrote in an Instagram story Wednesday.
Warner Records' post included a snippet of "Envolver," a standout track from Anitta's 2022 album, Versions of Me. She claimed the label questioned the song's potential and believed it would fail without a feature.
"On this woman's day, instead of a cute post I would love to have the CEO doing what he promised me a month ago, after I asked how much is it finish the contract and he said, 'THAT WOULDN'T Happen,'" she wrote. "Respect ME [...] instead of sending your lawyers to talk to mine about money […] I already accepted the sad unfair fact that I'm the major investor here and asked the label to just do the simple job they were supposed to: promote my music."
The "major investor" comment is a reference to Anitta's previous claims about having to finance her own music videos. She claimed Warner refused to cover the costs for her "Gata" visual because the song wasn't meeting sales expectations.
"They only invest after it pays off on the internet," she said on Instagram Live last year, as reported by Billboard. "Unfortunately, there are things I can't get, that's why I don't buy millionaire cars, because when I want to do something, I pay for it."
Anitta went on to say that Warner only invests in songs that perform well on social media, specifically TikTok.
"The label is very tied to TikTok, to what goes viral, and if they don't get a hit right away, they say 'later,'" she claimed.
Warner Music and Anitta's team have yet to comment on the posts.