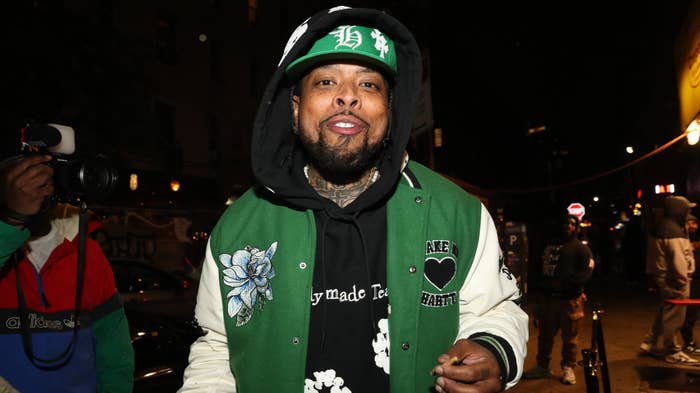 Westside Gunn posted a photo on Twitter of what has been interpreted as the album cover for an upcoming 11th installment in the Hitler Wears Hermes series.
The cover appears to be taken from a photo following the discovery of 58 one-kilo bricks of cocaine in a shipping container in the port of Paita in Peru last week, according to ABC News. Each of the packages had a Nazi flag on the outside and the name Hitler embossed on it.
Westside Gunn seemed to relish in the negativity surrounding the imagery in the alleged album cover.
The Buffalo native released Ten, the tenth entry in the Hitler Wears Hermes series, in October. "It's only right that we end here. All special things get a memorial release," he said at the time. "The last double album was going to be the final one, but it felt weird leaving off at nine and not Ten."
Westside Gunn announced the day before New Year's Eve that he will retire from rap at the end of 2023 since he has nothing else to prove.