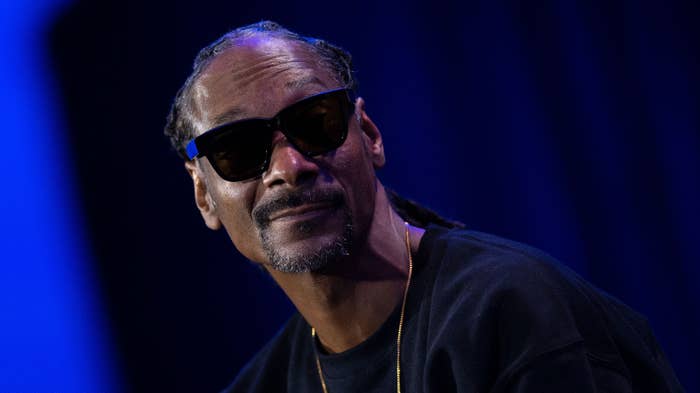 Suge Knight's son spoke with TMZ about Snoop Doggacquiring Death Row Records from the Blackstone investment firm MNRK Music Group earlier this week.  
Suge Jacob Knight considers Snoop's ownership of the label co-founded by his father to be a "victory for the West Coast," which he considers to be in need of a win following the recent deaths of local icons, like Nipsey Hussle and Kobe Bryant. 
Knight said he was aware of the acquisition being in the works. He confessed that he even approached the label's previous execs about rebranding Death Row, but nothing came from his pitch. Knight believes people created the nonexistent narrative of an ongoing feud between Snoop and Suge, adding that he's just happy to see the label in the hands of someone from the West Coast again. 
"It feels good to have ownership of the label I was part of at the beginning of my career and as one of the founding members," Snoop said in a statement. "This is an extremely meaningful moment for me."
Death Row Records helped launch Snoop's career with the release of his 1993 critically acclaimed debut album Doggystyle. He left Death Row five years later following a feud over his contract and the alleged royalty payments that were being withheld from him. 
Snoop signed with No Limit Records that same year, and was primed to release an album titled Fuck Death Row, but Master P talked him out of it. "You ain't gonna live to see that album come out, so don't do that," Snoop remembered Master P telling him in his office. "You can't make no record talking about Death Row and shit, you gotta let that shit go." 
As part of his deal to join No Limit, Snoop needed to relocate his entire family to New Orleans. Snoop credits Master P for saving his life and preventing what could've been "mass destruction," if he moved forward with the album.