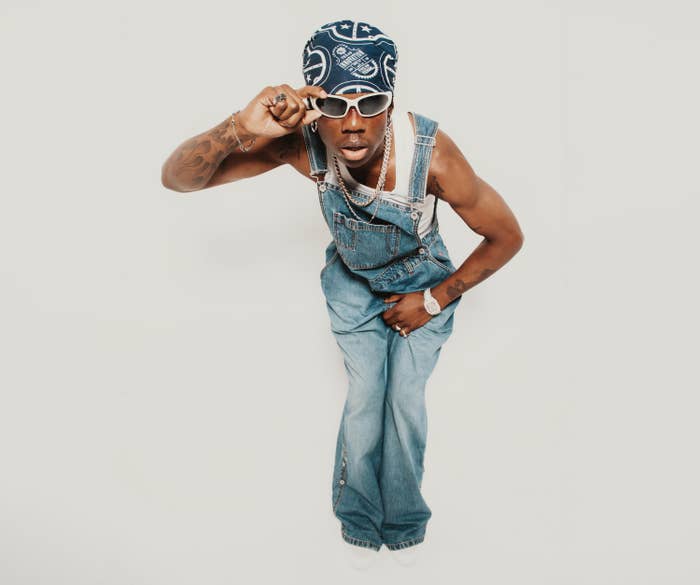 At the age of 19, Rema introduced his electrifying sound to the world with the release of 2019's "Dumebi". As intriguing as it sounded at day parties and clubs globally, nobody really knew what he was saying on the song, nor could its exact origin be pinpointed: there were just enough hints of pidgin English, Igbo and Yoruba to suggest he was probably Nigerian. But there was a youthful energy to it that hadn't been heard from any West African artist, then or since. Taming his voice to match the winding sounds of the sitar and traditional flutes, Rema's wavy riffs, runs and trills sounded similar to that of Arabian and Bollywood singers. While some didn't 'get it', many loved Rema's distinct, hybrid sound that gave a nod to South Asia and the Middle East.
Since then, the artist born Divine Ikubor has consistently given us bangers with a difference under the tutelage of Afrobeats legend Don Jazzy and his Mavin Records—home to the likes of Tiwa Savage, D'Banj and Wande Coal, no less. Fine-tuning his self-dubbed 'Afro-wave' sound over the years, every song on Rema's debut album, Rave & Roses—standouts including "Soundgasm", "Ginger Me", "Bounce" and "Woman"—gives us something vastly different, with everything from dancehall and jazz to R&B influences heard throughout. And what a success story it has been: as of June, Rave & Roses has topped the Spotify African charts by a wide margin, hitting No. 1 in countless African regions (and beyond) upon its release in March. 
On the album, Rema incorporates the universal language of love, good vibes and enjoyment in his storytelling. It's like a perfect balance between a lifestyle of raves and roses, something he knows all-too well. It's no surprise, then, that the self-crowned 'Rave Lordé' has garnered such a loyal following of like-minded "ravers" around the world, who resonate with this free-spirited mentality.
In the midst of his territory-conquering tour, a Boohoo Man collaboration launch and surprise festival appearances with Wizkid and Chris Brown, we spoke with Divine 'Rema' Ikubor to find out where he found this unwavering raver style and energy, how impactful growing up in the church was to him, and all the divine interventions leading to his current success at just 22. 



"First of all, I want to thank God for getting me this far. Being able to travel from territory to territory and share my music with people, that's a big thing for me, my generation, and Afrobeats."
COMPLEX: Hey, Rema! Firstly, congrats on Rave & Roses going No. 1 in so many countries. That's a really great achievement. What was the creative process like for this album? 

Rema: It was all organic, to be honest. There weren't a lot of people in the room. I made most of the songs in my house, actually. I got a couple of producers to match up with my vision and we worked hand-in-hand. London worked mostly on this project, in terms of recording and arrangements and beats, but I must say a big shout-out to 1 Mind, Kill September and Andre Vibez too, as they also worked closely on it. I feel like this project is doing what it needs to do for Afrobeats and this new generation.
You've said many times that you want to take Afrobeats global, so how does it feel to be starting this global tour?

First of all, I want to thank God for getting me this far. Being able to travel from territory to territory and share my music with people, that's a big thing for me, my generation and Afrobeats. I'm just playing my part in this whole movement; I'm making my impact the best way I can. Most of all, I'm just grateful to see people appreciate my hard work and ambition.
Your fans are known as "ravers", and you make sure to bring the rave energy to the stage. How important is performing live to you as an artist?

Performing is very important because I feel like every chance I get to perform, I win myself a new fan. Secondly, I can't leave my family and travel so far for me not to put my all in, you know? It's beyond the money; it's the passion for the music. And, also, it's not just a fanbase—it's a community, a movement, so I have to make sure everywhere I go I win new members to the movement and community.
The song "Are You There?" starts straight away by addressing those who claim you only sing about women. You also touch on the hardships of Nigeria, and what it's like for the youth there. Tell me about the thinking behind this particular track. 

Over time, I've addressed different topics on different types of records, but I've not really gone into much depth. I feel like as a young person, I should be allowed to grow. I don't want others putting their expectations on me—I want to create my own path, my own journey, and talk about what I like to talk about. But yeah, "Are You There?" started with that, but as the song goes on, I talk about the situations we're facing as a people, and how we shouldn't let the heavy burdens take us to our grave. As much as we are fighting for our rights, we should enjoy our personal lives. The people at the top don't actually care about us, so that's what the whole song is about.
You grew up in Nigeria, Benin City, but you've also spoken about hustling in Ghana. How was your upbringing, hometown and family life, and what pushed you into music?

Benin City is my home. It has great culture and religious diversity, everyone's big on family, and everyone knows everyone. I have some siblings—two sisters and a step brother—and my mom, and that's the only family I know. I started in the church; the church embraced the musical side of me. I did art in school, because I was quite shy to show my music side there at first, but over time, the church gave me that confidence and I started showing that side of my talent to my school. From there, I needed to hustle. I needed money to settle some things, so I started branching out, going to competitions, performing at bars and stuff like that. I left Nigeria, I did my time in Ghana, and I came back home and worked on music a bit more. Then I met Don Jazzy and D'Prince and it went on from there. But the journey has been great and I'm grateful to God, for his guidance, his mercy, and his favour.



"As time goes by, a new prophecy, a new vision comes, and I pray to God for strength to conquer everything that comes my way."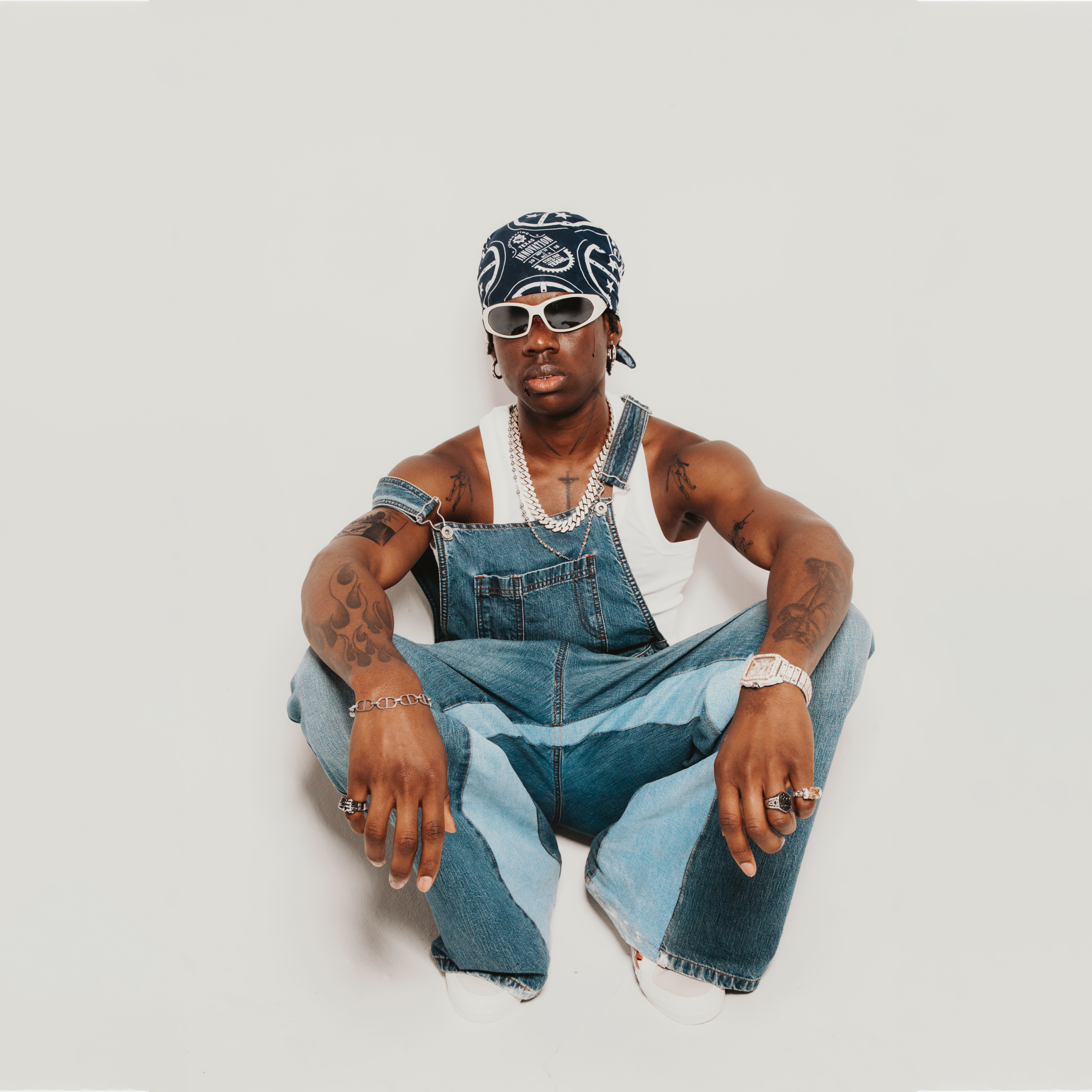 How did you make sure you were taken seriously as a newcomer, and which artists showed love early on? 

My sound, I feel like people need time to digest it. But every day I win new fans, you know? From day one, there were people who embraced me and there were people who didn't. And while I appreciate the co-signs, if I don't believe in myself, no one will believe in me—no matter how much I try to convince others of how good of an artist I am. I have to stand strong on the back of my sound and let the people know that I don't care about the criticism, like I stand on my vision. If I don't do that, I won't be taken seriously. I've always aired my opinion; I've always had my stance on everything and my confidence has always been 100. But yeah, big shoutout to Davido, Wizkid, supporters like Tunde—who has a big blog—and a couple other blogs. I didn't really have a lot of industry friends when I first came in the game. The few people who showed love, showed real love, and I'm grateful for that. As well as artists from other territories and places around the world.
How was it getting signed to a legend like Don Jazzy and Mavin Records at such a young age? 

Nothing less than a blessing. To have a boss, a friend, a counsellor and a father like him is a blessing.
Your sound is very much your own, but alongside your fresh take on traditional Afrobeats, Arabic and Asian influences are also present. What were you listening to growing up, and how did that impact the music you make today?

Funnily enough, I had never listened to Arabic or Asian music to develop my sound. It took a long time before I even had a phone; I listened to whatever I could come across. And, to be honest, if there was a route I followed or I follow now, it would be the route of least expectation. Everything in my life has been quite organic; I've learnt how to let go and, you know, just let the universe arrange things for me. I started with rap—I never used to do the African sound and I never used to do this Afrobeats sound. I've been rapping since my church days. I tried to dabble around in Afrobeats, but it just wasn't clicking for me at the time. But in 2018, when I met D'Prince, I kept working on myself.
So when I was given Afrobeats instrumentals, I gave my all to make sure I crack this sound. And in that push and hustle, there was an unlocking and I unlocked something with that drive, because I didn't want to go back home saying I didn't get the chance or I didn't get the opportunity to lock in. My sound just evolved over time. I listened to whatever my sister or my brother was playing, from D'Banj to Victor Uwaifo to Fela [Kuti] to Wizkid to Davido and Burna Boy. My brother played a lot of Burna Boy. I listened to a lot of hip-hop, gospel hip-hop too. I listened to rock… I listened to everything! But yeah, over time, everything gravitated towards this person everybody knows right now. I listen to a lot of calm music now, music that soothes my soul. All in all, though, my personality, my state of mind, that's what bred this sound more than any musical influence. It's tied to my personality and my spirit, not just my ears and music taste.
You're very much into fashion and the art scene. You've been pushing a new kind of style recently, too, from oversized clothes and cowrie beads to even your animated cover art. Where does this creative eye come from?

My mindset helped me navigate all of this, my ability to detect frequencies, my ability to listen to sounds and know which colour matches each sound, and to know what type of art, shape or pattern works. Everything is locked in my spirit; I don't think there's enough words to explain—it's just me! I'm Rema, I'm a different revelation. I've noticed no matter the environment—developed or undeveloped—there's always an aesthetic, always a message to take home, always a colour palette, always body language to detect, books to read. But I take inspiration from everything, everything and anything, even from an enclosed space. 
With Rave & Roses currently doing the rounds, what's your goal for the future as a global artist?

My goal for the future is to share my vision to as many people as possible, to have the whole world gravitate towards my sound, to have the whole world talk about me. In this Afrobeats story, in this Afrobeats journey, I want to have a huge stance in this movement. And most of all, I just want to play my role in unlocking these territories so they're rocking with African music. It's only been two months since my album came out and it's gone No. 1, Top 3, Top 5, Top 10 in countries I've never heard of before and I'm glad because I feel like I'm doing what I need to do to spread our sound, the African sound. I just thank God for the strength and the grace to be doing this work. As time goes by, a new prophecy, a new vision comes and I pray to God for strength to conquer everything that comes my way. Afrobeats and Afro-wave to the world!