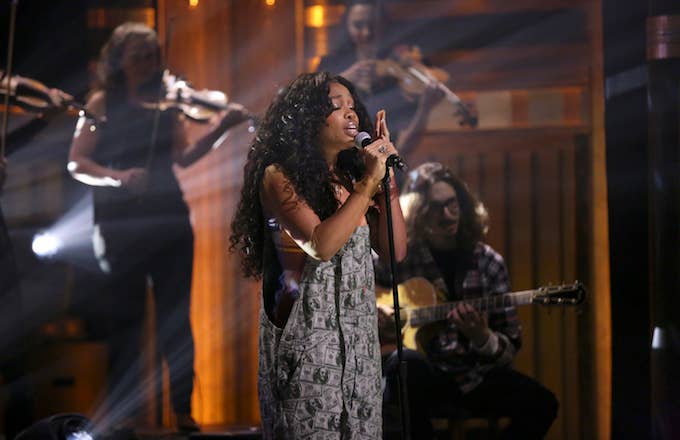 When Barack Obama released his playlist of his most beloved songs from 2017, the internet collectively rejoiced (though wasn't surprised) to learn our former POTUS has his finger on the pulse of today's current music. So imagine how an artist must feel to know that our former President admires their work, well, very happy, of course.  
SZA, who's song "Broken Clocks" was among Obama's playlist, released a screenshot of her text message reaction to finding out the news. The 28-year-old Grammy nominated singer was quite literally literally stunned.
In addition to SZA, Obama's ultimate 2017 playlist included other chart-toppers from the year, including: Kendrick Lamar's "Humble", Camilla Cabello's "Havana", Travis Scott's "Butterfly Effect," J Balvin's "Mi Gente," and of course the inescapable summer anthem orchestrated by DJ Khaled "Wild Thoughts."
Head here to check out Obama's full list. 
SZA and Kendrick Lamar recently released "All the Stars," a track that will be featured on Black Panther: The Album, the TDE- produced soundtrack for the upcoming Marvel film Black Panther. The film will be out on February 16.