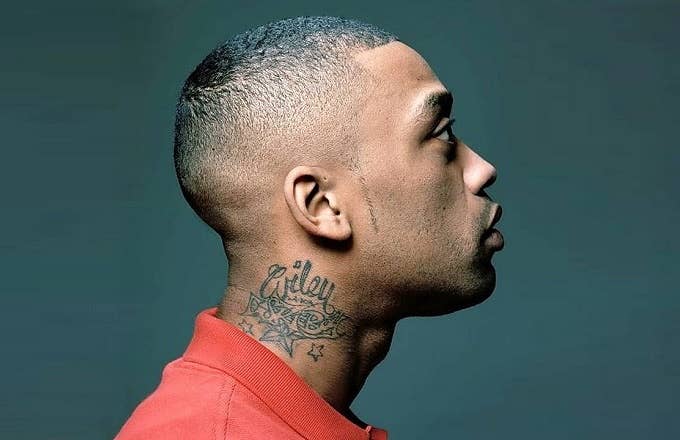 As we're all well aware, Wiley will be releasing a new album this year entitled Godfather. Although he had briefly considered scrapping the whole thing altogether (in a tweet which has since been deleted), we're pleased to confirm the album is 100% coming, albeit a little later than the original Sept. 2 release date—and there's a new track to prove it. "Can't Go Wrong" is the first track to be officially shared from the album—though keen social media hounds may have heard a clip or two already. 
Besides "Can't Go Wrong", the tracklist has yet to be confirmed, but tracks heard by those same social media hounds include "Speakerbox", "Birds N Bars", "Back With A Banger" and the amazingly titled "Bait Face" are all contenders. Still, we do have a confirmed list of producers featured on the album that includes Darq E Freaker, Jme, Preditah, JLSXND7RS, Zeph Ellis, Teeza, Rude Kid, Swifta Beater, Kid D, Morfius, CJ Beatz and Mucky. We wouldn't be surprised if the godfather himself produced a tune or two either. 
"This is the album that I'm most proud of and it shows who I really am," said Wiley. "This is for all the massive and crew." With that kind of confidence and such an impressive roll call of producers, Wiley looks set to cap the year off with the album we've all been waiting for. You can pre-order Godfather from Sept. 16, and get lead single "Can't Go Wrong" as an instant download. And don't forget to look out for his autobiography, due to be published by Hodder & Stoughton.
UPDATE (Sep. 22): The official video has just landed.