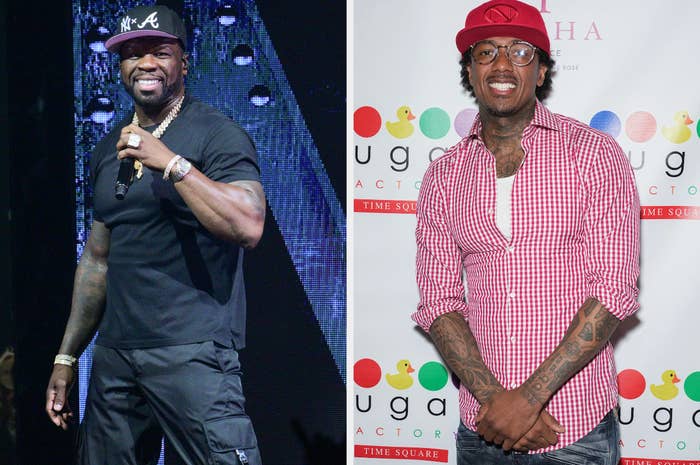 As one of the most successful rappers of all time and heralded as a sex symbol by many, 50 Cent has managed to spend nearly thirty years in the spotlight with only two children to his name—a feat that not many can relate to
In an interview with Forbes' Brian J. Roberts, 50 Cent talks about regretting his decision to buy a large home for himself, saying that at the end of the day, you'll still only occupy the same amount of space as in a smaller house. However, he mentioned a person who would appreciate the amount of space.
"If I had Nick Cannon's 12 kids or shit like that, you could put them all in a bedroom. Everybody's here," 50 joked. "But I'm not going to have kids like that. I don't want the responsibility of that many women that you got to deal with emotionally, especially after they don't feel like your friend anymore."
He further goes on to say, "I don't know what the fuck is wrong with Nick Cannon." However, he makes it a point to quickly correct himself, saying that the "old 50 Cent" slipped out and he is now the "new" version of himself. Fif then explained he said that because Cannon said something about him during one of his shows.
Nick Cannon shares 12 children with six women. Nine of those children were born between 2020 and 2023.
50 Cent is currently completing a massive nearly 100-date tour in celebration of the 20th anniversary of his landmark debut, Get Rich or Die Tryin'. He also recently attempted to purchase BET with Shaquille O'Neal, reportedly bidding $3 billion for ownership of the network. Paramount ultimately made the decision to retain ownership.
Below, watch 50 Cent discuss his decision to not have many children starting at the 47:45 mark.