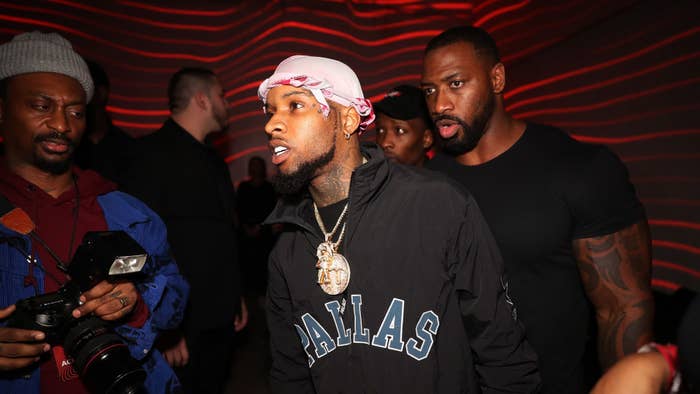 Tory Lanez has been fully embracing his newfound rap independence following the end of his record deal with Interscope Records. In a recent interview with Billboard, Tory talked about his rap freedom, and how he doesn't plan to be swayed by other labels offering him big checks. 
"To be 100 percent, there's so many labels offering me so much money, like millions of dollars," he said. "I've gotten offers that are life-changing offers, but I don't care. I already own my masters and publishing and everything. So I don't see any reason to give that to somebody else."
His comments come off the heels of his latest album, The New Toronto 3, which just debuted at No. 2 this week on the Billboard 200. In it, he addresses his past label issues on the track "Letter To The City 2," which felt like him giving his strong sign off from all of his contractual bindings with Interscope. Standout bars include the opening lines "Soon as you hear this verse, I'm out the record deal/They cheated 12 albums, four years, and that's a record still,"as well as the closing lines "The next move is going full independent/And any label offer under 100 mill is just offensive, I promise."
In the interview, Tory also discusses his own label signee Mansa. "That kid is probably one of the most talented individuals that I know," he said. "I think out of everybody, he was the first person that I did sign. That kid is a problem. He's a real-life problem."