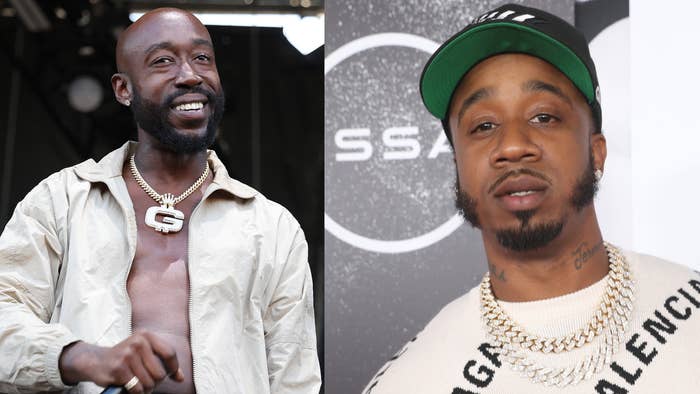 The feud between Freddie Gibbs and Benny the Butcher continued this week, when Gibbs unloaded a flurry of shots toward the Buffalo rapper on his Instagram Story following a video Benny posted on Twitter.
After some fans speculated that one of the pieces Benny showed in the video was a necklace that he snatched from Gibbs, possibly the one with a "G" emblem on it, Gibbs took to Instagram to make sure Benny knew that their beef is still alive and well.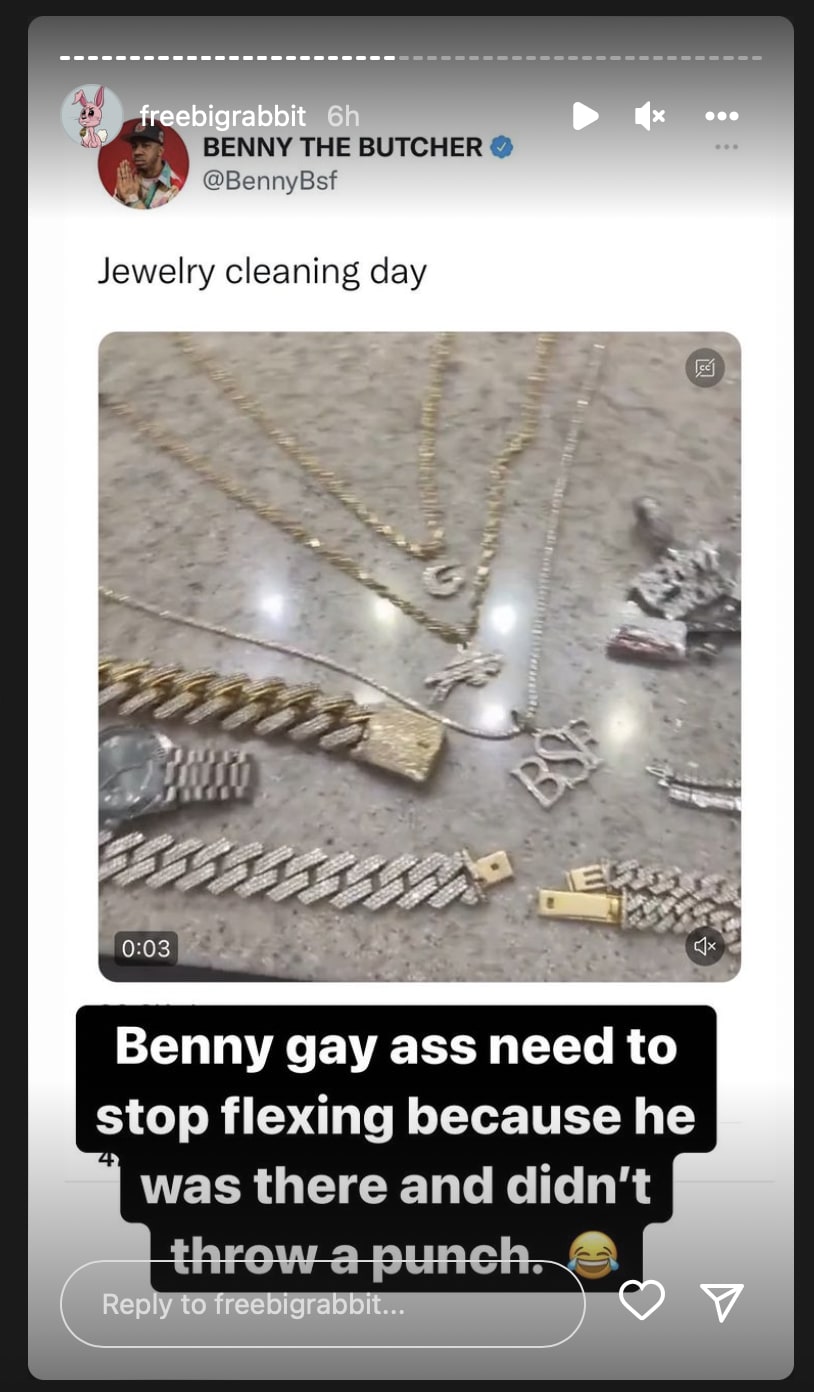 "Benny gay ass need to stop flexing because he was there and didn't throw a punch," Gibbs wrote in reference to an altercation involving both artists that occurred at a Buffalo restaurant in May.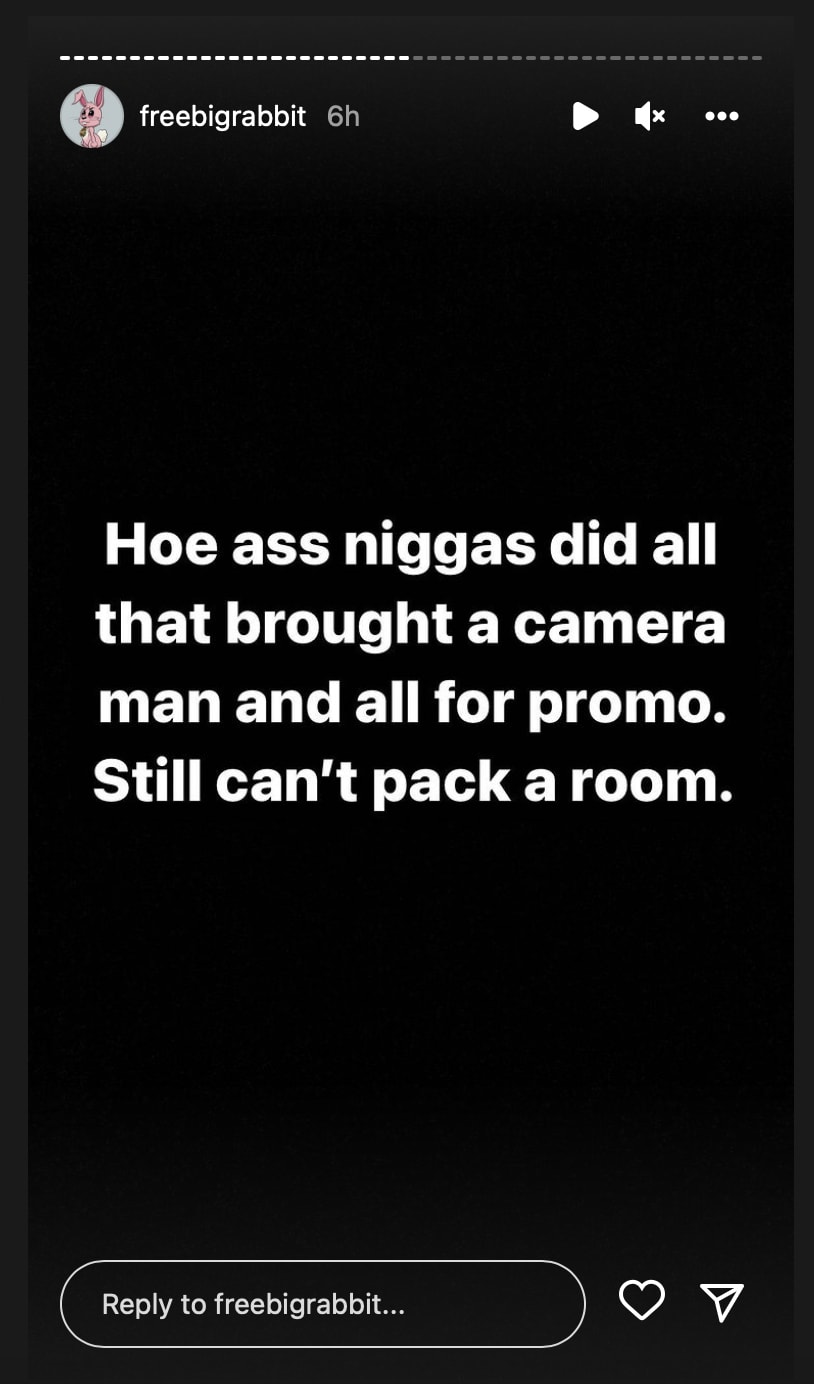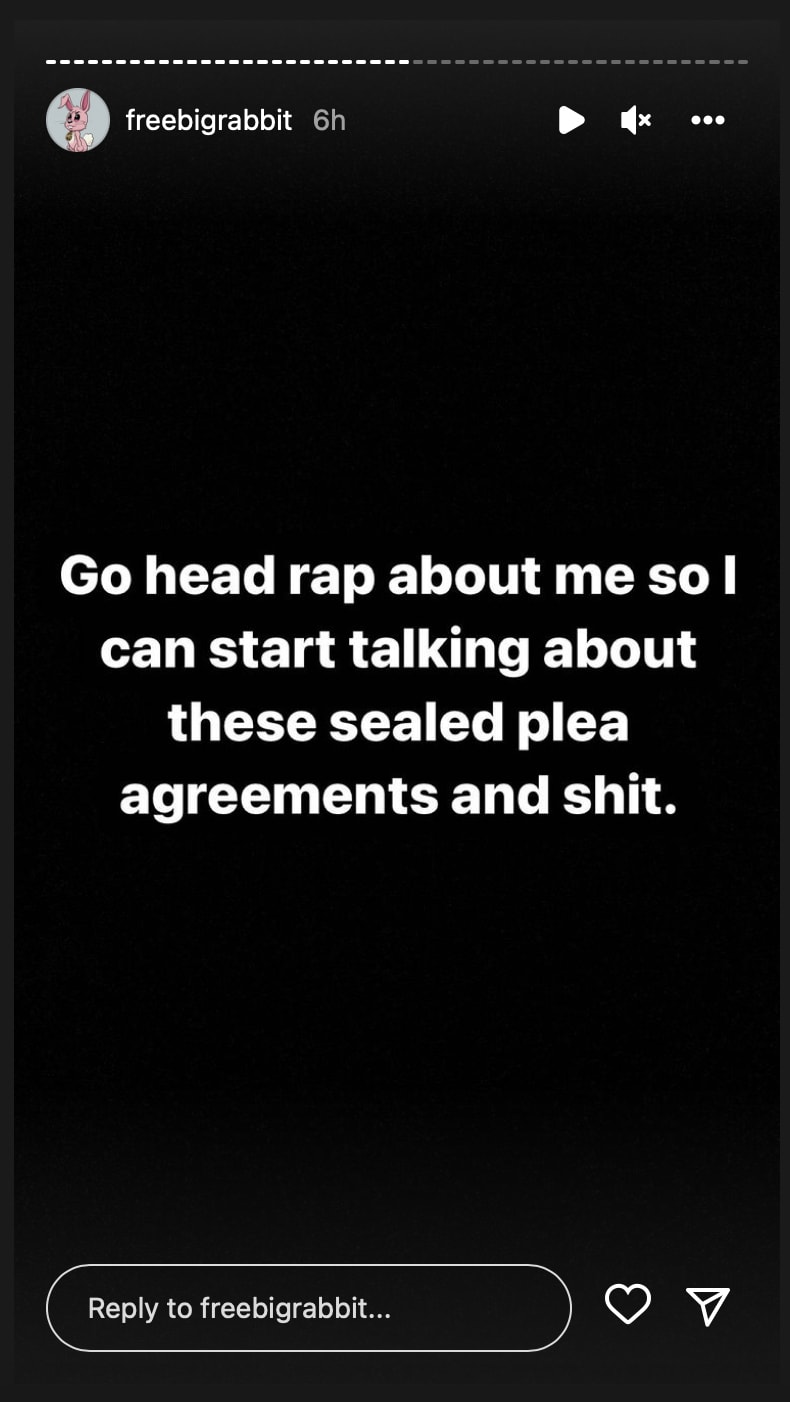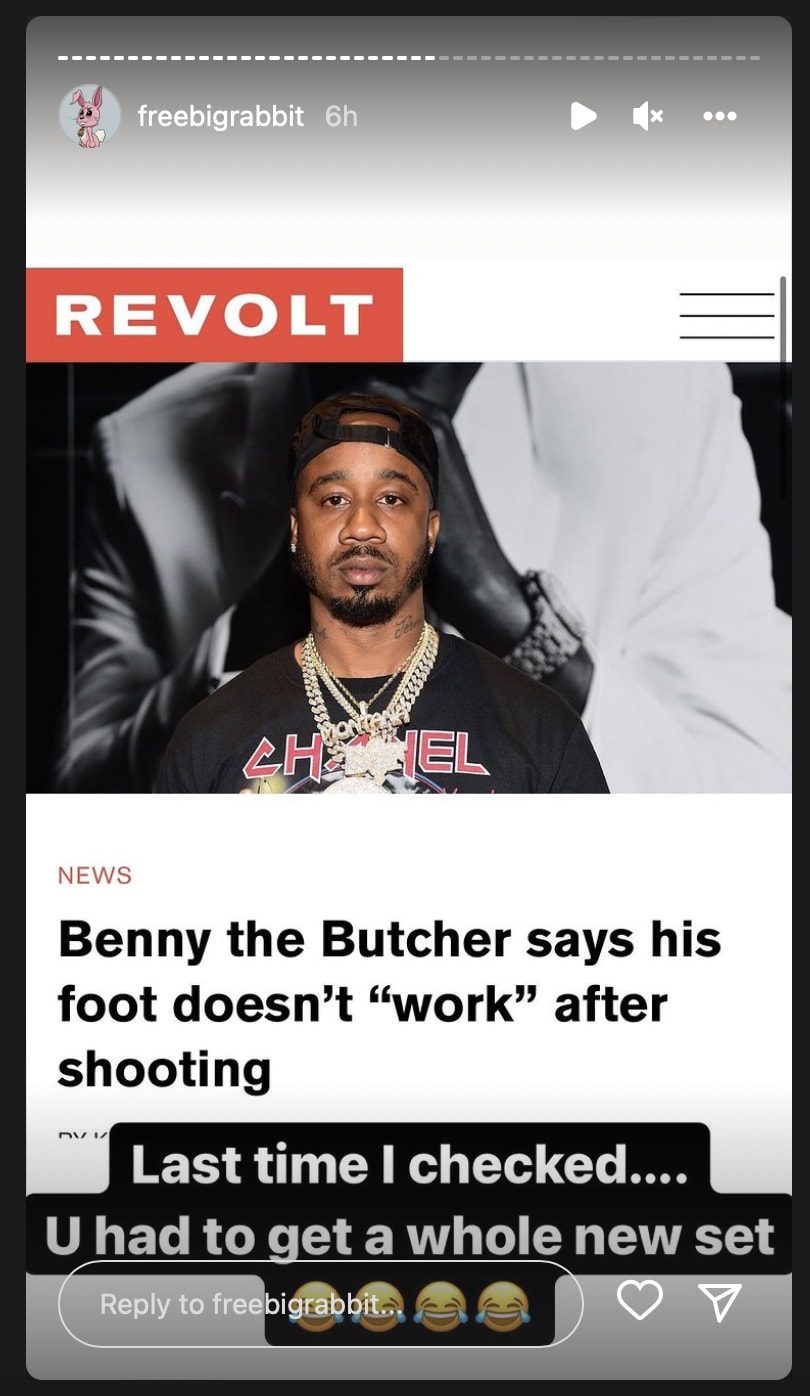 Freddie continued to go in on Benny, talking about their fight and how Benny allegedly had to get a "whole new set" of jewelry. He would continue to go in on the rapper in subsequent Stories, even implying that Benny tried to have him shot.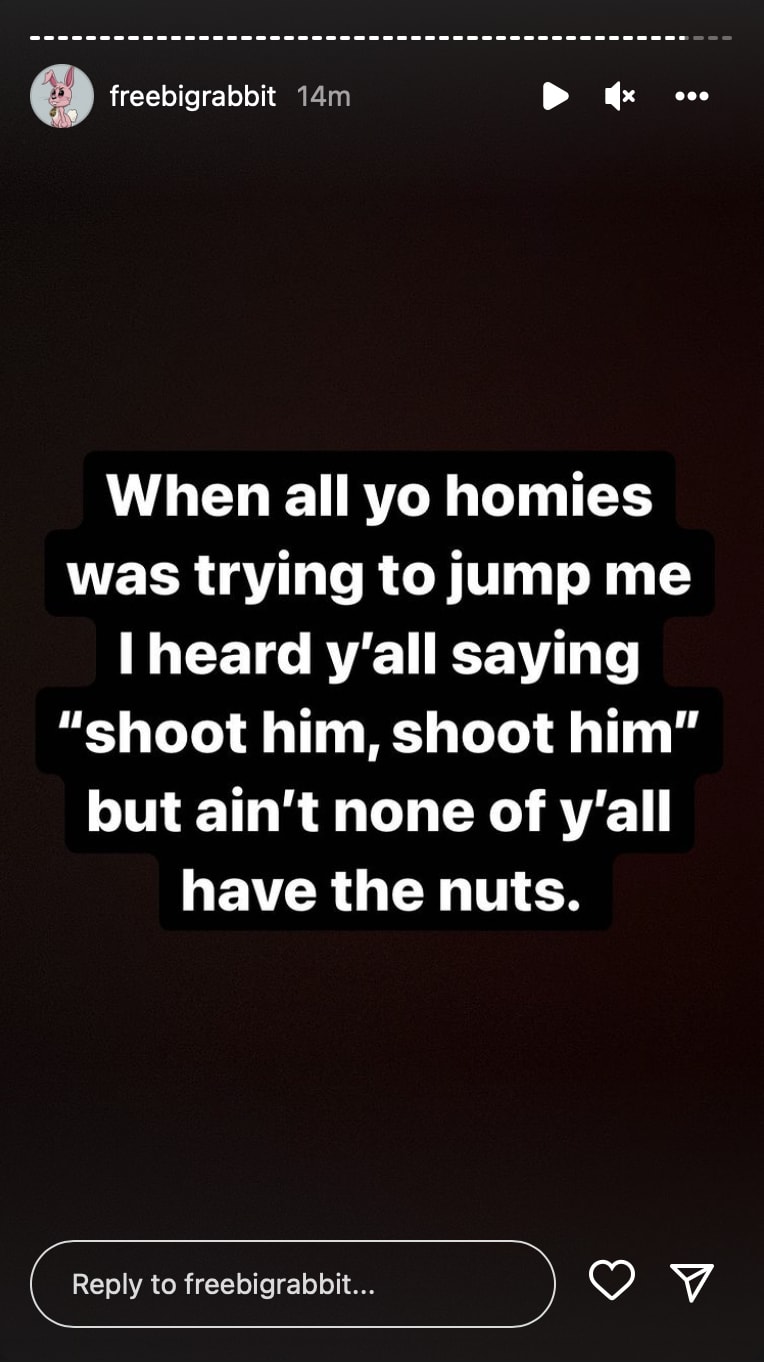 Freddie also cited the problems that Benny is having with his foot following the shooting he was involved in back in 2020.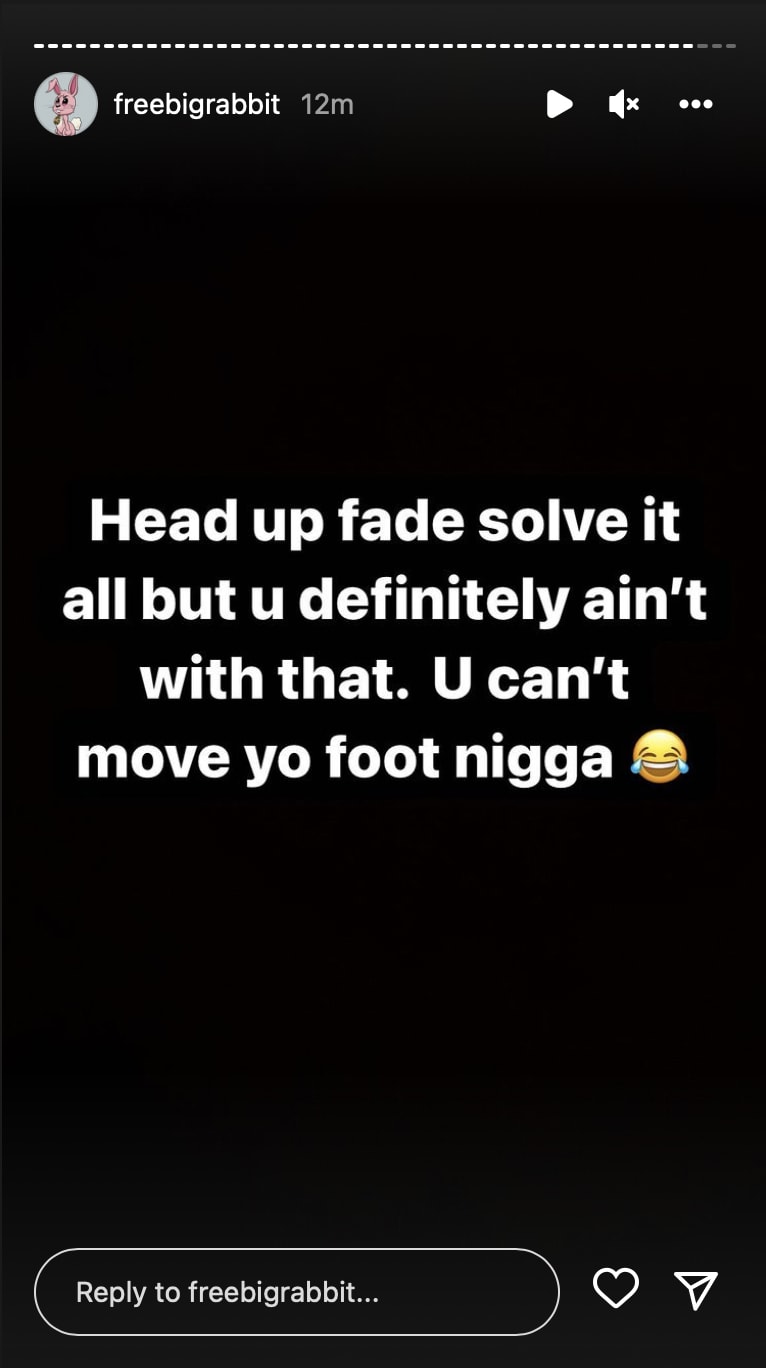 Freddie concluded his tirade by writing that Benny and his team are more concerned with him than selling out their shows.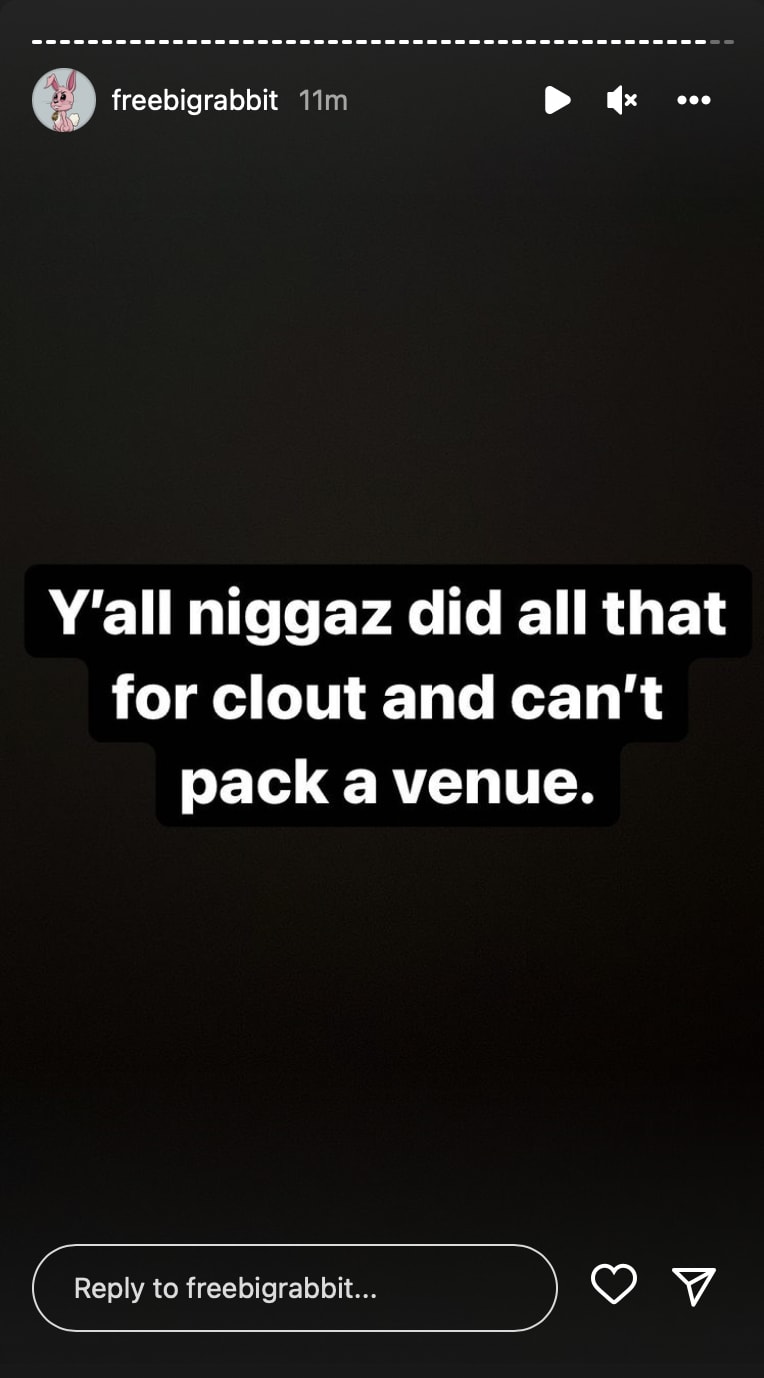 Benny has since responded to Gibbs, recounting their brawl and calling him "MC Dinosaur Barbeque," in reference to the upstate restaurant where it happened.
Gibbs immediately responded in his IG Story, saying, "Stop trying to DM me n**ga it ain't nothing to talk about. Be safe @getbenny." 
On Tuesday, Benny the Butcher appeared on Sway's Universe where he rapped that "for the record, I never ate Dinosaur Barbeque."