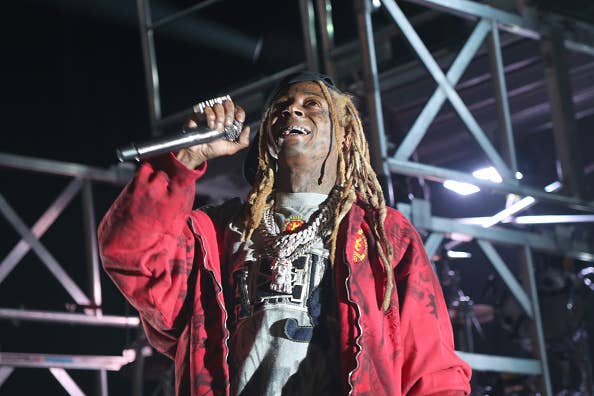 "There are three things you must know about me: 1) None of us are shit without God; 2) I am not shit without you; 3) I am not shit without you," Lil Wayne declares as he walks out to a crowd of eager fans. 
It's a late Sunday night in New York's Harlem neighborhood, and fans have packed into the historic uptown theater for Lil Wayne's Welcome to Tha Carter Tour. Anyone who's ever attended a Wayne show knows the New Orleans legend always introduces and finishes his set with the same declaration. Aside from the pleasantries and introductions, though, it becomes very clear this is far from your typical Lil Wayne show. 
The first time I saw Lil Wayne in concert was around 2009 shortly after he dropped his acclaimed studio album, Tha Carter III. In addition to hearing some of my favorite songs from my favorite rapper at the time, Lil Wayne's enthusiasm, stamina, and showmanship made it one of the best live rap shows I've ever seen. It was so memorable that I spent the next decade chasing the ecstasy of witnessing Lil Wayne up close. Unfortunately, over the years, the rapper earned a reputation for dropping out of concerts and festivals at the last minute (2018's Panorama and 2022's Gov Ball to name a few). Though he was a few minutes past his 9 p.m. call time at the Apollo, Lil Wayne did show up to play an intimate and niche setlist, making day-one fans' dreams come true. 
Of course the nearly 40-track setlist included renditions of some of his monster hits like "A Milli," "Lollipop," and "Single." With a career that spans more than 20 years, Lil Wayne had plenty of hits to run through, but hereWayne was performing deep cuts and records that don't often make his previous arena shows.
It would be impossible to sum up how sweet it was to see Lil Wayne back in his element. But to give fans a little taste of what went down at the Apollo show, here are the best hidden gems from his discography that Lil Wayne performed (in the order they were played). 
"Money on My Mind"
"Drop the World" 
"Blunt Blowin'"
2008 was a monumental year for Lil Wayne: That year, he dropped his album Tha Carter III to critical acclaim. The project included a number of mega hits including "Lollipop" and "A Milli." "La La," the project's 13th track, rarely gets as much love as, say, "Got Money," but at the Apollo fans started going in as soon as the childlike background vocals started humming. What's great about this record is it's filled with many "Waynisms" like, "Flyer than bluebirds, cardinals and canaries/ Fuck me, I'm all about 'oui' like Paris." 
"3 Peat" 
"Comfortable" 
"Cannon" 
"Watch My Shoes"
"Tunechi Rollin'"
"Suck It Or Not (Touch It Or Not)"