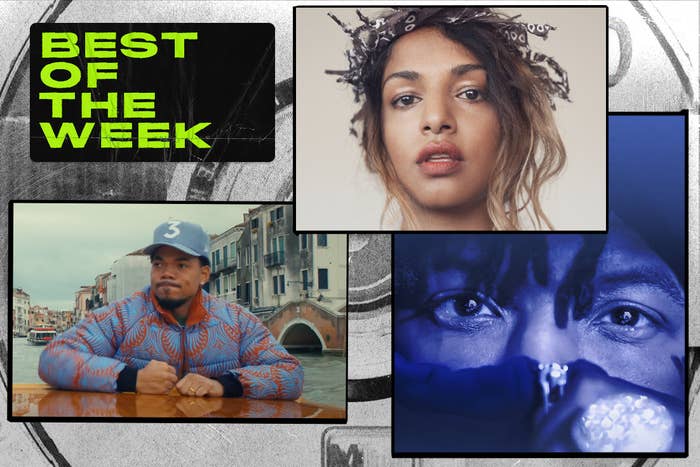 We're finishing the last week in May with a bang. M.I.A. has returned with an uptempo banger, "The One." Chance the Rapper is also back in his storytelling bag with his newest record "A Bar About A Bar." And Moneybagg Yo dropped "See Wat I'm Sayin" just in time for summer. This week's list also includes songs from Easy Life, Kevin Abstract, SleazyWorld Go, Calvin Harris, Kaash Paige, and more. 
Check out the best new music this week below. Also look out for the latest music releases on by following our playlist on Spotify here. 
M.I.A., "The One" 
Chance The Rapper, "A Bar About A Bar"
Easy Life f/ Kevin Abstract, "Dear Miss Holloway" 
Moneybagg Yo, "See Wat I'm Sayin" 
SleazyWorld Go f/ Lil Baby, "Sleazy Flow Remix"
youtube.com
SleazyWorld Go tapped Lil Baby for the remix of "Sleazy Flow," which keeps the dark energy from the original record. On the track, SleazyWorld Go raps, "They block like a drive-thru, ask the opps how much we slide through/ Ain't beefin', but you they family, you get caught, then you gon' die too." Lil Baby matches SleazyWorld's tone with a sharp verse that touches on women and wealth, spitting, "I can't even brag about these thots, that shit be effortless/ Red and white Ferrari, I come through fresh as a peppermint/ Ain't caught up in that other shit, they trippin', I'm Black excellence." If you're just now coming across SleazyWorld Go, make sure to check out his excellent 2021 project, Sleazy.
Kaash Paige & Lil Tjay, "24 Hours" 
XXXTENTACION & Kanye West, "True Love"
Calvin Harris, Dua Lipa & Young Thug, "Potion"