The Making of Game's "The Documentary"
How the debut album came together for the Compton Blood with a Yonkers flow. The Game, had Dr. Dre beats, 50 Cent hooks & an Eminem feature for The Documentary.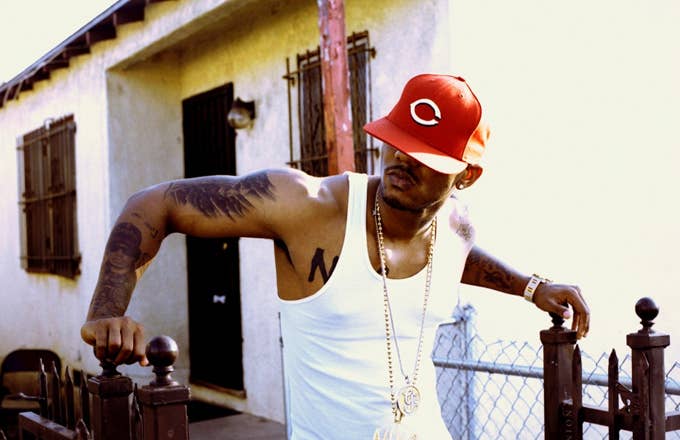 Photo by Jonathan Mannion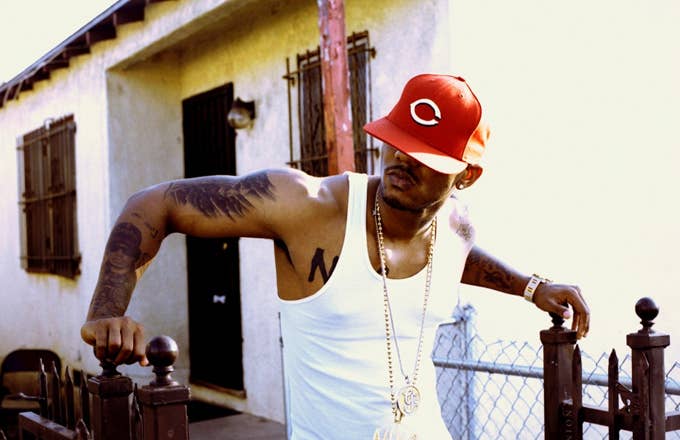 By 2005, it had literally been over a decade since a new West Coast rapper had made a huge national impact. If Jayceon "Game" Taylor was going to break the dry spell, he'd need help. Luckily for the Compton Blood with a Yonkers flow and a G-Unit affiliation, he had Dr. Dre beats, 50 Cent hooks, and an Eminem feature for his debut album, The Documentary. With production from a diverse array of A-list beatmakers like Buckwild, Havoc, Just Blaze, Timbaland, Hi-Tek, and Cool & Dre, the album's geographical ambiguity only increased its appeal. Game continued G-Unit's trademark of making gangsta-ass albums that had big pop smashes with "How We Do" and "Hate It or Love It."
When the highly anticipated project dropped on Jan. 18, 2005, and the first-week numbers of almost 600,000 units sold came back, the drought was over. Unfortunately, so was Game's time as a member of G-Unit as he and 50 fell out shortly thereafter. As their beef escalated and became uglier, questions started emerging about how much Dre actually produced, how much help 50 provided, and just how much Game did. Controversy aside, Game's The Documentary one of the best rap albums of the 2000s. With so many lingering questions, Complex spoke with the album's key contributors to try and find some answers. Like Game once said, anything is possible if 50 fucked Vivica Chelsea Handler.

As told to Insanul Ahmed (@Incilin) and Toshitaka Kondo (@ToshitakaKondo)