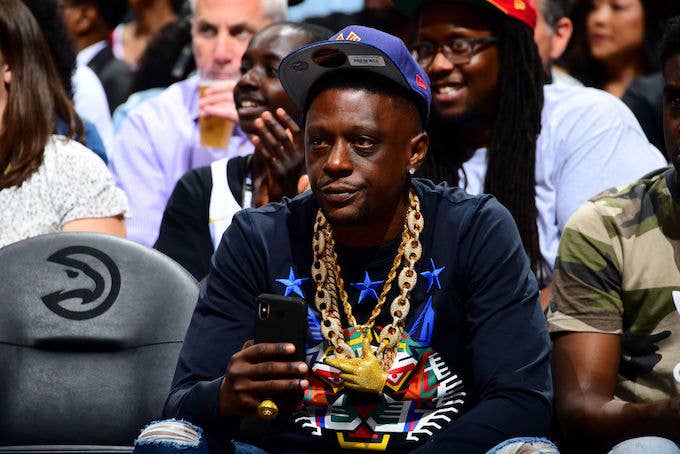 Boosie Badazz took to social media over the weekend to claim that he encountered racist treatment from American Airlines during a recent trip to Michigan. 
After arriving in Charlotte, North Carolina for a connecting flight headed to Great Rapids, Michigan, the rapper and his children were not allowed to board the aircraft. However, LaKesha Brown, a spokesperson for the airline, has since explained to XXL that he was not granted access because of his late arrival, as the aircraft gate had already closed per standard procedure.
"American Airlines r racist, ignorant, bitch MFs, faggot ass fucks. I hope u bitches [and] y'all planes crash" the Louisiana rapper posted on Instagram. Boosie then continued on his hateful rant in the caption, calling the worker he communicated with a "bitch ass hater" and using homophobic slurs and violent threats in his insults. 
"If I ever see you again I'm go spit n yo fucking face you bitch ass hater," the rapper wrote. "You jealous ,broke ass , pussy ass , bitchass faggot you deserve a bullet n yo fucking face you hoe ass RACIS [sic] BITCH."
As noted by TMZ, the rapper even let it slip that he arrived late, writing, "The captain told you that we could be let on but you did not want us on because of your jealousy towards me."
The rapper and his bodyguard were recently arrested in Georgia, and are reportedly facing felony drug and firearm charges as a result. After posting a $3,500 bond, Boosie was released from jail.