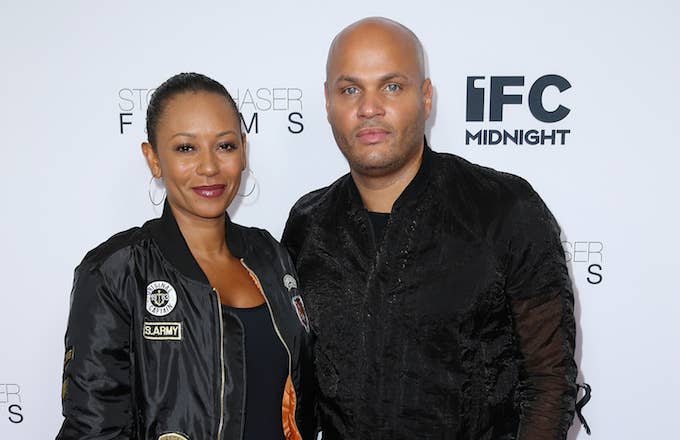 In yet another legal battle against her ex-husband Stephen Belafonte, Melanie "Mel B" Brown has rolled out a fairly startling accusation that was detailed in court documents filed in Los Angeles on March 1 and subsequently obtained by The Blast.
In those documents—which were filed in an effort to keep Belafonte from spending time with one of his stepdaughters—Brown alleges that Belafonte showed videos of ISIS beheading individuals to her 19-year-old daughter Phoenix, her 10-year-old daughter Angel, and her 6-year-old daughter Madison (who was fathered by Belafonte).
"When I was not present, Stephen thought it was funny or educational (I still do not know) to play videos of ISIS beheading individuals," Brown said in the court docs. "This was entirely inappropriate for such young girls, who do not understand what is happening in the videos. Angel has repeatedly told me about these videos and that she was scared and frightened that Stephen would expose her to such gruesome images."
Eldest child Phoenix supported that version of events by saying, "He got us all to watch men being beheaded with chainsaws by ISIS, as we were in the kitchen and he was cooking." That viewing allegedly occurred during her 16th birthday, while she was on a trip with her friends.
Brown and Belafonte secretly married in Las Vegas in June 2007 and separated in 2016. After accusing Belafonte of being emotionally and physically abusive, Brown filed for divorce in March 2017 and had it finalized that December.