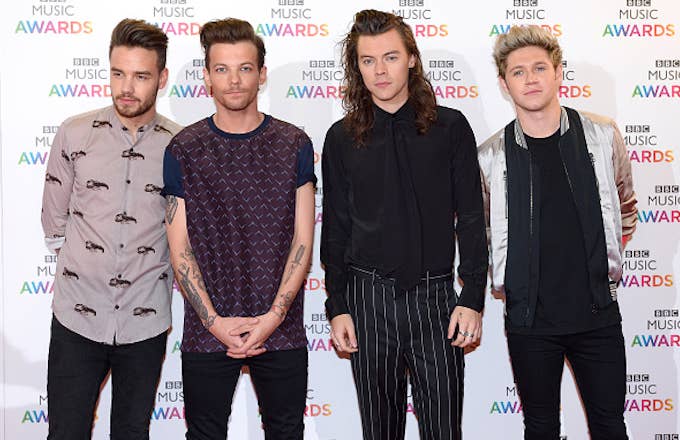 I'd be lying if I said I knew a lot about One Direction fandom, but thankfully the internet is an endless resource. And now, when asked, I can say that I know there's a rumor that Harry Styles and ex-bandmate Louis Tomlinson are romantically involved, and that some fans think "Sweet Creature" is actually a Styles love song written for Tomlinson. Both parties have denied the claims but, hey, there's just no stopping erotic fan fiction from horny teens. 
The secret affair has been dubbed "Larry" by said fans, which reportedly led to Styles having to ban "Larry" from being typed by visitors to his Instagram page's comments section. However, he couldn't stop a person from asking him about it face-to-face, which is exactly what happened when radio host Cooper Lawrence asked about it in a recent interview. Styles was probably caught a little off guard as his response was, well, here—just read it.
"I mean, I think people are always gonna speculate what songs are about, and I don't think I'd ever want to tell anyone but they're wrong for feeling what they feel about a song," he said. "Even when they're not necessarily right. But I think if you really listen to the lyrics, I think you can work out if it's really about that or not, and I would lean towards no."
There were probably better ways to answer that if you want people to stop talking about this.