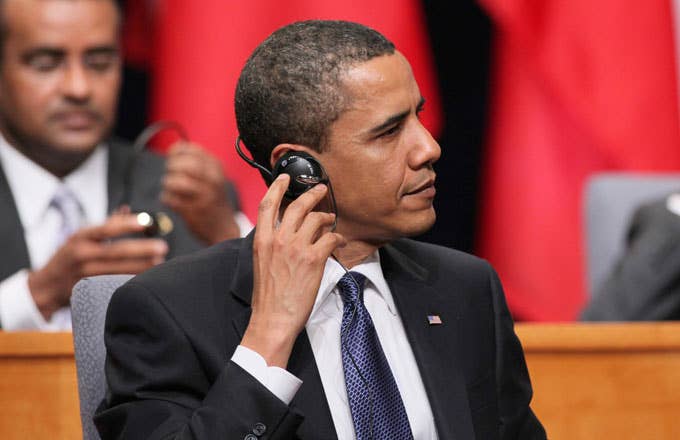 Though he's not president anymore Barack Obama is still doing that thing where he shares his summer playlist because, well, it's not exactly something you need to be president to do.
"With summer winding down, here's a sampling of what Michelle and I have been listening to—some new, some old, some fast, some slow," Obama said about the playlist. "Hope you enjoy."
He's decided to stick with a frequent theme of his past lists, which is to say it's eclectic. The 44-track rundown stretches from Steely Dan to 2 Chainz, from the Rolling Stones to Lil Nas X, from Frank Sinatra to Lizzo (alright, you get it). Obama is also apparently still listening to Drake's 2016 effort, Views. Check it out below and steal from it accordingly:
The playlist is available to stream below.