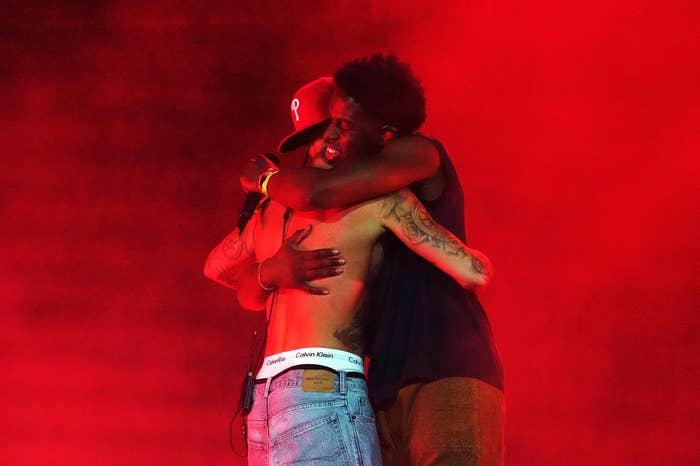 Daniel Caesar had a big moment in 2021 with an appearance on Justin Bieber's "Peaches," but admitted he didn't want to make "12 'Peaches'" on his new album just to "keep up."
The Toronto songwriter, who's currently blowing up with the success of "Always" on new album Never Enough, talked about the song's lasting impact with Complex Canada's Alex Narvaez in a recent interview.
"'Peaches was a great experience in stepping out of my comfort zone," Caesar said. "But it's not like I gotta make 12 'Peaches' now in order to keep up. That was a sick moment and I'm going to continue to do stuff like that, but I think in my core I'm obsessed with a common throughline in my creation.
"I just do what I enjoy. I don't even know if that's necessarily a thing to do, but if I'm not obsessed with whatever I'm doing then it's not good. I can't even finish it. I had a specific sound, a specific thing I was going for with this project, which isn't 'Peaches.'"
Caesar then admitted it may mean Never Enough will never reach the lofty level of success of his work with Bieber, but he accepted that fact.
"Who knows what it'll do, but if it achieves the same level of air wave takeover, then that's amazing, but I do it for self-actualization."
Caesar also commented on performing the song with Bieber at Coachella in 2022.
"He's the biggest thing ever. It's cool being in a moment where you know it's historical. It's the biggest North American performance of my life, and it was great to share with him because he's the best dude. He's been there and lifted my spirits, so it's good to share that with him."
In April, Caesar played a series of intimate shows in Los Angeles, New York, Toronto, Paris, London, and Berlin.