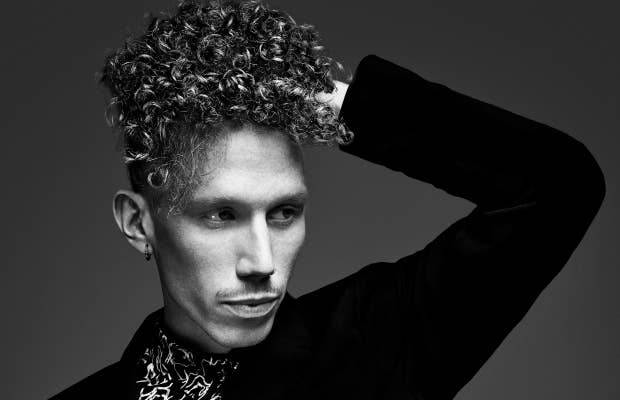 Erik Hassle has certainly grown since releasing his debut album Pieces four years ago. Initially an artist who catered to more of a pop sensibility, the Swedish singer-songwriter has moved toward a soulful sound in 2014, with his latest EP Somebody's Party showcasing his candid tales of love and love lost. The project also includes two impressive collaborations with Tinashe ("Innocence Lost") and Chicago lyricist Vic Mensa ("Talk About It").
Hassle continues to build with more artists in the rap scene today on the remix of "Pathetic," which features Long Beach rapper Vince Staples, and the balance between the two rising stars works seamlessly here. "Regret is all that you feel, but you ignore it till you can't no more/And you gon' tell her that you love her till you can't no more," Staples raps before Hassle slides through with his stellar vocals on the topic of relationship struggles. 
"Vince is the boss...I watched a short documentary on him and Earl Sweatshirt, and I know he is doing his music on a crazy level of dedication," Hassle says of Staples. "It's a war for him, I respect that, so it's an honor to have him share some of his thoughts on 'Pathetic.'"
Keep in mind, Hassle also co-wrote "Can't Remember to Forget You,"Shakira's playful collaboration with Rihanna, which goes to show just how much range this guy has. Oh, and the 25-year-old artist recently worked with DJ Premier. That's something he can check off his bucket list.
Erik Hassle's Somebody's Party EP is available for purchase on iTunes.
RELATED: Premiere: Erik Hassle "Talk About It (Remix)" Featuring Vic Mensa 
RELATED: Interview: Vince Staples on How NO ID, 50 Cent, and GTA: San Andreas Helped Him Grow as an Artist (Video)
RELATED: Premiere: Vince Staples "Shyne Coldchain Vol. 2" Mixtape