Belly Drops New Song "P.O.P." and Responds to Critics of His Canada Day Performance
Belly returns with a new song and responds to critics of his Canada Day performance.
Publicist
Photography by Patricia Recourt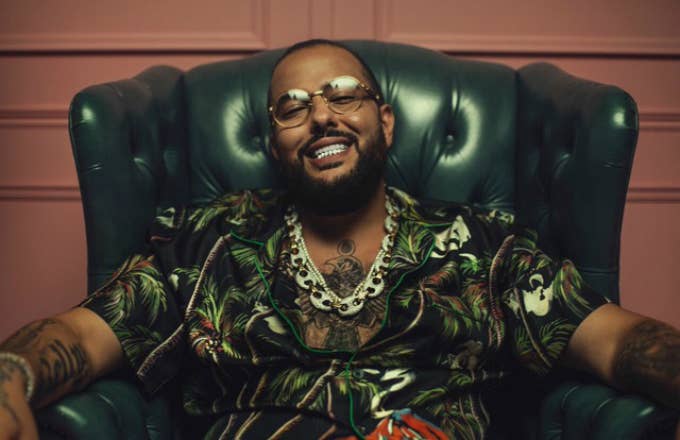 Belly returns with a new song today, along with a response to critics of his Canada Day performance. For those unaware, Belly put on a show to remember at the event held at Nathan Phillips Square earlier this month, but there was a bit of controversy after a handful of attendees complained about his lyrics, which prompted an apology from the city of Toronto. 
The

#CityofTO

apologizes for the inappropriate content during tonight's closing performance at Nathan Phillips Square.
that's the beauty of living somewhere with REAL freedoms 🇨🇦
fuck censorship forever 🖕🏼
"I don't got that bad of a mouth, do I?
Fuck.. Shit.. Ass.. Bitch.. Cunt.. Shooby-de-doo-wop! Skibbedy-be-bop" - Marshall Mathers
a young immigrant came to the greatest country on earth with nothing and made my dreams come true. that's the real story here.. 🇨🇦❤️
Belly makes it clear he's not letting the negativity surrounding the performance bring him down.  "I'd rather focus on the positive," he tells Complex. "Tens of thousands of people came through to that performance. The video shows everyone came and had great time, I'd rather focus on that. It was one of the proudest days of my life. Being a young immigrant who came from nothing, to come to the city and perform on Canada Day. One of the proudest days of my life. No one can take that from me."
The XO member also explains why freedom of speech is important to him. "At the end of the day as human beings I think there is a double standard; how we speak in everyday life and then what we allow to be on radio or TV. I'm trying to show that those lines shouldn't exist. Especially when we are talking about art. Art is completely free and we should keep it that way. I don't filter myself. If I'm doing TV, OK,  that's one song that I have to filter but when it comes to my shows that's too much to control and I won't do it. Freedom of speech is most important, especially when it comes to art. That should be a priority for every artist. 
That mindset is evident on his new song "P.O.P. (Power of Pussy)," a song and subject Belly is passionate about. "I think women in general have always been the focal point of art since the beginning," he says. "Arguably the most famous work of art is the Mona Lisa. One of the inspirations I have always had for my music is women. Being in love, the heartbreak that comes with it. For me 'P.O.P.' is a song about the human experience and what we go through as humans on a day to day."
Belly is planning to drop the accompanying video soon which features a cameo from Blac Chyna. For now, check out "P.O.P." below and grab the new song on iTunes. Also be on the lookout for Belly's new mixtape which Boi-1da worked on.
the mixtape is officially done, shouts to

@Boi1da

for producing the majority of it, title and cover art coming soon 🔥🔥