The art of capturing essence is a task many pursue and only a select few achieve. To also then mine that essence and create a recipe you can put your name on, continue to come back to, and ultimately be known for? That's the special crux that the founders of MGX Creative live in. Filmmakers Karam Gill and Daniel Malikyar are the brilliant twentysomething co-founders behind MGX Creative—the agency and production company behind the Lil Baby documentary, Untrapped, Migos' Ice Cold series, the City Girls' first docuseries, and G Funk just to name a few. For the last seven years, the in-sync yet diametric dynamic duo has steadily and quietly worked to be the industry's top music doc guys, and now, they've arrived. 
"There are the sports doc guys, the war doc guys, the f**king whatever guys," Gill says. "We want to be the contemporary music storytelling team." Their decision to hone in on hip-hop stories in that sphere, specifically, was pure common sense both because of its impact on culture today, and the layers of capacity for reach that it holds. They not only let the reader into the act's world, but they also look at the larger conversation that subject best propels. 
" A lot of people just go for the access."

Nestled next to a cannabis dispensary in West LA, MGX is an organized playground that reflects the minds of its co-founders, both chaotic and relaxed, organized with room for play. The loft-style office has thumbtack boards they use to brainstorm for different projects placed in different nooks of the office with words/phrases like "COVID" and "White House" posted up. They start a fresh board for every project, and that one was for Lil Baby's, a project which began and was completed during the pandemic. 
"People watching Baby's doc were not expecting to learn about the '96 Olympics and the gentrification of disenfranchised communities. Why we're at where we're at is having this moment. But if you use these artists as a Trojan horse to take this casual viewing base and educate them on something, that is a really, really important way to use music storytelling that a lot of people aren't always thinking about. A lot of people just go for the access," Gill tells Complex. 
But, when your mission is to tackle subjects like race disparity, friendship, or the hypermasculine archetype that dominates rap, having access to some of the biggest names in the genre is just the gold-flaked dessert at the end of the meal. Let's start at the beginning. 
"You can get an amazing top-tier artist and get incredible access to their life and that's going to get you a big sale on a big platform and massive exposure. But I think, for us, that's just the first layer. The second layer is what does this artist illuminate?" Gill poses. 
"It's interesting to see that things are becoming more open."

We did a round of rapid-fire questions that turned into hourslong dialogue on a few of the artists they've worked with (further detailed below) but, to put it simply: for Lil Baby, what they aimed to illuminate and start a conversation on was socioeconomics; for Migos, it's perception; and for Tyler, the Creator—Gill's latest muse on the upcoming series he creative directed and executive produced on the side, Rap Caviar Presents—it's identity. The latter, a rather layered one. "The archetype of hip-hop. Why does that exist?" he says of the question they pose in the upcoming episode. "There is definitely a masculine male bravado-filled archetype in rap music. But I'm excited for people to understand where that comes from and what the socioeconomic and political context is around the creation [and marketing] of that… It's interesting to see that things are becoming more open."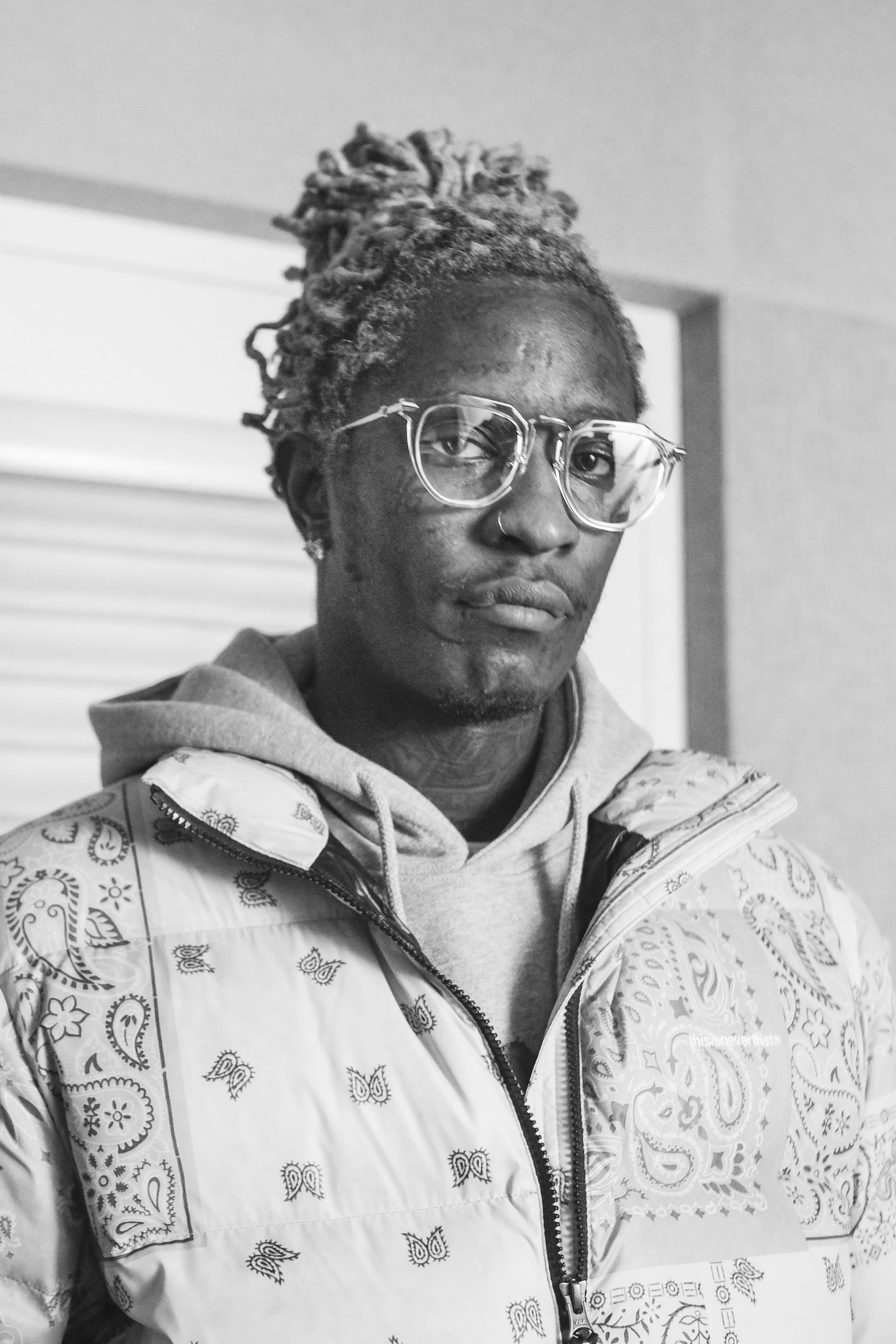 You can account for the duo's success to a myriad of things, from strong fostered relationships to consistency, grit, and approach. When it comes to access to the likes of the central characters in their projects and, more recently, the seemingly facile inclusion of Drake—who so infamously seldom takes an interview that he had to pay the consequences of running his own press tour for the release of Her Loss with 21 Savage—behind the camera.

"Originally, we had a list of 30 questions, and Drake's manager [Adel "Future the Prince" Nur] hits me. He's like, 'Yo, trim that down to 10 because Drake's going to answer all 30 in 10.' I was like...there were all these other things I wanted to get to. But lo and behold, Drake did touch around and answer everything because he's been doing it for so long," Gill tells Complex. Some things take time but some things take patience—and a ready mind. In their case, they were summoned to the Bahamas to interview Drake at the last minute. "We just dropped everything and went."
The connector for that part of the doc, and a good chunk of the guys' index thus far, is music mogul and CEO of Quality Control Music Pierre "P" Thomas. The guys credit most of the trust placed on them to their connection and relationship to both P and the label's co-founder, Kevin "Coach K" Lee.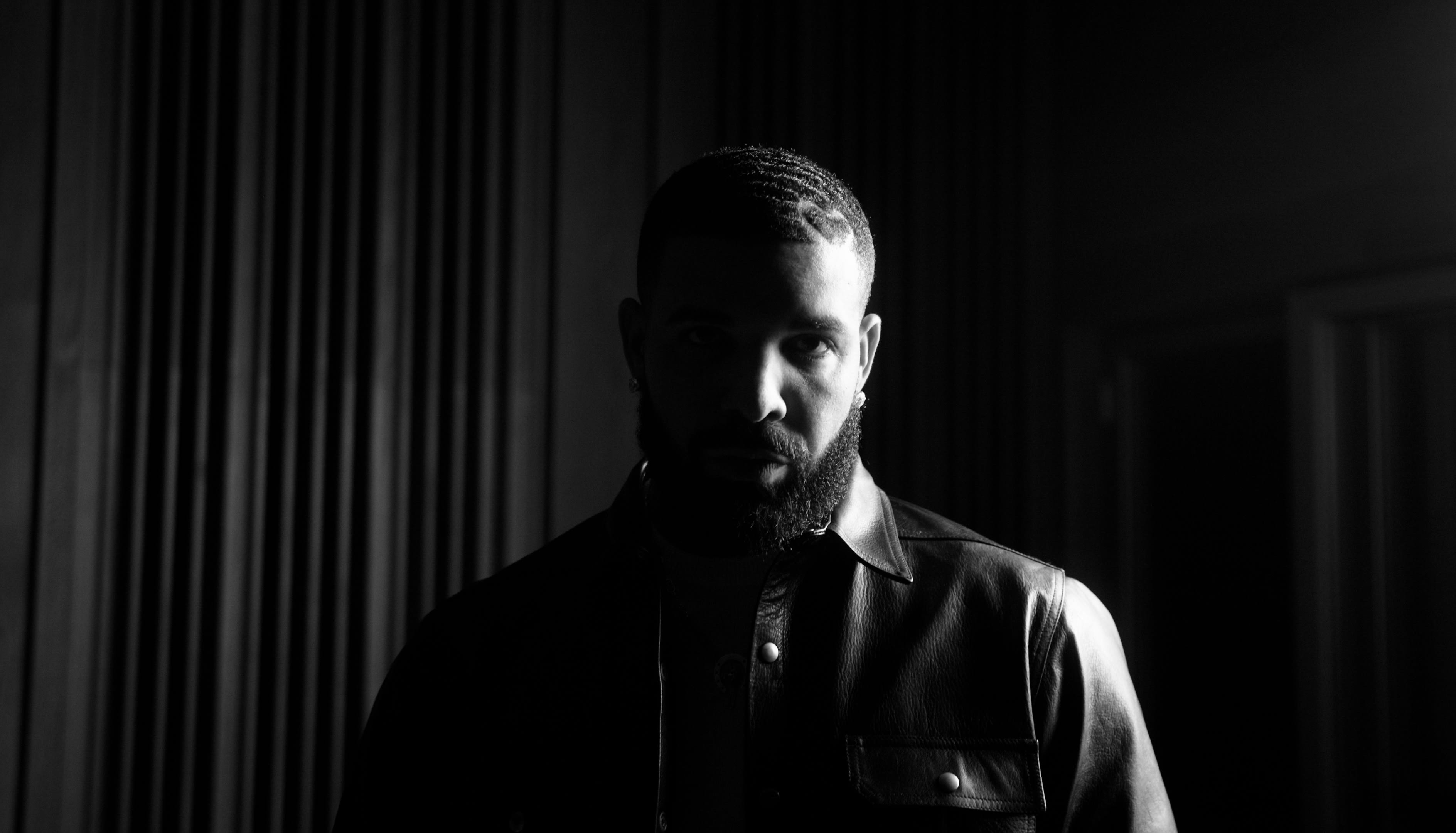 We initially met in the Fall, and so much has changed. One of the talented artists they worked on a project with passed away, and another was released from jail. Plus, recently, QC was acquired by Scooter Braun's label, HYBE America. When we reconnected a couple of months after our first interview, the guys expressed their thoughts on the merger: "Beyond the finances, beyond anything, if you know their story and what Coach has been through and P's been through… In their backstories, from going to prison on P's end when he was 14 to Coach getting shot in the leg, and to come to this place and just be such genuine dudes and win? We're just honestly rooting for them and we have so much in the works with them."
They're reluctant to expound on upcoming projects, as a lot of them are still in the negotiating phase. But thinking back on where they've been, it's a trip that all of this is just very casual now. The two met in college over a shared love of soccer and storytelling; the rest is history. They've put in the work by laying a foundation for themselves with music videos and branded content work with companies like Apple and entities like Marshmello. They're both kids of immigrants—Gill's parents are Indian and Malikyar's are Afghani—and they literally wear it with pride. Gill wears a "Kids of Immigrants" shirt when we meet for the first time. He says, "Coming from a non-privileged place, I think, allows you to look at a story in a more 360 capacity." That's a point they emphasize head-on in the intro of Ice Cold where the narrator says, "The American dream wasn't designed for everybody."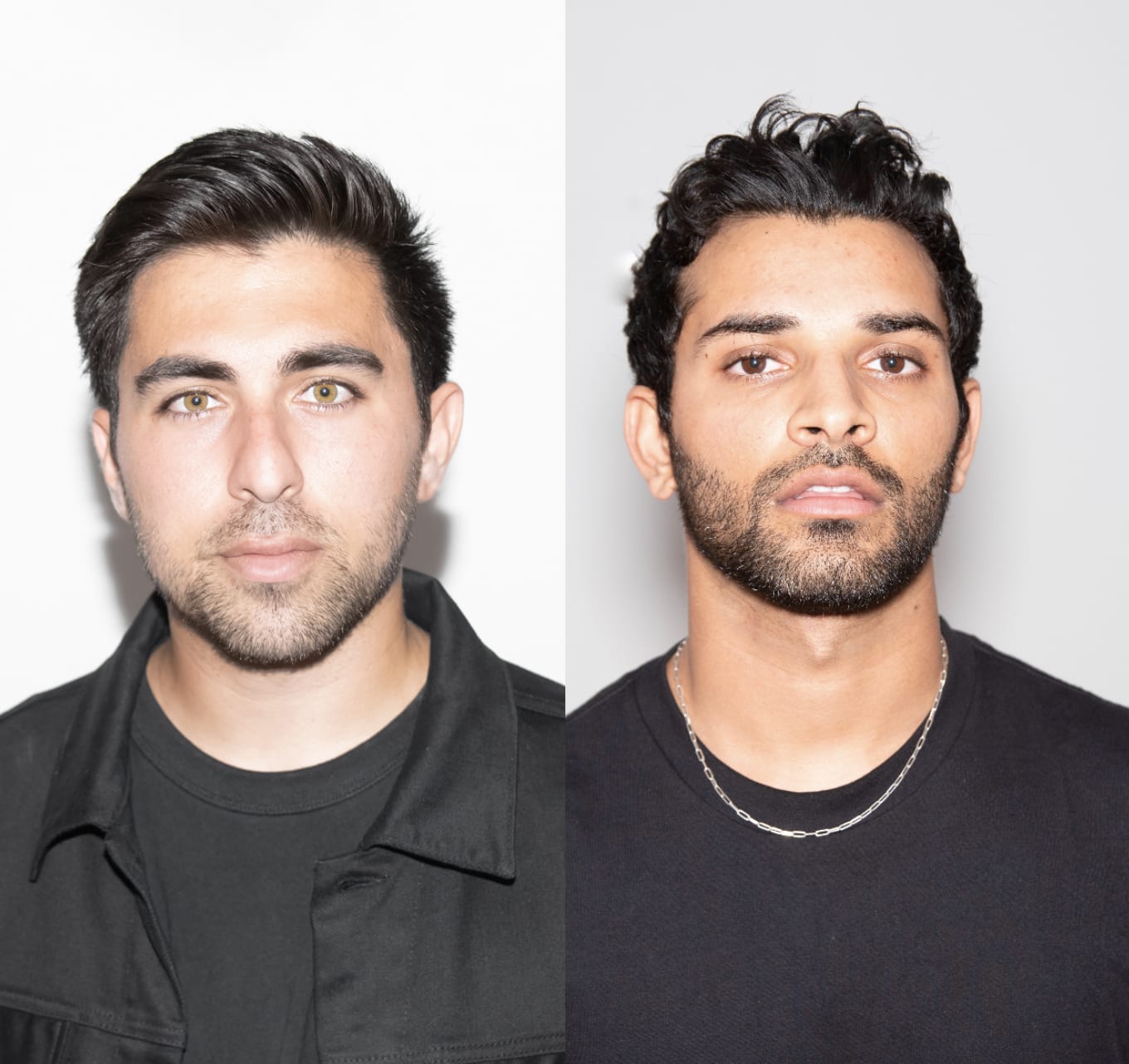 "One of the first questions that we ask ourselves with every project that we touch is how does it fall under that question of how do we push the boundaries of documentary storytelling through this specific lane or project that we're working on and then kind of reverse engineer it from there," Malikyar says. 
Below, they expand on thoughts and cultural aspects they've aimed to illuminate with words they've perhaps have thumbtacked to boards on a slew of their past projects:
On 'City Girls: The Series'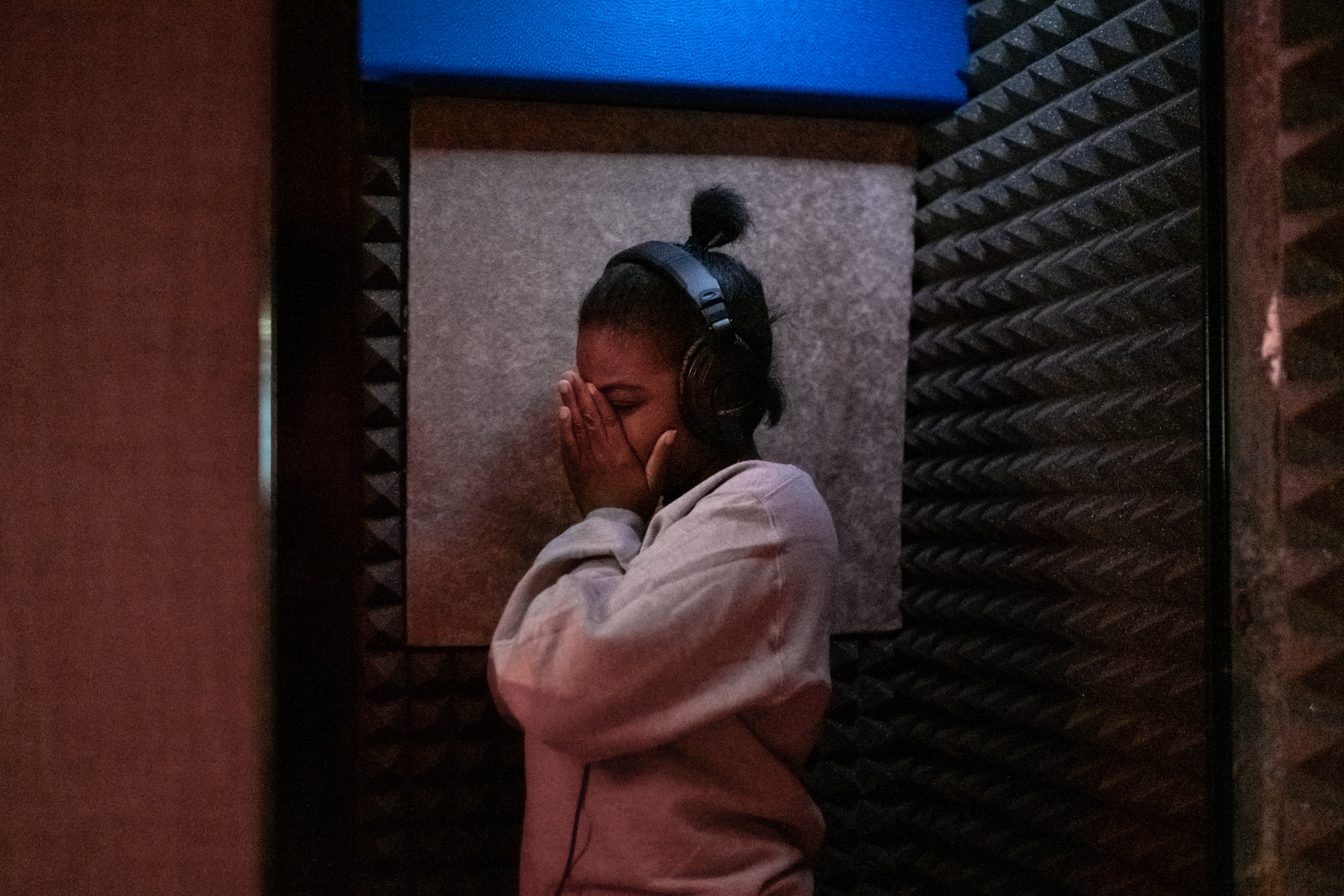 In 2019, JT of the City Girls was released from prison after serving over a year of time for credit card fraud charges. They went back to work immediately, releasing "First Day Out" that day. Here's how the MGX guys would describe their project, which documented that time:
Gill: Unapologetic creative expression. That project is saying that [even when] in the face of people criticizing and trying to take you [down], when people are unapologetically creative and not contrived, that's something that truly inspires people. When you're unapologetically you in doing you and people are uncomfortable—that's the sh*t moves the needle for a lot of people, in this case, a lot of women, a lot of men too. And I think it's important.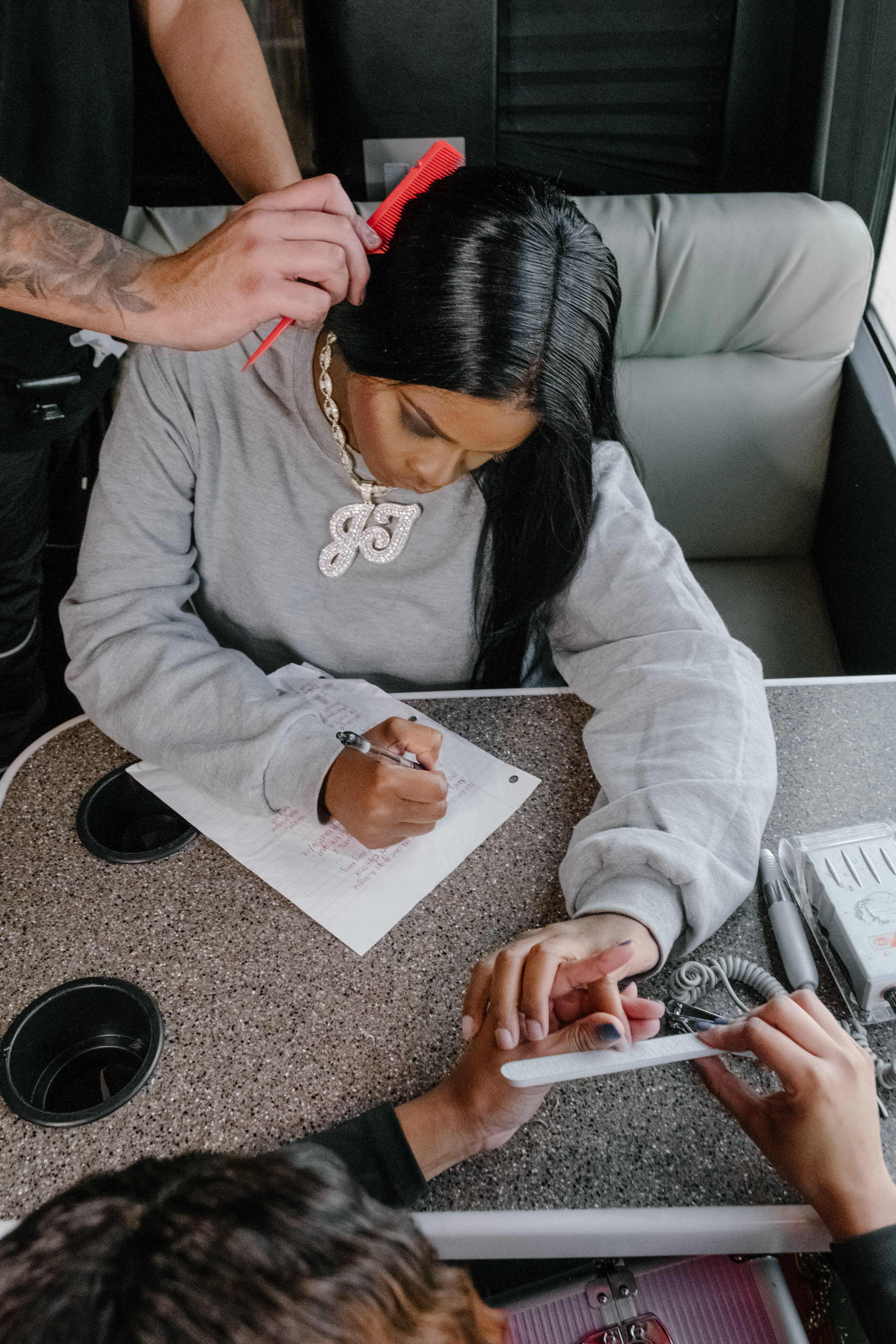 Malikyar: One other thing to add to that too would be friendship and loyalty. It was cool to see the relationship between the two of them and how genuinely loyal they were and looked out for each other in the different roles they play in that friendship. Because I would hope everybody has a best friend or that figure in their life. I feel like they're representative of that relationship for other people in their own way, of course. But that bond is still the same.
On Marshmello's Projects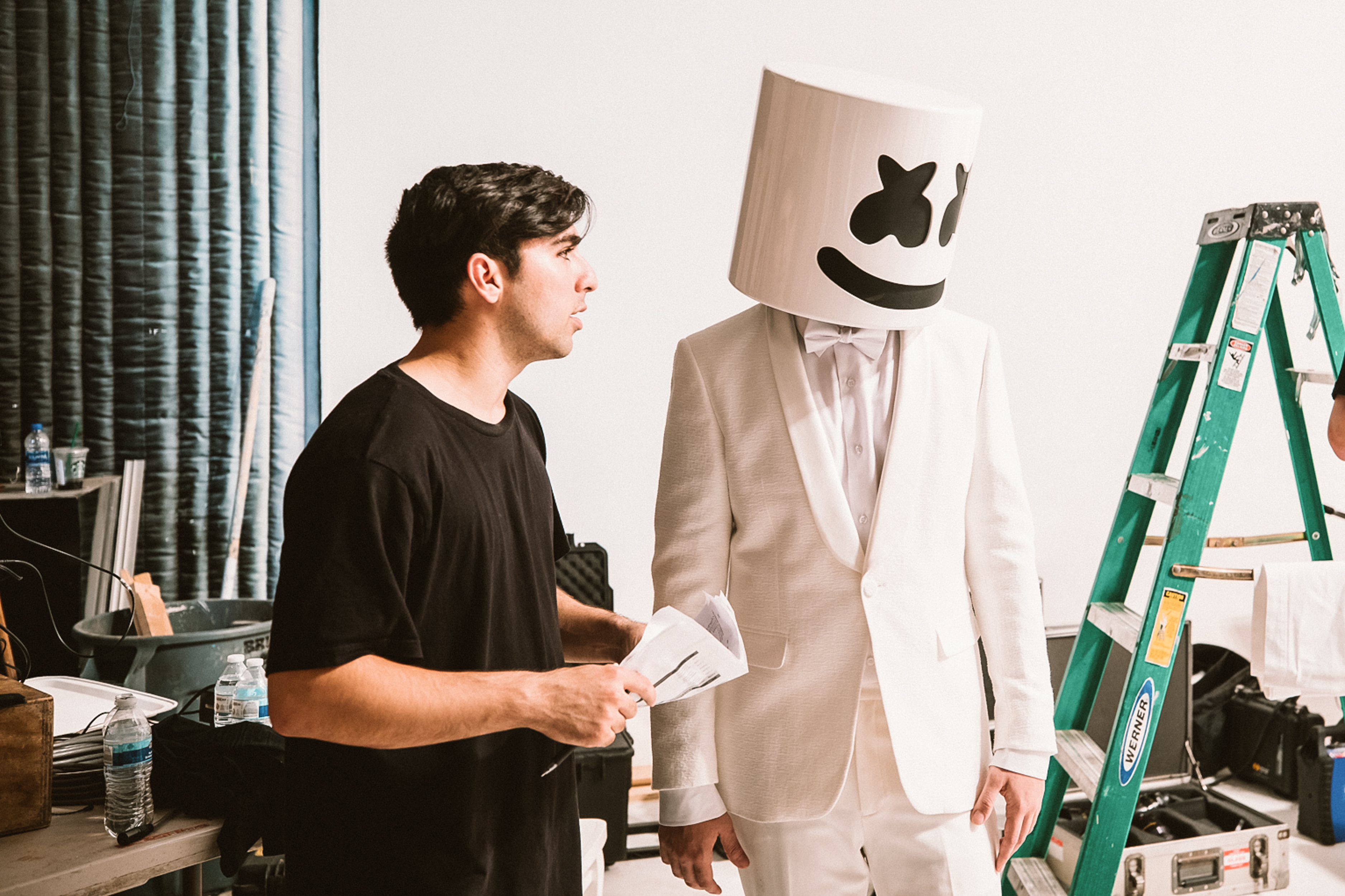 For the first few years of their career, while still in college, they worked to help further define Marshmello's brand and tackle the question of 'why is this silent sensation dominating our culture?' Here's how they would define what he illuminates:
Malikyar: I think humanity would be one and connectivity would be the other. And the reason why is the ethos behind the idea of Marshmallo is that we are all Marshmallo. He's a character. It's open for interpretation. It's so global, everybody sees themself in Marshmallo and you can be anything. And it's supposed to shed light on the fact that this character is a little piece of all of us. And it serves as a medium to express that idea. It's almost like the superhero, the Batman, the whatever, you put on that helmet and you can be whoever you want to be type of thing. I don't know if you have anything to add to that.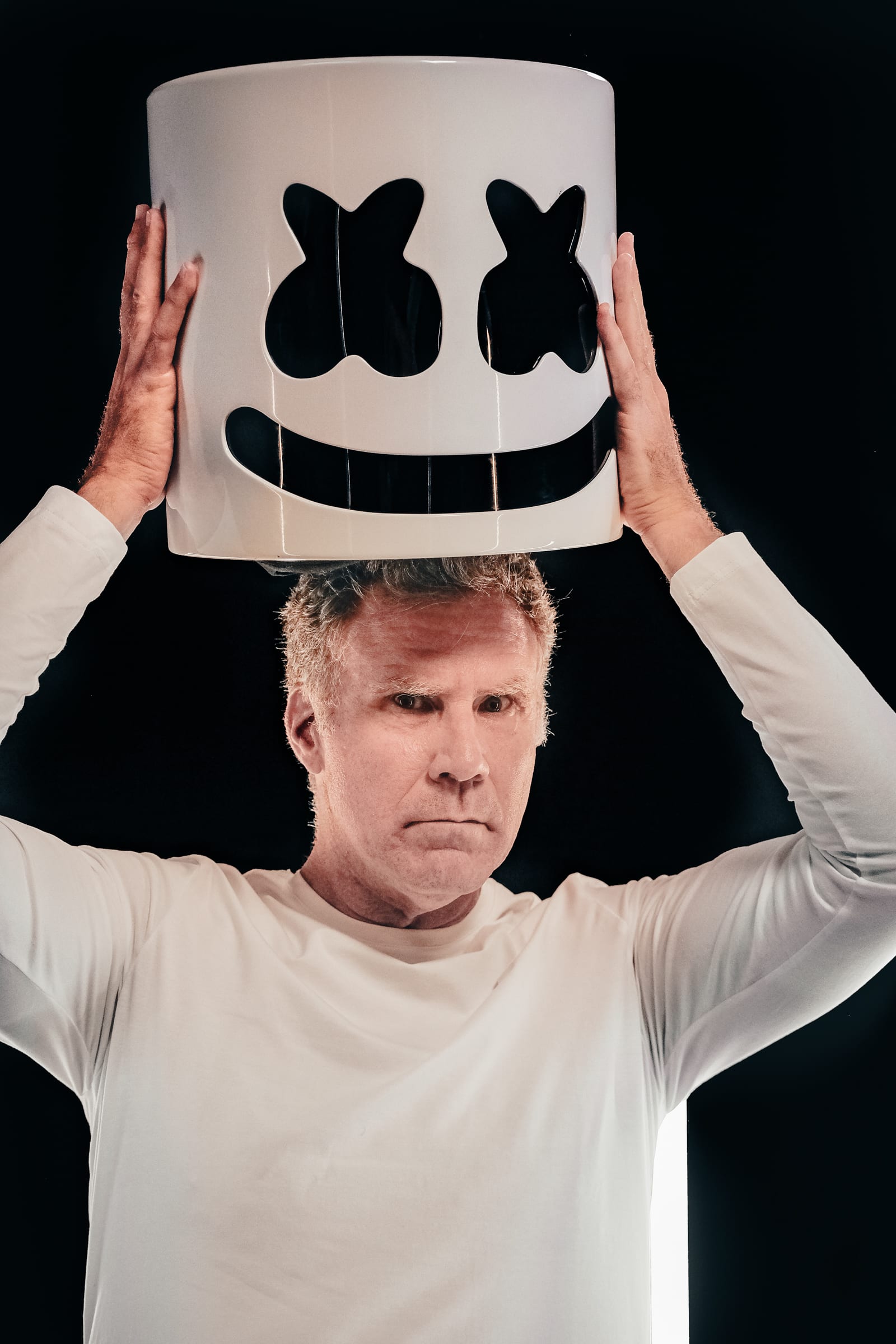 Gill: His character doesn't speak yet for some reason it's cut through in all these different communities around the world, which all that says is that we're a lot more connected as people than we all think. And I think what our music video series did was the goal of it was to create, and if you get time to watch any of them, one of them is about bullying, one about first love, one about your friends moving, one's about problems you go through at home. These things that humans—whether you're in India, the Philippines, Kentucky or Los Angeles—are experiencing. The connected aspect of the brand was really what we tried to do with these music videos. And what we tried to [have] people understand [is] that we're all connected.
On Takeoff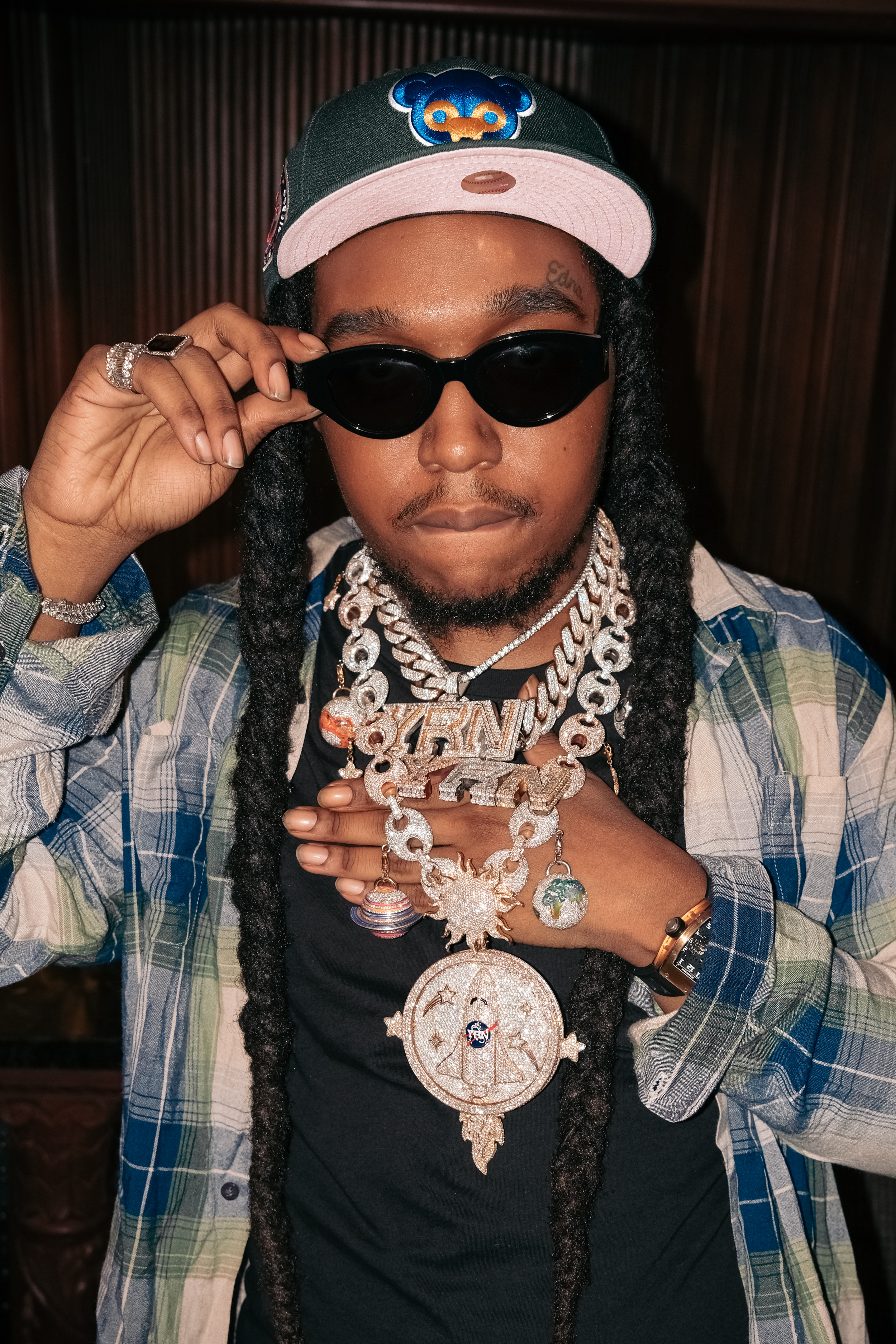 On Nov. 1, 2022, Takeoff was killed at the age of 28. The guys process, and reflect on their time with the Migos, then Unc & Phew, member:
Gill: It's just really heartbreaking from the times that we worked with Takeoff, he was genuinely the nicest, most kind, thoughtful would stay after the shoot for hours to talk. I remember after one of the shoots, he stayed after an hour just to play [Culture II] for Daniel and I. And we were just like, "Wow, what a nice human being." So through the documentary medium, you get to really connect with some of these artists in a vulnerable kind of human way that you can't really if you're shooting their music video or they're in a commercial per se. We were able to get a lens into these artists' world, and by no means did we have a 20-year relationship with them, but through these projects, we got to know them in a certain way and I guess the simplest way to put it is it's just heartbreaking.

Malikyar: One other note, too, just reflecting on it, it just also shines a light on the fragility of everything.
On 'Untrapped: The Story of Lil Baby'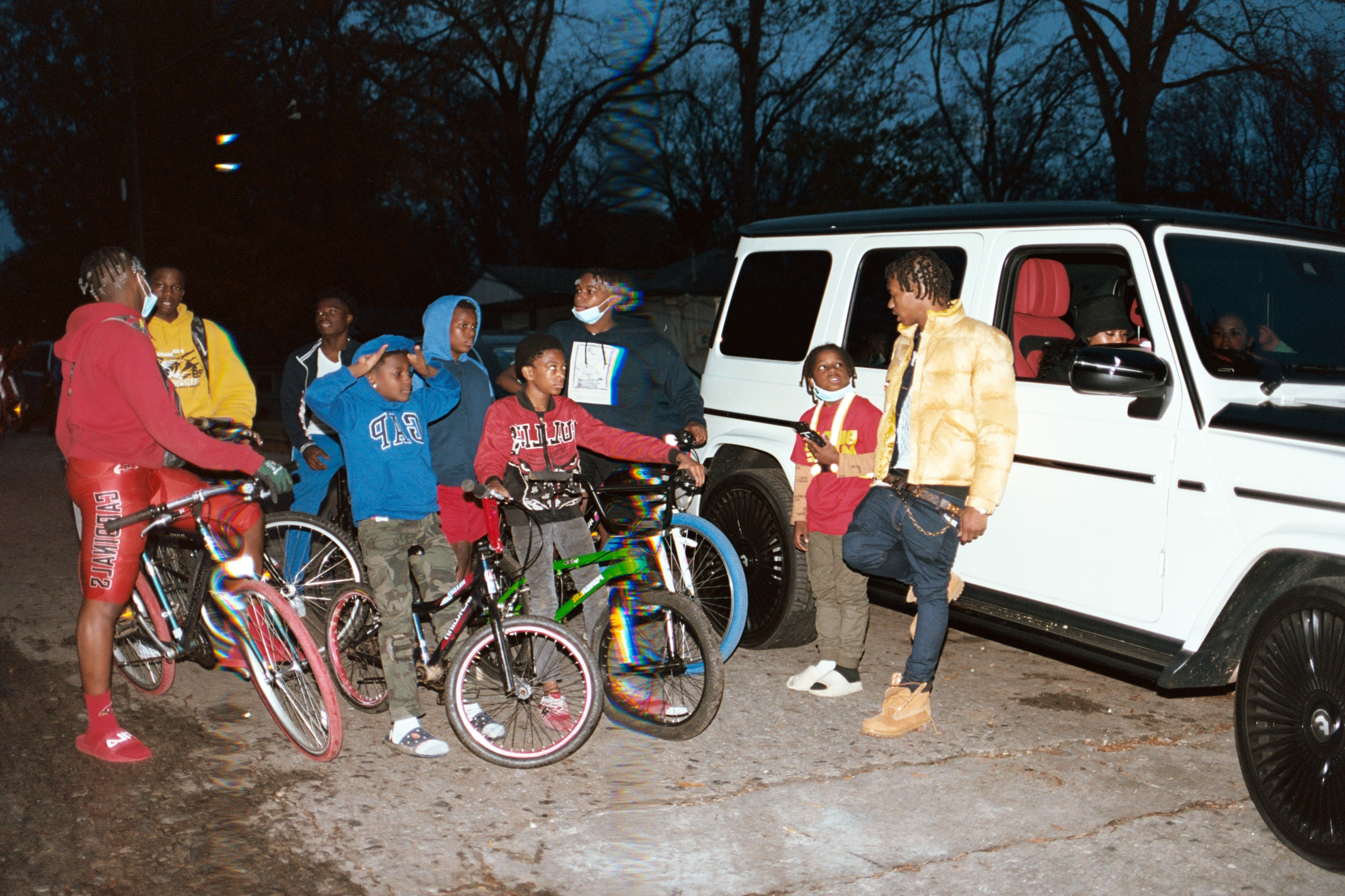 Over the course of 12 months, MGX Creative shadowed Lil Baby and told his story and those of many in his city. They process on what the project brought to light:
Gill: Socioeconomics and growth. Baby's story illuminates a lot of the larger socioeconomic issues that our country is facing now and has been facing and the communities that exist because of that, that don't ever get talked about. And people don't ever take the time to actually understand, not from a baseline level, from a deeper mental, psychological level. The fact that that doc is about being mentally trapped because of where you're from? I haven't seen that presented in that way. The socioeconomic trap is not just a physical, monetary, literal trap; it's also the mental world that America creates for certain communities. That's the first part.
The second is growth; being able to see the power of growth in an artist in a person of color is so important to highlight because it's going to allow other people of color and other individuals that may feel trapped to say, well if they can do it. Maybe I can do that. Maybe I won't be the biggest rapper. Maybe I'll be able to put myself through college. Or maybe I won't be the biggest rapper. Maybe I'll be able to go get a job at an insurance company. Whatever you're thinking.
Fun Fact On 'Ice Cold: A Hip-Hop Jewelry Story'
The artist who turned rappers into Renaissance paintings for the trailer of Ice Cold: A Hip-Hop Jewelry Story was an 18-year-old in Florence, Italy, with under 200 followers at the time.