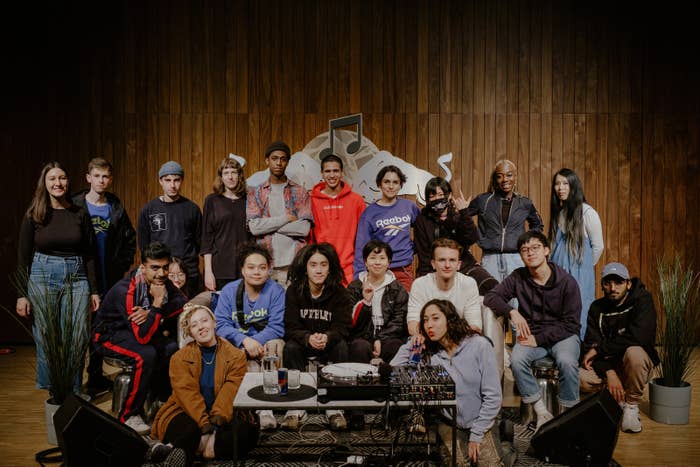 Taking place on the West Coast of Canada this year, the Red Bull Music Academy Bass Camp touched down in Calgary earlier this month and brought together 20 artists from around the country for an intense weekend of workshops, lectures and studio time. 
Joined by the RBMA studio team and RBMA alumni River Tiber and Ango, the group's home base for the duration of the program was the state-of-the-art Studio Bell, the 160,000 square foot building that holds all at once a performance hall, recording facilities, broadcast studios and a live music venue. It is also home to the National Music Centre, which is where the Bass Camp group took over a selection of studios and live instrument rooms, some of which are also home to one of the largest vintage synth collections in Canada.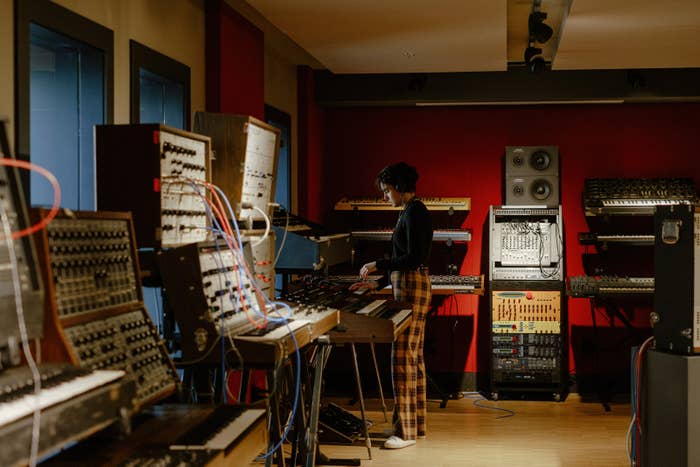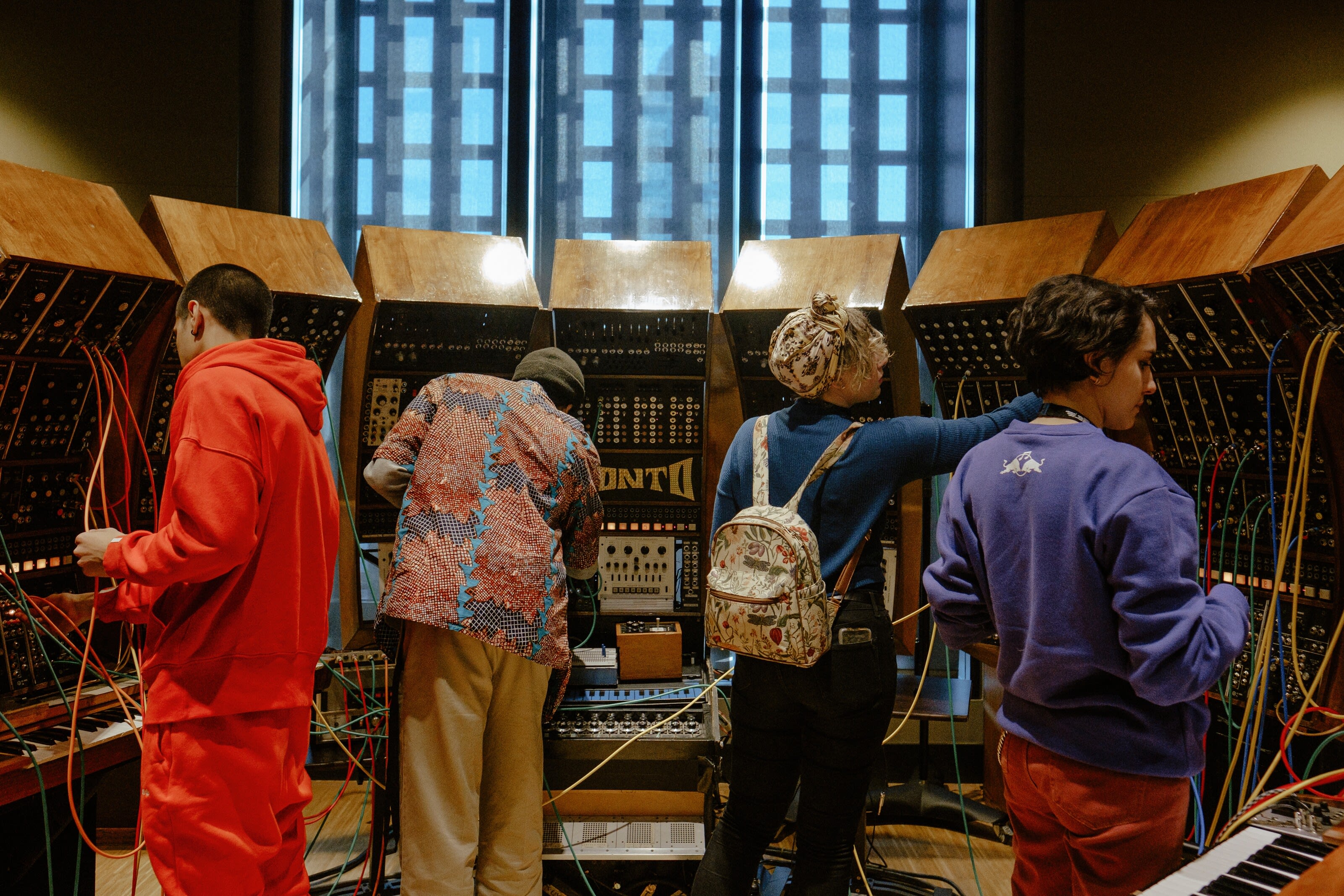 A favourite instrument for the group was definitely The Original New Timbral Orchestra, also known as TONTO. Nearly taking up the space of an entire room by itself, TONTO was created by Malcom Cecil and Robert Margouleff in 1968 and is the largest multitimbral polyphonic analog synthesizer in the world. 
Inspired by lectures from the likes of Swamp Dogg and LCD Soundsystem's Gavin Rayna Rossum every afternoon, long days turned into longer nights as the artists worked around the clock to sample, record and collaborate with as many of their fellow participants as possible. One of the most memorable aspects of the weekend was Lido Pimienta's lecture where she openly shared her process and development as an artist over time. Sharing her experience across a number of different intersections, she talked about everything from being a mother to an immigrant, a person of color, and a woman, and and how each intersection continues to inform and fuel her creativity as an artist.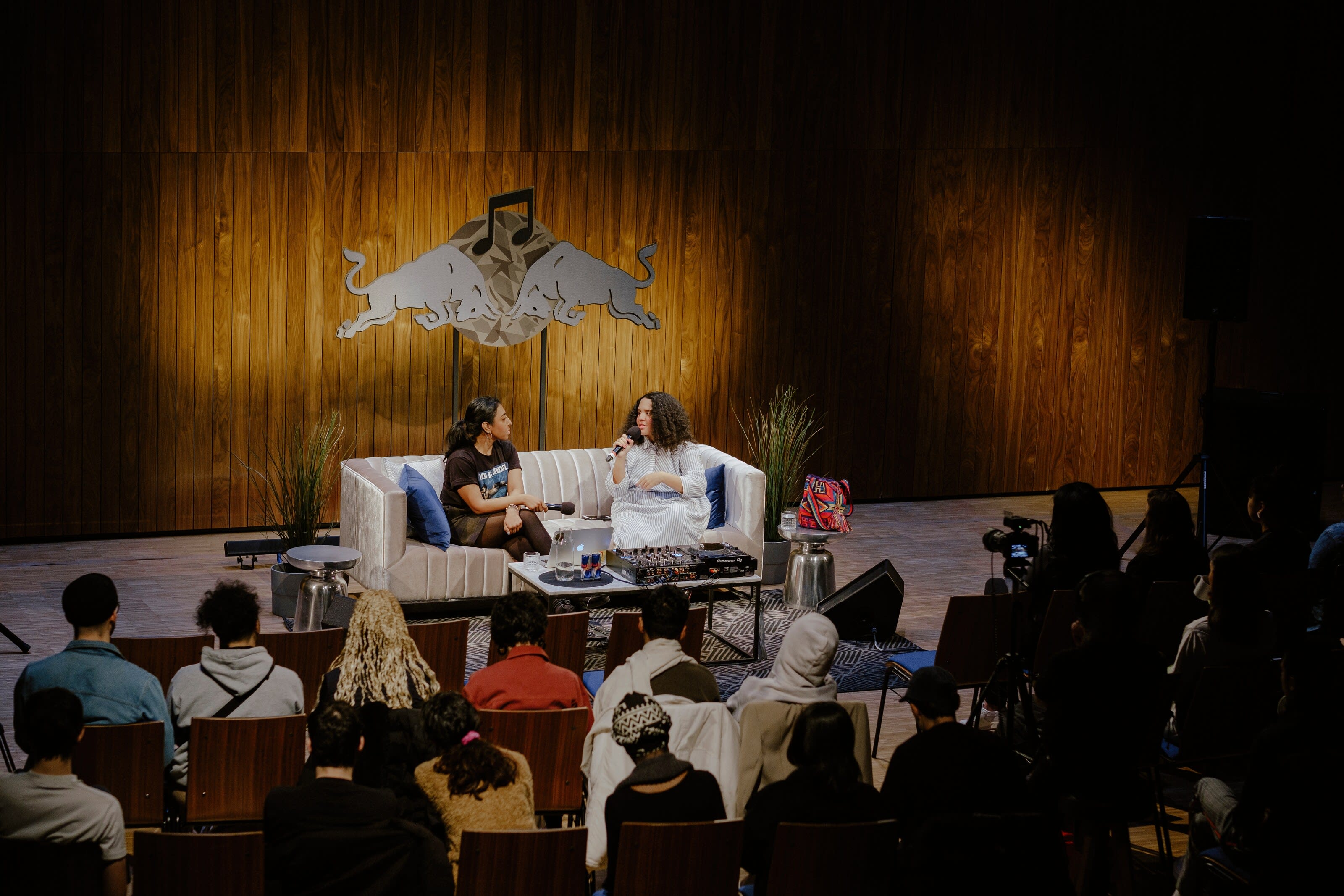 Another great moment was when the entire team took a break from the studios to take in an intimate performance by lecturer Swamp Dogg at the King Eddy, one of the oldest blues venues in the city. A true artist, Swamp Dogg rounded out the rest of his band with members of the NMC team on guitar and bass, and participant Monsune on the drums. 
Completely exhausted, both physically and mentally, the participants started to make their way home on Monday creatively filled to the brim with new ideas, new friendships, and a hard drive full of new sounds. Calgary's first ever Red Bull Bass Camp was a little slice of magic, and while RBMA will cease to exist in its current form as of October this year, we remain hopeful his won't be the last time Bass Camp blesses the next generaton of Canadian artists with a weekend of inspiraiton.